Movies Like Super Deluxe (2019)
Watch movies if you like Super Deluxe (2019).
16 items, 401 votes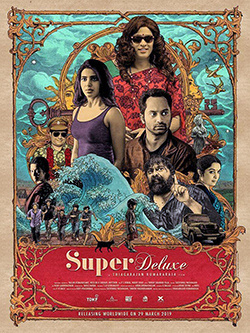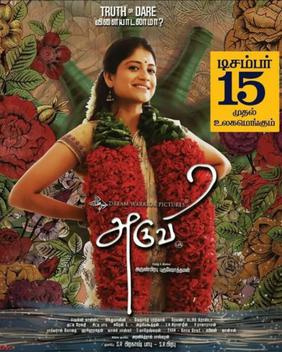 Starring:
Aditi Balan, Padmashri Mohammad Ali, Pradeep Anthony, Arnold
The film begins with Aruvi (Aditi Balan) and Emily being interrogated by law enforcement officer Shakeel, who suspects Aruvi to be part of a terrorist organization.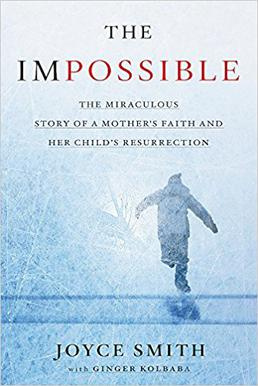 Starring:
Naomi Watts, Ewan McGregor, Tom Holland, Oaklee Pendergast
Genres:
Drama, History, Thriller
Doctor Maria Bennett, her husband Henry Bennett, and their three sons Lucas, Thomas, and Simon go on a Christmas holiday in 2004 to Khao Lak, Thailand.
3
A Fantastic Woman (2017)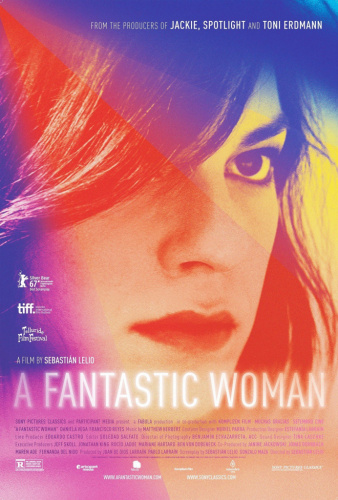 Starring:
Daniela Vega, Francisco Reyes, Luis Gnecco, Aline Küppenheim
Marina is a young transgender woman living in Santiago, Chile, who works as a singer and a waitress.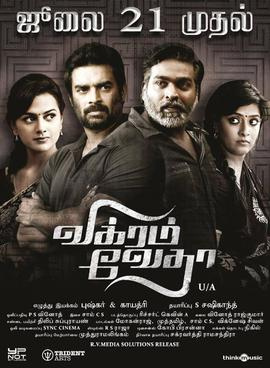 Starring:
Madhavan, Vijay Sethupathi, Shraddha Srinath, Kathir
Genres:
Action, Crime, Drama
Vikram Vedha is a 2017 Indian Tamil-language neo-noir action thriller film written and directed by Pushkar–Gayathri and produced by S.
5
Kumbalangi Nights (2019)

Starring:
Shane Nigam, Soubin Shahir, Fahadh Faasil, Sreenath Bhasi
Genres:
Comedy, Drama, Romance
Kumbalangi Nights is a 2019 Indian Malayalam-language drama film directed by Madhu C. Narayanan.

Starring:
Emma Roberts, Evan Peters, John Cusack, Cloris Leachman
Recent college graduate Amy believes she's destined to be a great poet.
7
Laurence Anyways (2012)

Starring:
Melvil Poupaud, Emmanuel Schwartz, Suzanne Clément, Nathalie Baye
The film begins by introducing 35-year old Laurence Alia (Melvil Poupaud), an award-winning novelist and literature teacher in Montreal, Quebec.

Starring:
Samantha Ruth Prabhu, Naga Chaitanya Akkineni, Atul Kulkarni, Divyansha Kaushik
Poorna, who lives in Vizag, aspires to play for the Indian Cricket Team and wants to initially get selected for the local railway team.

Starring:
John Carroll Lynch, Matt Bomer, Maura Tierney, Margot Bingham
Early Landry is a Mississippi widower reeling from the recent death of his wife.
10
Carry on Abroad (1972)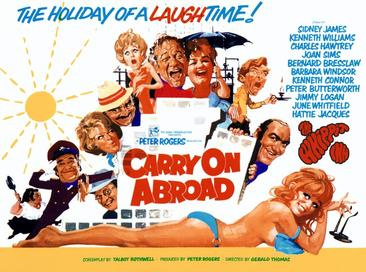 Starring:
Sidney James, Kenneth Williams, Charles Hawtrey, Joan Sims
The film opens with pub landlord and frequent holidaymaker Vic Flange (Sid James) openly flirting with the sassy saucepot widow Sadie Tompkins (Barbara Windsor) as his battleaxe wife, Cora (Joan Sims), looks on with disdain.

Starring:
Michael Welch, Michelle Hendley, Alexandra Turshen, Michael Galante
Genres:
Comedy, Drama, Romance
21-year old Ricky is a transgender woman living in a small town in Kentucky with big dreams to move to New York and attend a school of fashion design.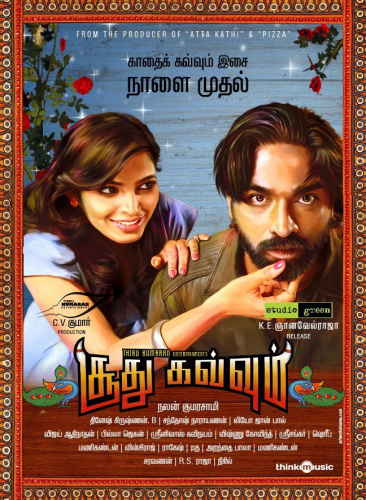 Starring:
Vijay Sethupathi, Sanchita Shetty, Radha Ravi, M.S. Bhaskar
Genres:
Comedy, Crime, Thriller
Friends Kesavan, Sekar, and Pagalavan meet Das, a middle-age man who does low-profile kidnappings for a living with his imaginary girlfriend Shalu.
13
The Hangover Part II (2011)

Starring:
Bradley Cooper, Zach Galifianakis, Ed Helms, Justin Bartha
The Hangover Part II is a 2011 American comedy film produced by Legendary Pictures and distributed by Warner Bros. Pictures.
14
Ka Pae Ranasingam (2020)

The movie starts off with Ariyanachi getting ready for her daughter's ear piercing function.

Starring:
Lima Das, Arghadeep Baruah, Neetali Das, Sagar Saurabh
Genres:
Drama, Fantasy, Horror
Aamis (Assamese: আমিষ, lit. 'Meat') is a 2019 Indian Assamese-language feature film written and directed by Bhaskar Hazarika.

Starring:
Rajinikanth, Vijay Sethupathi, Nawazuddin Siddiqui, M. Sasikumar
Kaali, an elderly man, takes up the job of a boys' hostel warden at a college in Ooty.