Movies Similar to Housewife (2017)
Watch movies if you like Housewife (2017).
16 items, 424 votes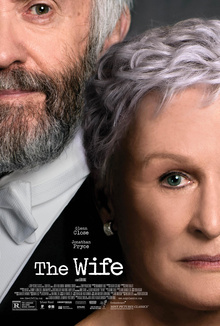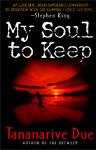 Starring:
Sandra Mae Frank, Aurora Heimbach, Jordan Theodore, Derek Long
Beelzebub, a powerful demon hellbent to possess and consume souls, goes after siblings and their lifelong friends at a rundown country house.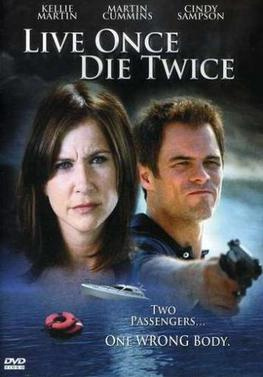 Starring:
Tom Bresnahan, Jill Whitlow, Jonathan Chapin, Christopher Burgard
The Cates family is thrilled to learn they have inherited the old mansion of the deranged, stage actor, Tyler Walker.

Starring:
Mitchell Anderson, Juliette Cummins, Xander Berkeley, Thom Babbes
Deadly Dreams is a 1988 American slasher film directed by Kristine Peterson.

Starring:
Heather Roop, Jordan Belfi, Brighid Fleming, Sid Haig
A young girl bravely travels up to her dead Aunts cabin for creative inspiration. Marie gets more than she bargained for, when she soon realizes she is not alone.
5
Click: the Calendar Girl Killer (1990)

Starring:
Troy Donahue, Ross Hagen, Hoke Howell, Gregory Scott Cummins
Click: The Calendar Girl Killer is a thriller that probes the inner sanctum of the mind of a psychotic killer as he uses the world of big fashion photography for his sadistic playground.

Veteran cop Mike Turner (Robert Davi) is brought in to help solve a string of baffling satanic homicides. He soon finds himself along with Capt.

Starring:
Tyler Posey, Summer Spiro, Donald Sutherland, Robert Ri'chard
When an outbreak hits, Aidan barricades himself inside his apartment and starts rationing food.

Starring:
G.V. Prakash Kumar, Nikki Galrani, Srushti Dange, Karunas
GV Prakash, a depressed youngster decides to commit suicide as his lover cheated him and he is soon joined by his friend Bala Saravanan, a beautiful girl Nikki Galrani and highly enjoyable Karunas who all are having their individual reasons to commit suicide.

Starring:
Christian Slater, Ambyr Childers, Toby Hemingway, Jonathan Keltz
On October 21, 1994, Harlan Diehl (Luke Bonczyk) murders his family at their farmhouse and he is shot by the police, as he kills his sister.
10
Embrace of the Vampire (1995)

Starring:
Martin Kemp, Rebecca Ferratti, Alyssa Milano, Glori Gold
Charlotte is a "chaste" good girl, who is having some very bad dreams about sex.
11
Carry on Abroad (1972)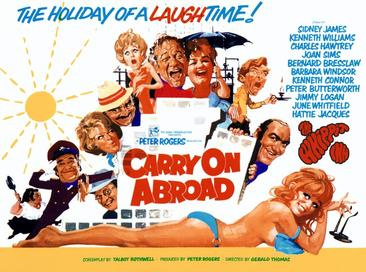 Starring:
Sidney James, Kenneth Williams, Charles Hawtrey, Joan Sims
The film opens with pub landlord and frequent holidaymaker Vic Flange (Sid James) openly flirting with the sassy saucepot widow Sadie Tompkins (Barbara Windsor) as his battleaxe wife, Cora (Joan Sims), looks on with disdain.
12
Hide and Go Shriek (1988)

Starring:
Bunky Jones, Brittain Frye, Annette Sinclair, George Thomas
The movie begins with a well-dressed man applying women's make-up in an old and dingy apartment.

Starring:
Dan Shaked, Marianne Hagan, Jim J. Barnes, Zoe Sloane
A group of Porn Filmmakers are systematically attacked by 2 children on the set of a remote shoot.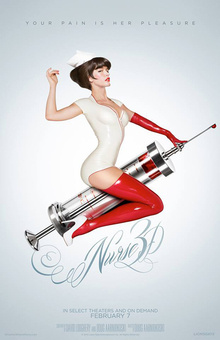 Starring:
Paz de la Huerta, Katrina Bowden, Judd Nelson, Corbin Bleu
Abby Russell is a serial killer who murders men who cheat on the women they date, a job that she thoroughly enjoys, as it allows her to "keep scum off of the streets.
15
The Last Resort (2009)

Starring:
America Olivo, Paulie Rojas Redding, Marissa Tait, Sita Young
Kathleen, a bride to be, and her four bridesmaids Sophia, Jessica, Beth, and Amber travel to Mexico in hopes of having a last "hoorah" before the wedding a few weeks away.
16
All Light Will End (2018)

Starring:
Andy Buckley, Sarah Butler, John Schuck, Sam Jones III
All Light Will End is a 2018 American thriller film written and directed by Chris Blake, in his feature-length directorial debut, starring Ashley Pereira, Sam Jones III, Sarah Butler, John Schuck, and Andy Buckley.