Movies Most Similar to Cool Breeze (1972)
Movies like Cool Breeze (1972).
24 items, 745 votes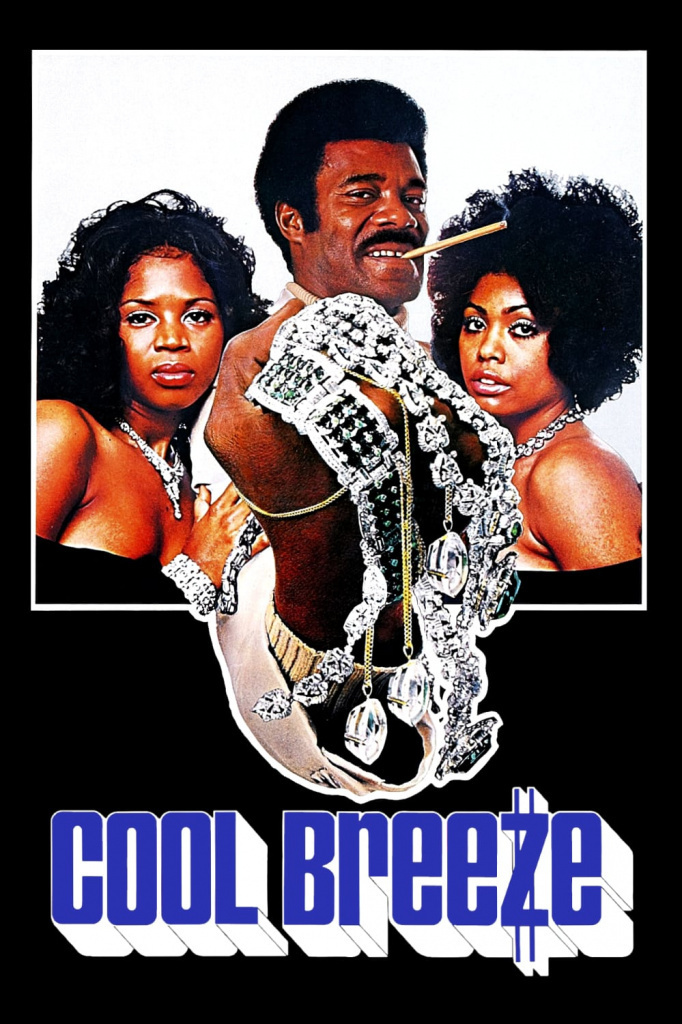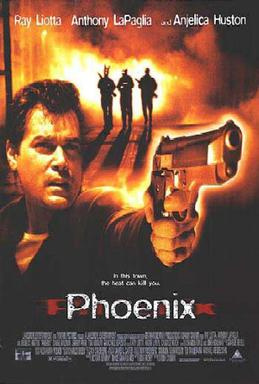 Starring:
Ray Liotta, Anthony LaPaglia, Daniel Baldwin, Jeremy Piven
In Phoenix, Arizona, Harry Collins is a cop whose compulsive gambling has indebted him to a local gangster, Chicago.
2
City of Industry (1997)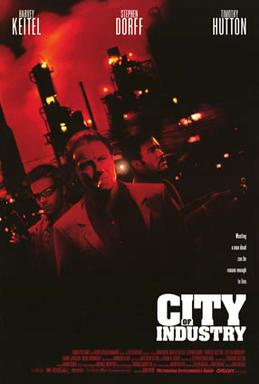 Starring:
Harvey Keitel, Stephen Dorff, Timothy Hutton, Famke Janssen
Genres:
Crime, Drama, Thriller
Retired thief, Roy Egan (Harvey Keitel), comes out of retirement to help his youngest brother, Lee (Timothy Hutton), with a jewelry heist in Palm Springs.

Starring:
Dustin Hoffman, Theresa Russell, Gary Busey, Harry Dean Stanton
Max Dembo, a lifelong thief in Los Angeles, is released from a six-year stint in prison and forced to report to a boorish and condescending parole officer, Earl Frank.

Starring:
Emilio Estevez, Demi Moore, Tom Skerritt, Veronica Cartwright
John Wisdom is a young man just out of college. On the night of his high school graduation, he had got drunk and stolen a car.

Starring:
Roscoe Orman, Diana Sands, Thalmus Rasulala, Joyce Walker
Willie Dynamite appears as the film's opening credits begin, with Martha Reeves singing the title song, 'Willie Dynamite.

Starring:
James Caan, Tuesday Weld, Willie Nelson, Jim Belushi
Genres:
Action, Crime, Drama
Frank (James Caan) is a jewel thief and ex-convict who has a set structure to his life.

Starring:
Ryan Gosling, Carey Mulligan, Bryan Cranston, Albert Brooks
Drive is a 2011 American action drama film directed by Nicolas Winding Refn.

Starring:
Matt Damon, Edward Norton, Gretchen Mol, John Malkovich
New York City law student and gifted poker player Mike McDermott (Matt Damon) dreams of winning the World Series of Poker.

Starring:
Al Pacino, Robert De Niro, Val Kilmer, Jon Voight
Genres:
Crime, Drama, Thriller
Neil McCauley is a criminal based in Los Angeles.

Starring:
George C. Scott, Peter Boyle, Season Hubley, Dick Sargent
Jake Van Dorn is a prosperous local businessman in Grand Rapids, Michigan, who has strong Calvinist convictions.
11
Family Business (1989)

Starring:
Sean Connery, Dustin Hoffman, Matthew Broderick, Rosanna DeSoto
Jessie McMullen (Sean Connery) is a Scottish American widower who emigrated with his Sicilian wife to New York in 1946.

Starring:
Richard Pryor, Harvey Keitel, Yaphet Kotto, Ed Begley Jr.
A trio of Wayne County, Michigan auto workers, two black—Ezekiel "Zeke" Brown from Detroit, Michigan (Pryor) and two-time ex-con convicted murderer Smokey James from Mississippi who spent time in Michigan State Prison (Kotto)—and one white— Polish-American from Hamtramck, Michigan, Jerry Bartowski (Keitel)—are fed up with mistreatment at the hands of both management and union brass.
13
Blood In, Blood Out (1993)

Starring:
Damian Chapa, Jesse Borrego, Benjamin Bratt, Enrique Castillo
In 1972, Miklo Velka is the 17 year old son of a Mexican mother and a white father.

Starring:
Fred Williamson, Pam Grier, Thalmus Rasulala, Tony King
Genres:
Action, Crime, Drama
Fred Williamson stars as Duke Johnson, a man who arrives in Bucktown to bury his brother, a bar owner who was killed after refusing to pay crooked cops for protection.

Starring:
Ashley Judd, Luke Perry, Bruce A. Young, Jim True-Frost
Chris (Luke Perry), a young police officer meets the attractive and sexy Pamela (Ashley Judd) and immediately falls in love with her.
16
Before the Devil Knows You're Dead (2007)

Starring:
Philip Seymour Hoffman, Ethan Hawke, Albert Finney, Marisa Tomei
Genres:
Crime, Drama, Thriller
Note: The story is explained here in its chronological order, rather than as it is presented in the film.

Starring:
Robert De Niro, Edward Norton, Marlon Brando, Angela Bassett
Genres:
Action, Crime, Drama
After nearly being caught on a routine burglary, master safe-cracker Nick Wells decides the time has finally come to retire from his criminal activities.
18
Cellblock Sisters: Banished Behind Bars (1995)

Starring:
Annie Wood, Gail Thackray, Jenna Bodnar, Dean Howell
Sam Connor kidnaps his young daughters, April and May, sells them to strangers, and accidentally kills his wife when she attempts to intervene.

Starring:
James Caan, Dina Meyer, David Keith, Tom Bower
In 1963, an aging Philip Marlowe (James Caan) is newly married to young socialite Laura Parker (Dina Meyer).
20
Bad Lieutenant: Port of Call New Orleans (2009)

Starring:
Nicolas Cage, Eva Mendes, Russell M. Haeuser, Val Kilmer
In August 2005, Terence McDonagh (Nicolas Cage) is a New Orleans police sergeant.