Tv Shows Like Black Narcissus (2020 - 2020)
Tv shows like Black Narcissus (2020 - 2020).
11 items, 272 votes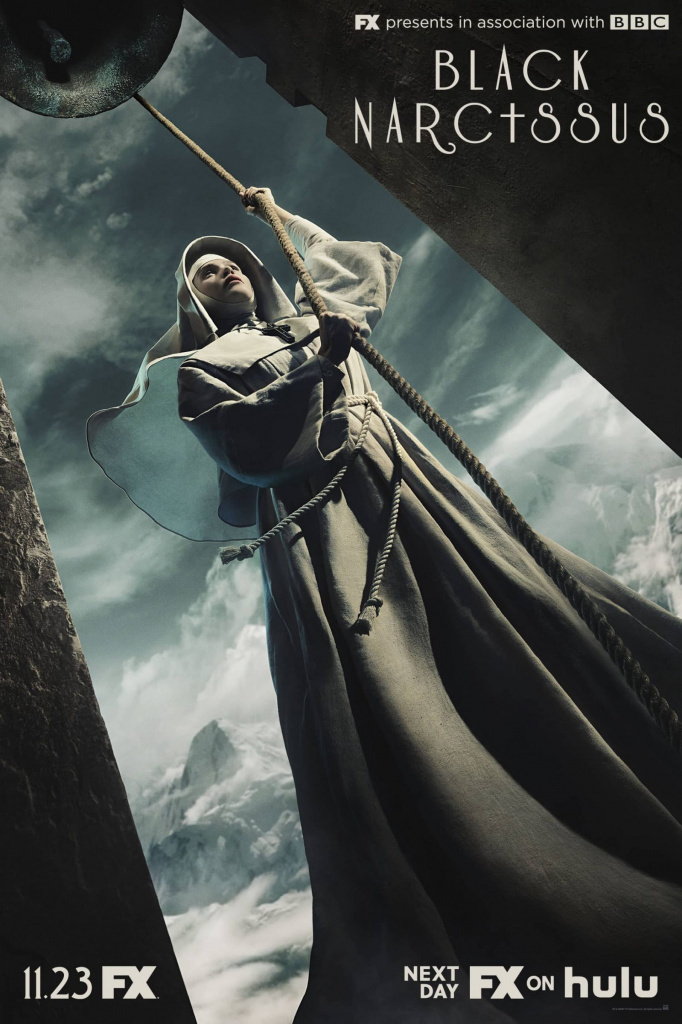 1
Lambs of God (2019 - 2019)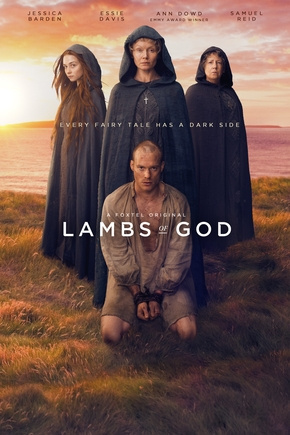 Starring:
Essie Davis, Jessica Barden, Ann Dowd, Sam Reid
Lambs Of God follows the journey of three Catholic nuns, Sisters Iphigenia, Margarita and Carla, who are the last remaining members of the enclosed order of St Agnes.
2
Brides of Christ (1991 - 1991)

3
The Royals (2015 - 2018)

Starring:
Joan Collins, William Moseley, Alexandra Park, Jake Maskall
Drama about a fictional British Royal family set in modern-day London, who inhabit a world of opulence and regal tradition that caters to any and every desire, but one that also comes with a price tag of duty, destiny, and intense public scrutiny.
4
Beyond the Hills (2012)

Starring:
Cosmina Stratan, Cristina Flutur, Valeriu Andriuta, Dana Tapalaga
Two Romanian orphaned young women, Voichița and Alina, visit a Romanian Orthodox convent during Lent, where Voichița tells Alina the altar includes an icon that grants wishes.
5
Call the Midwife (2012)

Starring:
Vanessa Redgrave, Laura Main, Jenny Agutter, Judy Parfitt
Based on the memoirs of Jennifer Worth; the story follows twenty-two year old Jenny, who in 1957 leaves her comfortable home to become a midwife in London's East End.
6
Sister Emanuelle (1977)

Renouncing her sinful past Emanuelle (Laura Gemser) moves into a convent and becomes a nun, dedicating her life to religion and rejecting sin.
7
Indian Summers (2015 - 2016)

Starring:
Henry Lloyd-Hughes, Jemima West, Julie Walters, Rick Warden
Set against the sweeping grandeur of the Himalayas and tea plantations of Northern India, the drama tells the rich and explosive story of the decline of the British Empire and the birth of modern India, from both sides of the experience.
8
The Sinful Nuns of Saint Valentine (1974)

Starring:
Françoise Prévost, Jenny Tamburi, Paolo Malco, Franco Ressel
In the sixteenth century, two Spanish lovers are divided by the rivalry of their families.
9
Beecham House (2019 - 2019)

Starring:
Tom Bateman, Lesley Nicol, Leo Suter, Dakota Blue Richards
Set in India 1975, former British soldier, John Beecham arrives at his new mansion in Delhi with Indian servants and a mixed-race baby.
10
The Young Pope (2016 - 2016)

Starring:
Jude Law, Diane Keaton, Silvio Orlando, Javier Cámara
Young and charming, newly elected Pius XIII, aka Lenny Belardo, is the first American Pope in history.
11
The Royal (2003 - 2011)

Starring:
Robert Daws, Linda Armstrong, Amy Robbins, Denis Lill
British Drama aired 2003-2011. Total of 86 Episodes A dedicated staff of doctors and nurses care for patients at the fictional St.