Tv Shows You Would Like to Watch If You Like Vanity Fair (2018 - 2018)
Tv shows similar to Vanity Fair (2018 - 2018).
27 items, 871 votes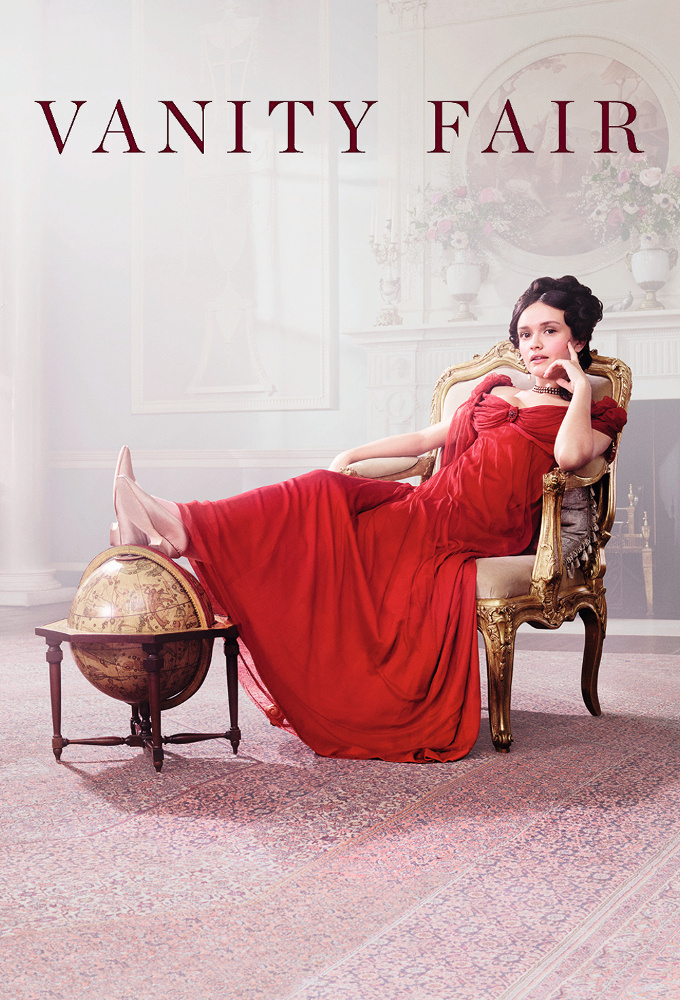 1
Great Expectations (2011 - 2012)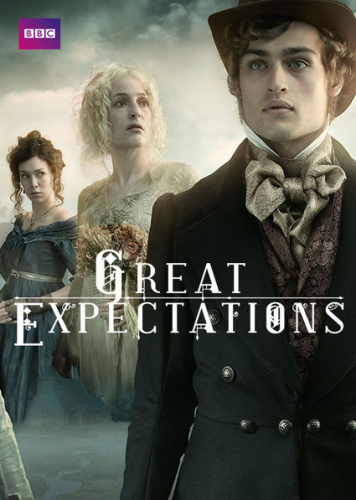 Starring:
Douglas Booth, Jack Roth, Ray Winstone, David Suchet
The orphan Pip becomes a gentleman when his life is transformed by a mystery benefactor.
2
The Crimson Petal and the White (2011 - 2011)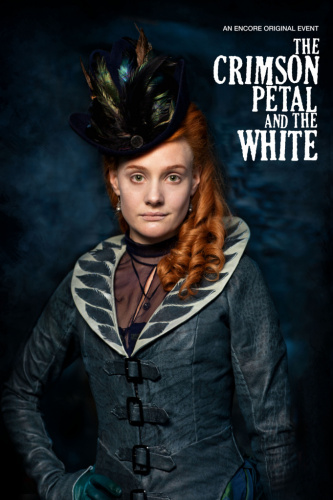 Starring:
Romola Garai, Chris O'Dowd, Amanda Hale, Shirley Henderson
Set in 1870s London, a young prostitute finds potential power and status after becoming the mistress of a powerful patriarch.

Starring:
Judi Dench, Julia McKenzie, Imelda Staunton, Lisa Dillon
In the 1840s, Cranford is ruled by the ladies.
4
The Wingless Bird (1997)


Starring:
Rose Williams, Kris Marshall, Kate Ashfield, Crystal Clarke
About Charlotte Heywood, a spirited and impulsive woman who moves from her rural home to Sanditon, a fishing village attempting to reinvent itself as a seaside resort.
6
Sense & Sensibility (2008 - 2008)

Starring:
Dominic Cooper, Charity Wakefield, Hattie Morahan, Janet McTeer
Widow Dashwood and her three unmarried daughters, Elinor, Marianne and Margaret, inherit only a tiny allowance.
7
Jane Eyre (2006 - 2006)

Starring:
Ruth Wilson, Toby Stephens, Lorraine Ashbourne, Aidan McArdle
The T. V. adaptation of Charlotte Bronte's novel Jane Eyre is about a young woman who becomes governess to the ward of Mr. Rochester, a brooding and enigmatic man.
8
Wives and Daughters (1999)

Starring:
Francesca Annis, Justine Waddell, Bill Paterson, Keeley Hawes
For many years, young Molly Gibson (Justine Waddell) had lived a blissful sheltered life with her widower father (Bill Paterson).
9
Pride and Prejudice (1995 - 1995)

Starring:
Colin Firth, Jennifer Ehle, Susannah Harker, Julia Sawalha
Jane Austen's classic novel about the prejudice that occurred between the 19th century classes and the pride which would keep lovers apart.
10
North & South (2004 - 2004)

Starring:
Daniela Denby-Ashe, Richard Armitage, Tim Pigott-Smith, Sinéad Cusack
North and South is a four part adaptation of Elizabeth Gaskell's love story of Margaret Hale, a middle class southerner who is forced to move to the northern town of Milton.
11
Vanity Fair (1998 - 1998)

Starring:
Natasha Little, Frances Grey, Philip Glenister, David Ross
An adaptation of William Makepeace Thackeray's classic story of parvenue Becky Sharp's rise from obscure & humble origins to her subsequent ignominious fall from Society; set amongst the backdrop of Regency England & in continental Europe during the Napoleonic War.
12
Mansfield Park (1983 - 1983)

13
The Mill (2013 - 2014)

Starring:
Kerrie Hayes, Ciaran Griffiths, Barbara Marten, Matthew McNulty
The hard labour of cotton mill workers and the abuse they endure.
14
Beecham House (2019 - 2019)

Starring:
Tom Bateman, Lesley Nicol, Leo Suter, Dakota Blue Richards
Set in India 1975, former British soldier, John Beecham arrives at his new mansion in Delhi with Indian servants and a mixed-race baby.
15
The House of Eliott (1991 - 1994)

Starring:
Stella Gonet, Louise Lombard, Aden Gillett, Cathy Murphy
Two sisters Beatrice (Bee) and Evangeline (Evie) hit rock bottom when their father passes away leaving them in debt.

Starring:
Philip Glenister, Tamsin Greig, Harriet Walter, Saskia Reeves
Follows events when the emerging nouveau riche, including the Trenchard family, rub shoulders with London's established upper classes and when secrets from the past threaten to emerge.
17
Love in a Cold Climate (2001)

Starring:
Elisabeth Dermot Walsh, Javier Alcina, Rosamund Pike, Megan Dodds
In 1930s Britain, three young aristocratic women find love as the world around them slowly descends into war.
18
Cable Girls (2017 - 2020)

Starring:
Blanca Suárez, Yon González, Ana Fernández, Nadia de Santiago
Trying to escape the past, thief Alba weasels herself a job working as a telephone operator in 1928 Madrid under a false identity.
19
Dickensian (2015 - 2016)

Starring:
Tuppence Middleton, Sophie Rundle, Alexandra Moen, Joseph Quinn
Drama set within the fictional realms of Charles Dickens critically acclaimed novels, bringing together some of his most iconic characters as their lives intertwine in 19th century London.
20
The Duchess of Duke Street (1976 - 1977)

Starring:
Gemma Jones, Victoria Plucknett, John Welsh, John Cater
Louisa is an ordinary girl living in Victorian London. She is looking for a job and ends up talking her way into the kitchen of a Lords townhouse.