Tv Shows You Should Watch If You Like Upstairs, Downstairs (1971 - 1975)
Tv shows like Upstairs, Downstairs (1971 - 1975).
30 items, 1135 votes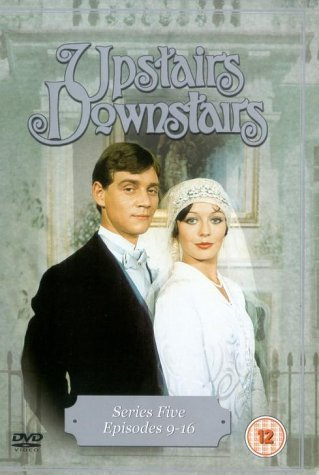 1
Upstairs Downstairs (2010 - 2012)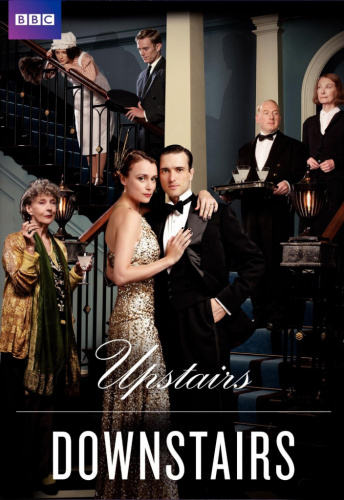 Starring:
Keeley Hawes, Ed Stoppard, Adrian Scarborough, Neil Jackson
In 1936, Sir Hallam Holland (Ed Stoppard) and his pretty young wife Lady Agnes (Keeley Hawes) return from a diplomatic posting abroad and take up residence at 165 Eaton Place, formerly the home of the Bellamy family but vacant for several years.
2
Downton Abbey (2010 - 2015)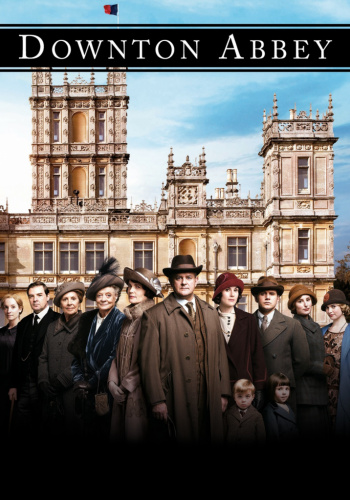 Starring:
Hugh Bonneville, Phyllis Logan, Elizabeth McGovern, Brendan Coyle
Lord Robert Crawley, Earl of Grantham (Hugh Bonneville) sees his family heritage, especially the grand country home Downton Abbey, as his mission in life.
3
The House of Eliott (1991 - 1994)

Starring:
Stella Gonet, Louise Lombard, Aden Gillett, Cathy Murphy
Two sisters Beatrice (Bee) and Evangeline (Evie) hit rock bottom when their father passes away leaving them in debt.
4
The Forsyte Saga (2002 - 2003)

Starring:
Damian Lewis, Rupert Graves, Gina McKee, Amanda Root
The extended Forsyte family live a more than pleasant upper middle class life in Victorian and later Edwardian England.

Starring:
Brian McCardie, Catherine Tyldesley, Kerrie Hayes, Leanne Rowe
Tough, sexy, funny and heartbreaking, Lillies details the lives of Iris, May and Ruby Moss - Catholic sisters coming of age in a dockland terraced house.

Starring:
Judi Dench, Julia McKenzie, Imelda Staunton, Lisa Dillon
In the 1840s, Cranford is ruled by the ladies.
7
Berkeley Square (1998 - 1998)

Starring:
Victoria Smurfit, Clare Wilkie, Tabitha Wady, Hermione Norris
Three young women from very different backgrounds meet, become friends and share experiences when they all gain positions as nannies in the wealthy households of London's exclusive Berkeley Square.
8
Parade's End (2012 - 2012)

Starring:
Benedict Cumberbatch, Rebecca Hall, Roger Allam, Adelaide Clemens
Genres:
Action, Drama, Romance
Story is set against the backdrop of WWI and follows Christopher Tietjens, a top civil servant from a background of wealth and privilege, whose marriage flounders almost as soon as it begins.
9
The Paradise (2012 - 2013)

Starring:
Joanna Vanderham, Emun Elliott, Stephen Wight, Sonya Cassidy
The story of a young woman who works in a department store and gets caught up in the charms of the modern world.
10
The Duchess of Duke Street (1976 - 1977)

Starring:
Gemma Jones, Victoria Plucknett, John Welsh, John Cater
Louisa is an ordinary girl living in Victorian London. She is looking for a job and ends up talking her way into the kitchen of a Lords townhouse.
11
Mr Selfridge (2013 - 2016)

Starring:
Ron Cook, Jeremy Piven, Tom Goodman-Hill, Amy Beth Hayes
Centers on the real-life story of the flamboyant and visionary American founder of Selfridge's, London's department store.
12
A Dance to the Music of Time (1997)

Starring:
Gillian Barge, Nicholas Jones, Simon Russell Beale, Robin Bailey
A Dance to the Music of Time is a 12-volume roman-fleuve by Anthony Powell, published between 1951 and 1975 to critical acclaim.
13
The Haves and the Have Nots (2013)

Starring:
Tika Sumpter, John Schneider, Crystal Fox, Angela Robinson
Genres:
Crime, Drama, Mystery
The Haves and the Have Nots is a primetime cable drama written by Tyler Perry, focusing on the interacting lives of the rich Cryer and Harrington families and the poor Young family.

Starring:
Siân Phillips, Alun Armstrong, Ben Daniels, Serena Gordon
18th-century England and Ireland viewed through the eyes of four beautiful high-born sisters - Caroline, Emily, Louisa, and Sarah Lennox, great-granddaughters of a king, daughters of a cabinet minister, and wives of politicians and peers.

Starring:
David Ryall, Maxine Peake, John Simm, Charlie Murphy
Follows the residents of one English village across the 20th century and their turbulent lives.

Flambards was a television series of 13 episodes which was broadcast in the United Kingdom in 1979 on ITV and in the United States in 1980.
17
The Wingless Bird (1997)

18
The Black Velvet Gown (1991)

Starring:
Bob Peck, Janet McTeer, Geraldine Somerville, Brendan P. Healy
The Black Velvet Gown is a 1991 ITV television film, based on the novel by Catherine Cookson, and starring Janet McTeer, Geraldine Somerville, and Bob Peck.
19
The Grand (1997 - 1998)

Starring:
Paul Warriner, Rebecca Callard, Susan Hampshire, Tim Healy
At the end of World War I, the Bannerman family re-opens the Grand Hotel after a lengthy closure and a costly re-furbishing.
20
Love in a Cold Climate (2001)

Starring:
Elisabeth Dermot Walsh, Javier Alcina, Rosamund Pike, Megan Dodds
In 1930s Britain, three young aristocratic women find love as the world around them slowly descends into war.