Tv Shows You Should Watch If You Like Death and Nightingales (2018)
Watch these tv shows if you like Death and Nightingales (2018).
19 items, 560 votes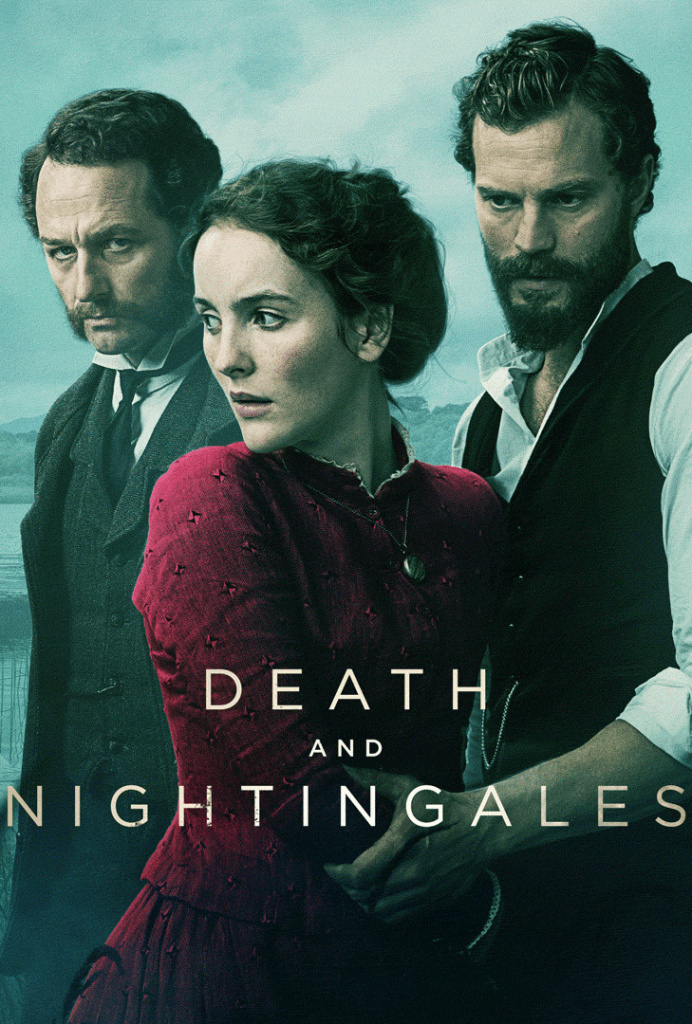 1
David Copperfield (1999 - 1999)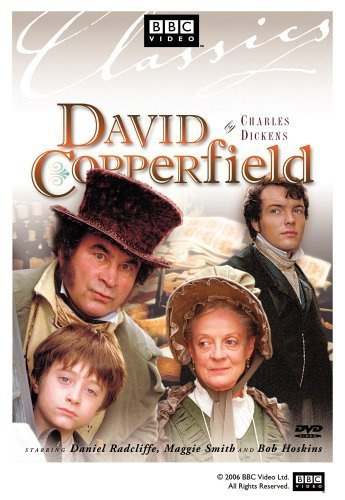 Starring:
Daniel Radcliffe, Trevor Eve, Michael Elphick, James Thornton
David Copperfield (Daniel Radcliffe) lives a nearly idyllic existence with his beautiful mother Clara Emilia Fox) and their housekeeper Peggotty (Pauline Quirke).
2
Jamaica Inn (2014 - 2015)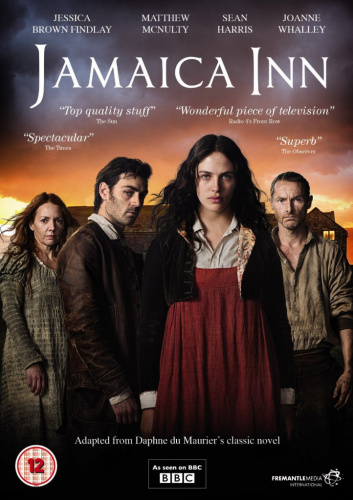 Starring:
Jessica Brown Findlay, Matthew McNulty, Sean Harris, Joanne Whalley
Cornwall, early 19th century. A recently orphaned young woman by the name of Mary arrives to live with her aunt and uncle after the death of her widowed mother.
3
He Knew He Was Right (2004 - 2004)

Starring:
Oliver Dimsdale, Christina Cole, Laura Fraser, Nathan Heath
Louis Trevelyan's refusal to trust his wife, Emily, destroys their marriage.
4
Vanity Fair (2018 - 2018)

Starring:
Michael Palin, Olivia Cooke, Tom Bateman, Johnny Flynn
Executive Producer and Writer Gwyneth Hughes' adaptation of William Makepeace Thackeray's literary classic is set against the backdrop of the Napoleonic Wars, and follows Becky Sharp (Olivia Cooke) as she attempts to claw her way out of poverty and scale the heights of English Society.
5
To the Ends of the Earth (2005 - 2005)

Starring:
Benedict Cumberbatch, Jared Harris, Jamie Sives, Richard McCabe
In the early 1800s young Edmund Talbot travels on a not too sea-worthy ship to New South Wales to take up a post with its governor.
6
Desperate Romantics (2009 - 2009)

Starring:
Samuel Barnett, Sam Crane, Josie Farmiloe, Tom Hollander
Period drama set in London about the rise of the Pre-Raphaelite Brotherhood.

Starring:
Douglas Henshall, Helen McCrory, Stephen Dillane, Paloma Baeza
Anna Karenina is the young wife of an older husband. She has an affair with the handsome Count Vronsky. By following her desires, Anna complicates her life.
8
The Tenant of Wildfell Hall (1996 - 1996)

9
Our Mutual Friend (1998)

Starring:
Paul McGann, Keeley Hawes, Dominic Mafham, David Bradley
The tongues of London high society gossips begin to wag when John Harmon --a young man whose inheritance depends on his marrying a woman he has never met-- is found dead in the River Thames.
10
The Awakening Land (1978 - 1978)

11
The Dwelling Place (1994)

Starring:
Tracy Whitwell, Lucy Cohu, Ray Stevenson, Philip Voss
Set in the 1830's, the film tells the story of 16-year-old Cissie Brodie after the death of parents, and the repossession of the family home.
12
Beecham House (2019 - 2019)

Starring:
Tom Bateman, Lesley Nicol, Leo Suter, Dakota Blue Richards
Set in India 1975, former British soldier, John Beecham arrives at his new mansion in Delhi with Indian servants and a mixed-race baby.

14
The Life and Adventures of Nicholas Nickleby (1982 - 1982)

Starring:
Alun Armstrong, Suzanne Bertish, Janet Dale, Jane Downs
Young Nicholas Nickleby sets out to make his fortune in order to prevent his mother and sister from depending upon his uncle, Ralph Nicklby.
15
Dickensian (2015 - 2016)

Starring:
Tuppence Middleton, Sophie Rundle, Alexandra Moen, Joseph Quinn
Drama set within the fictional realms of Charles Dickens critically acclaimed novels, bringing together some of his most iconic characters as their lives intertwine in 19th century London.
16
Wives and Daughters (1999)

Starring:
Francesca Annis, Justine Waddell, Bill Paterson, Keeley Hawes
For many years, young Molly Gibson (Justine Waddell) had lived a blissful sheltered life with her widower father (Bill Paterson).
17
Little Women (2017 - 2017)

Starring:
Maya Hawke, Kathryn Newton, Dylan Baker, Willa Fitzgerald
Dramatization of Louisa May Alcott's novel about the lives of the four March sisters during the American Civil War as they learn to navigate love, loss, and the trials of growing up.
18
The Paradise (2012 - 2013)

Starring:
Joanna Vanderham, Emun Elliott, Stephen Wight, Sonya Cassidy
The story of a young woman who works in a department store and gets caught up in the charms of the modern world.
19
Doctor Thorne (2016 - 2016)

Starring:
Harry Richardson, Tom Hollander, Stefanie Martini, Rebecca Front
The life of penniless Mary Thorne, who grows up with her Uncle, Dr Thorne, and her relationship with the family at nearby Greshamsbury Park estate.