Most Similar Tv Shows to the Luminaries (2020)
Tv shows to watch if you like The Luminaries (2020).
22 items, 657 votes
1
The Call of the Wild (2020)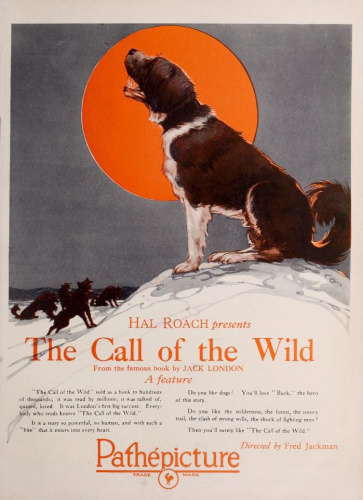 Starring:
Harrison Ford, Omar Sy, Cara Gee, Dan Stevens
Genres:
Adventure, Drama, Family
During the late 19th century, Buck, a large, gentle St. Bernard/Scotch Collie, lives contentedly with his master, Judge Miller, in Santa Clara, California.
2
Black Sails (2014 - 2017)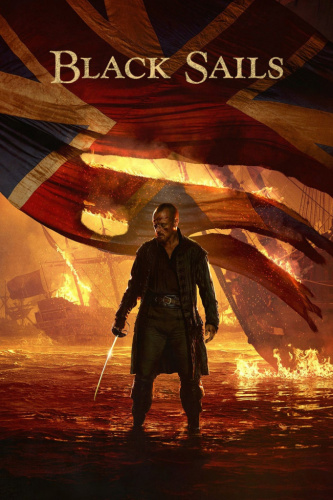 Starring:
Jessica Parker Kennedy, Toby Stephens, Hannah New, Zach McGowan
A prequel to the (fictional) events of Robert Louis Stevenson's "Treasure Island". The series centres on a group of pirates operating out of Nassau in the Bahamas.
3
Treasure of the Yankee Zephyr (1981)

Starring:
Ken Wahl, Lesley Ann Warren, Donald Pleasence, George Peppard
Genres:
Action, Adventure, Drama
Gibbie Gibson (Donald Pleasence) has discovered a World War II-era plane wreck in the mountains of New Zealand.
4
Gold Diggers: the Secret of Bear Mountain (1995)

Starring:
Christina Ricci, Anna Chlumsky, Polly Draper, Brian Kerwin
Genres:
Adventure, Drama, Family
In June 1980, teenager Beth Easton and her recently widowed mother, Kate relocate from Los Angeles to the small town of Wheaton in Oregon, where they move into Kate's aunt's farmhouse.

Starring:
Tom Hardy, David Hayman, Jonathan Pryce, Oona Chaplin
Genres:
Drama, Mystery, Thriller
James Keziah Delaney returns to 1814 London after 10 years in Africa to discover that he has been left a mysterious legacy by his father.

Starring:
Nina Hoss, Marko Mandic, Peter Kurth, Uwe Bohm
Genres:
Adventure, Drama, Western
The film depicts a trek of settlers of German and Austrian-Hungarian origin on their way through a sparsely populated part of Canada.

Starring:
Ethan Hawke, Klaus Maria Brandauer, Jed, Seymour Cassel
In 1896, during the Klondike Gold Rush, a young explorer named Jack Conroy arrives in Alaska from San Francisco to look for his deceased father's mining claim.

Starring:
Chase Stokes, Madelyn Cline, Madison Bailey, Jonathan Daviss
Genres:
Action, Crime, Drama
A group of teenagers from the wrong side of the tracks stumble upon a treasure map that unearths a long buried secret.
9
The Mystery of Edwin Drood (2012 - 2012)

Starring:
Matthew Rhys, Freddie Fox, Tamzin Merchant, Rory Kinnear
An exploration of Charles Dicken's unfinished work in which the mystery of the murder of Edwin Drood is examined.

Starring:
William Hurt, Ethan Hawke, Charlie Cox, Eddie Marsan
The sole survivor of a lost whaling ship relates the tale of his captain's self-destructive obsession to hunt the white whale, Moby Dick!.

Starring:
Konstantin Lavronenko, Grigoriy Dobrygin, Egor Beroev, Evgeniy Tsyganov
1960 year. The Far North-East of the Soviet Union. Geographical reference: City Magadan and Village Pevek.
12
The Count of Monte Cristo (1998 - 1998)

Starring:
Gérard Depardieu, Ornella Muti, Jean Rochefort, Pierre Arditi
Genres:
Adventure, Drama, Romance
A TV mini-series adaptation of the classic Alexandre Dumas novel.
13
Klondike (2014 - 2014)

Starring:
Abbie Cornish, Marton Csokas, Ian Hart, Greg Lawson
Genres:
Adventure, Drama, Western
The lives of two childhood best friends, Bill and Epstein, in the late 1890s as they flock to the gold rush capital in the untamed Yukon Territory.
14
Vanity Fair (2018 - 2018)

Starring:
Michael Palin, Olivia Cooke, Tom Bateman, Johnny Flynn
Executive Producer and Writer Gwyneth Hughes' adaptation of William Makepeace Thackeray's literary classic is set against the backdrop of the Napoleonic Wars, and follows Becky Sharp (Olivia Cooke) as she attempts to claw her way out of poverty and scale the heights of English Society.
15
Two Weeks to Live (2020)

Starring:
Maisie Williams, Sian Clifford, Mawaan Rizwan, Taheen Modak
Genres:
Adventure, Comedy, Crime
Two Weeks to Live is a six-part 2020 TV mini series, produced for Sky UK and HBO Max starring Maisie Williams as Kim Noakes, a misfit, who has been raised in almost total isolation "living off the grid" in rural Scotland for most of her life by her overprotective survivalist mother, Tina (Sian Clifford).
16
Huckleberry Finn and His Friends (1979 - 1980)

Starring:
Ian Tracey, Sammy Snyders, Brigitte Horney, Bernie Coulson
The exploits of Huckleberry Finn and Tom Sawyer.
17
Relic Hunter (1999 - 2002)

Starring:
Tia Carrere, Christien Anholt, Lindy Booth, Tanja Reichert
Genres:
Action, Adventure, Fantasy
Sydney Fox is a professor but primarily a globe-trotting "relic hunter," looking for ancient artifacts to return to museums and/or the ancestors of the original owner.
18
Death Comes to Pemberley (2013 - 2013)

Starring:
Matthew Rhys, Anna Maxwell Martin, Matthew Goode, Trevor Eve
Genres:
Drama, Mystery, Romance
Elizabeth and Darcy, now six years married, are preparing for their annual ball when festivities are brought to an abrupt halt.
19
Call of the Wild (1992)

Starring:
Ricky Schroder, Gordon Tootoosis, Duncan Fraser, Richard Newman
A young boy heads off to the Yukon after hearing tales about the Gold Rush, and he forms an unwavering friendship with a heroic Alsatian dog called Buck.

Starring:
Matthew Beard, Jürgen Maurer, Charlene McKenna, Conleth Hill
Genres:
Crime, Drama, Mystery
Max Liebermann, a student of Sigmund Freud, helps Detective Rheinhardt in the investigation of a series of disturbing murders around the grand cafes and opera houses of 1900s Vienna.