Movies You Should Watch If You Like the Emigrants (1971)
Movies similar to The Emigrants (1971).
14 items, 366 votes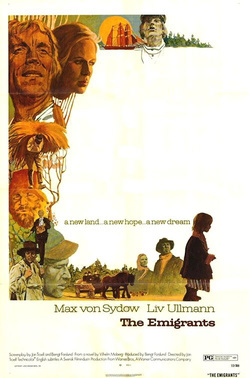 1
Pelle the Conqueror (1987)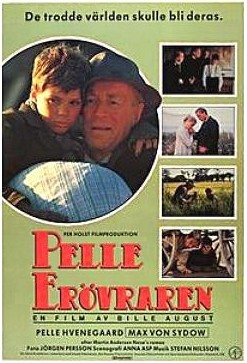 Starring:
Pelle Hvenegaard, Max von Sydow, Erik Paaske, Björn Granath
In the late 1850s, the elderly emigrant Lasse Karlsson and his son Pelle reach the Danish island of Bornholm after having left Skåne County, in southern Sweden, following the death of the boy's mother.
2
Everlasting Moments (2008)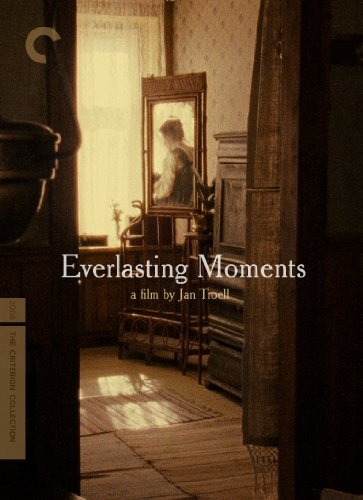 Starring:
Maria Heiskanen, Mikael Persbrandt, Jesper Christensen, Callin Öhrvall
Maria, a Finn in Sweden, wins a valuable Contessa camera in a lottery with a man named Sigfrid Larsson, and they agree to marry to share the prize.
3
Fanny and Alexander (1982)

Starring:
Bertil Guve, Pernilla Allwin, Kristina Adolphson, Börje Ahlstedt
Fanny and Alexander (Swedish: Fanny och Alexander) is a 1982 period drama film written and directed by Ingmar Bergman.

Starring:
Ingrid Bergman, Liv Ullmann, Lena Nyman, Halvar Björk
Eva (Liv Ullmann), wife of the village pastor, invites her mother Charlotte (Ingrid Bergman) for a visit to her village. She has not seen her for over seven years.
5
My Life as a Dog (1985)

Starring:
Anton Glanzelius, Tomas von Brömssen, Anki Lidén, Melinda Kinnaman
The action takes place in Sweden from 1958 to 1959.

Starring:
Max von Sydow, Liv Ullmann, Eddie Axberg, Pierre Lindstedt
Karl Oskar, his wife Kristina and their three children, along with Karl Oskar's brother Robert and Robert's friend Arvid, have arrived in Lake Ki Chi Saga from Sweden.

Starring:
Liv Ullmann, Erland Josephson, Aino Taube, Gunnar Björnstrand
Dr.
8
A Man Called Ove (2015)

Starring:
Rolf Lassgård, Bahar Pars, Filip Berg, Ida Engvoll
Genres:
Comedy, Drama, Romance
60-year-old widower Ove Lindahl lives in a townhouse neighborhood, where he used to be the chairman of the neighborhood association, until he was replaced by Rune, his former friend.
9
The Best Intentions (1992)

Starring:
Samuel Fröler, Pernilla August, Max von Sydow, Ghita Nørby
Genres:
Biography, Drama, Romance
The Best Intentions (Swedish: Den goda viljan) is a 1992 Swedish drama film directed by Bille August and written by Ingmar Bergman.
10
Let the Right One in (2008)

Starring:
Kåre Hedebrant, Lina Leandersson, Per Ragnar, Henrik Dahl
Genres:
Crime, Drama, Fantasy
Let the Right One In (Swedish: Låt den rätte komma in) is a 2008 Swedish romantic horror film directed by Tomas Alfredson, based on the 2004 novel of the same title by John Ajvide Lindqvist, who also wrote the screenplay.

Starring:
Erland Josephson, Susan Fleetwood, Allan Edwall, Guðrún Gísladóttir
Alexander, a journalist and former actor and philosopher, tells his little son how worried he is about the lack of spirituality of modern mankind.

Starring:
Andreas Wilson, Henrik Lundström, Gustaf Skarsgård, Linda Zilliacus
In 1958, Erik Ponti, a 15-year-old boy, lives with his mother and sadistic stepfather in Stockholm. At home, his stepfather beats him every day after dinner.

Starring:
Alexandra Dahlström, Rebecka Liljeberg, Erica Carlson, Mathias Rust
Genres:
Comedy, Drama, Romance
Two girls, Agnes and Elin, attend school in the small town of Åmål, Sweden. Elin is outgoing and popular but finds her life unsatisfying and dull.
14
Carry on Abroad (1972)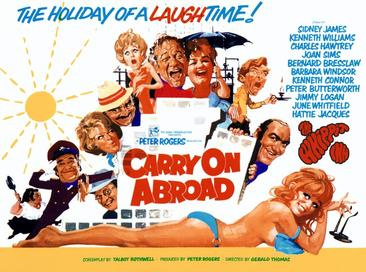 Starring:
Sidney James, Kenneth Williams, Charles Hawtrey, Joan Sims
The film opens with pub landlord and frequent holidaymaker Vic Flange (Sid James) openly flirting with the sassy saucepot widow Sadie Tompkins (Barbara Windsor) as his battleaxe wife, Cora (Joan Sims), looks on with disdain.