Movies You Should Watch If You Like Cut-throats Nine (1972)
Movies to watch if you like Cut-throats Nine (1972).
15 items, 413 votes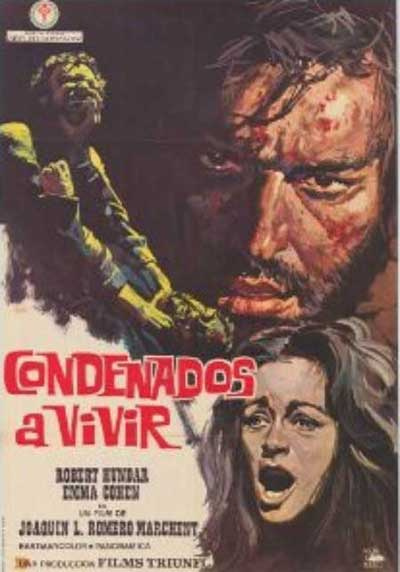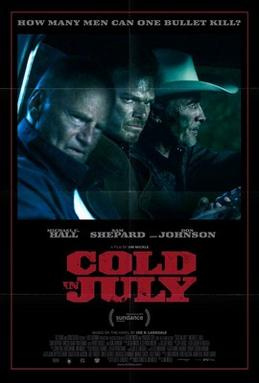 Starring:
Michael C. Hall, Sam Shepard, Don Johnson, Vinessa Shaw
Cold in July is a 2014 American independent crime drama film directed by Jim Mickle, written by Mickle and Nick Damici, and starring Michael C.
Starring:
David James Elliott, Heather Marie Marsden, Michael Madsen, Jeff Fahey
When married couple Don and his wife, Nancy, who face relationship problems and constantly argue, go on a "vacation" to a casino, a car accident takes place.

Starring:
Peter Marshall, Caroline Marohasy, Brad McMurray, Jack Henry
After the drug-induced death of his teenaged daughter, Christian (Peter Marshall) is sent a video tape, a "snuff film" involving his daughter and several men.

Starring:
Andie MacDowell, Cary Elwes, Frank Whaley, Matt Dallas
Ethan Belfrage (Cary Elwes) is a photojournalist who is separated from his wife.

Starring:
George Shevtsov, Bob Newman, Georgina Haig, Baz McAlister
Slim Walding (Paul Holmes), a bar owner, hires a Croatian (George Shevtsov) to kill an acquaintance over an unpaid debt.

Starring:
Yul Vazquez, A.J. Buckley, Gabrielle Union, Giancarlo Esposito
A disgraced former LAPD cop leads a home invasion in search of millions in stolen money.

Starring:
Tomas Milian, Henry Silva, Laura Belli, Gino Santercole
Genres:
Crime, Drama, Thriller
A bunch of thieves kidnap a boy in a red hoodie from his mother's arms.
8
Taken in Broad Daylight (2009)

Starring:
Sara Canning, James Van Der Beek, LeVar Burton, Diana Reis
Genres:
Crime, Drama, Thriller
On April 6, 2001, Anne Sluti (Sara Canning), an all-American 17-year-old from Kearney, Nebraska, is seen running on a track at her high school as her boyfriend, Gary, and her best friend, Paige, watch.

Starring:
Joe Lynn, Mina Bern, Walter Bryant, Corinne Chateau
Genres:
Action, Crime, Horror
Tenement (also known as Game of Survival and Slaughter in the South Bronx) is a 1985 American exploitation thriller film directed by Roberta Findlay.

Starring:
Danny Trejo, Christina Cox, Brad Rowe, Taylor Spreitler
The film starts with a suspected murderer being apprehended by the police.

Starring:
Johnny Messner, Chia-Hui Liu, Ammara Siripong, Joe Lewis
Genres:
Action, Crime, Thriller
Captured international assassins are locked up inside a high-tech bunker known as the Killing Chamber.

Starring:
Sherilyn Fenn, Casper Van Dien, Jerry Kroll, Larry Drake
Tired of criminals escaping justice, LAPD commissioner Donald Hallows has recruited a vigilante cell from accomplice captain Taggert's men.
13
Good Day for It (2011)

Starring:
Robert Patrick, Hal Holbrook, Jared Acosta, Kathy Baker
Unbeknownst to her mother, a girl is meeting in a roadside cafe with her estranged father who had to abandon the family about 15 years earlier.
14
The Last Rites of Ransom Pride (2010)

Starring:
Dwight Yoakam, Lizzy Caplan, Jon Foster, Cote de Pablo
Genres:
Drama, Thriller, Western
Juliette Flowers (Lizzy Caplan) is on a mission: to find the remains of her outlaw lover, Ransom Pride (Scott Speedman).
15
Jack the Ripper (1976)

Starring:
Klaus Kinski, Josephine Chaplin, Andreas Mannkopff, Herbert Fux
Genres:
Crime, Drama, Horror
Jack the Ripper (German: Der Dirnenmörder von London) is a 1976 German thriller film directed by Jesús Franco and starring Klaus Kinski.