More Movies Like Who's Watching Oliver (2017)
Movies like Who's Watching Oliver (2017).
28 items, 927 votes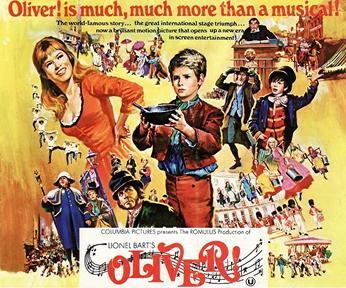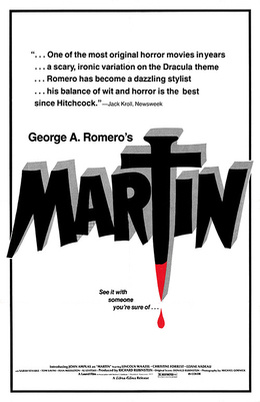 Starring:
John Amplas, Lincoln Maazel, Christine Forrest, Elyane Nadeau
As the film opens, a young man, traveling on an overnight train from Indianapolis to Pittsburgh, sedates a woman with a syringe full of narcotics, slices her forearm with a razor blade, then drinks her blood.
2
Henry: Portrait of a Serial Killer (1986)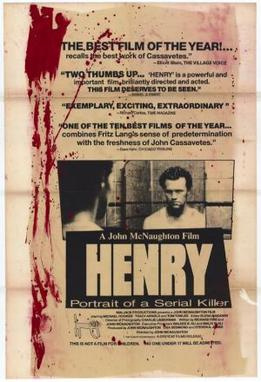 Starring:
Michael Rooker, Tracy Arnold, Tom Towles, Mary Demas
Genres:
Biography, Crime, Drama
Henry: Portrait of a Serial Killer is a 1986 American psychological horror crime film directed and co-written by John McNaughton, about the random crime spree of a serial killer who seemingly operates with impunity.

Starring:
Barbara Hershey, Ron Silver, David Labiosa, George Coe
In Los Angeles, single mother Carla Moran is violently raped in her home by an invisible assailant.
4
The Witch Who Came From the Sea (1976)

Starring:
Millie Perkins, Lonny Chapman, Vanessa Brown, Peggy Feury
Genres:
Drama, Horror, Thriller
Molly is a troubled alcoholic woman living in the Venice Beach section of Los Angeles.

Starring:
Amy Everson, Kentucker Audley, Ryan Creighton, Elisabeth Ferrara
Genres:
Drama, Horror, Romance
Amy is hanging on by a thread.

Starring:
Patrick Baladi, Ben Batt, Charlotte Beaumont, Fiona Hampton
After fleeing Australia, Jennifer takes a job as a nanny in the Netherlands. Her employer eventually discovers her true identity and that she is a fugitive.
7
Marquis De Sade's Justine (1977)

Starring:
Koo Stark, Martin Potter, Lydia Lisle, Katherine Kath
Justine is a young virgin thrown out of a French orphanage and into the depraved world of prostitution.

Starring:
Anthony Hopkins, Ann-Margret, Burgess Meredith, Ed Lauter
After Charles "Corky" Withers fails in his first attempt at professional magic, his mentor "Merlin" (E. J.

Starring:
AnnaLynne McCord, Roger Bart, Ariel Winter, Traci Lords
Genres:
Comedy, Drama, Horror
Pauline is a disturbed and delusional high school student, with aspirations of a career in medicine, who goes to extremes to earn the approval of her controlling mother.
10
The Eyes of My Mother (2016)

Starring:
Kika Magalhães, Will Brill, Olivia Bond, Paul Nazak
Francisca and her parents live on a farm where they raise animals.
11
Salò, or the 120 Days of Sodom (1975)

Starring:
Paolo Bonacelli, Giorgio Cataldi, Umberto Paolo Quintavalle, Aldo Valletti
Salò, or the 120 Days of Sodom (Italian: Salò o le 120 giornate di Sodoma), titled Pasolini's 120 Days of Sodom on English-language prints and commonly referred to as simply Salò (Italian: [saˈlɔ]), is a 1975 art film directed by Pier Paolo Pasolini.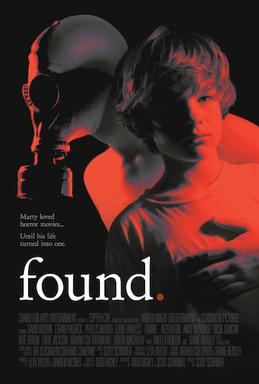 Starring:
Gavin Brown, Ethan Philbeck, Phyllis Munro, Louie Lawless
Genres:
Drama, Horror, Thriller
12-year-old Marty tells the story of discovering his brother Steve is a serial killer when he took Steve's bowling ball bag and discovered a human head inside.
13
Silent but Deadly (2011)

Starring:
Jason Mewes, William Sadler, Jordan Prentice, Kim Poirier
A mute, illiterate Louisiana farmer's son with an extreme fondness for goats becomes a serial killer who goes after anyone who hurts goats, and wreaks havoc on an unsuspecting film crew shooting a film in the area.

Starring:
Brad Loree, Edward X. Young, Stephen Geoffreys, Steve Dash
How does a man react when he loses everything he loves? MR. HUSH has an answer: with brutal, terrifying violence.

Starring:
Carol Kane, Molly Ringwald, Jeanne Tripplehorn, Barbara Sukowa
Genres:
Comedy, Crime, Horror
A magazine editor named Dorine, due to budget cuts, is forced to work from home.

Starring:
Baird Stafford, Sharon Smith, C.J. Cooke, Mik Cribben
George Tatum has been incarcerated in a psychiatric institution in New York City for many years after sexually mutilating and murdering a family in Brooklyn.
17
In a Glass Cage (1986)

Starring:
Günter Meisner, David Sust, Marisa Paredes, Gisèle Echevarría
Klaus, a former Nazi doctor, practiced horrific, sadomasochistic experiments on children during World War II.

Starring:
Brando Eaton, Peter O'Brien, Michael Shamus Wiles, Laura Niemi
Lake Alice may refer to:.
19
Come Back to Me (2014)

Starring:
Jon Abrahams, Andrew Beckham, Jeanette Branch, Caroline Clements
Genres:
Fantasy, Horror, Mystery
As a teenager, Dale witnesses the apparent murder of his mother, Eileen, by his meth-addicted father. When the police arrive, they confront and kill Dale's father.
20
Jason Goes to Hell: the Final Friday (1993)

Starring:
John D. LeMay, Kari Keegan, Kane Hodder, Steven Williams
Genres:
Fantasy, Horror, Thriller
A few years after meeting his demise in Manhattan, a resurrected Jason Voorhees returns to Camp Crystal Lake, where he stalks a lone woman.