Tv Shows Most Similar to Escape at Dannemora (2018 - 2018)
Watch these tv shows if you like Escape at Dannemora (2018 - 2018).
25 items, 795 votes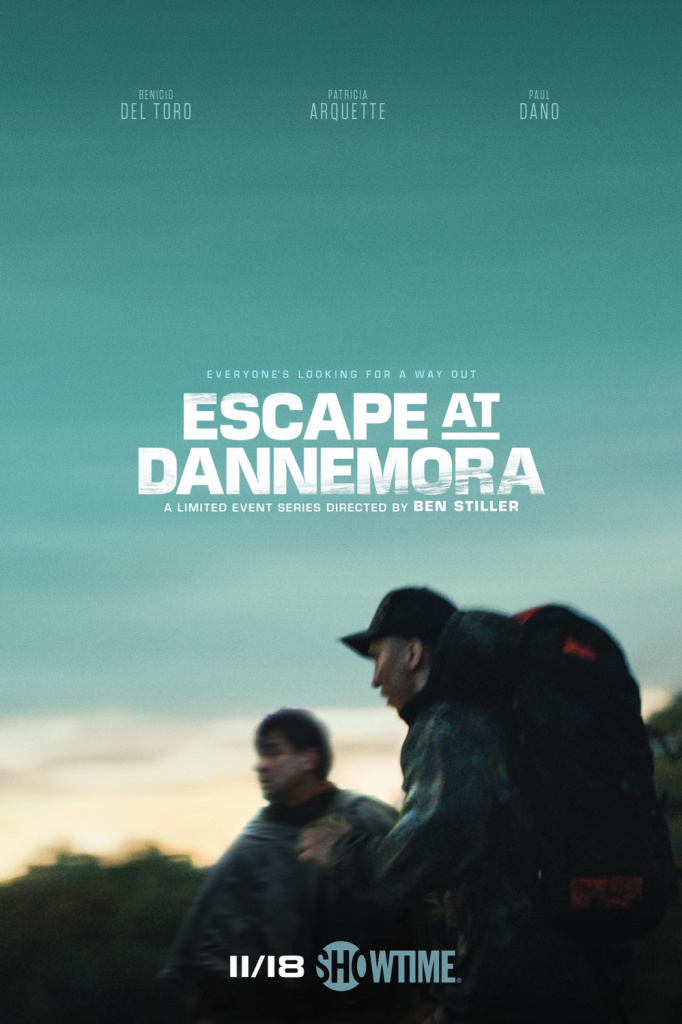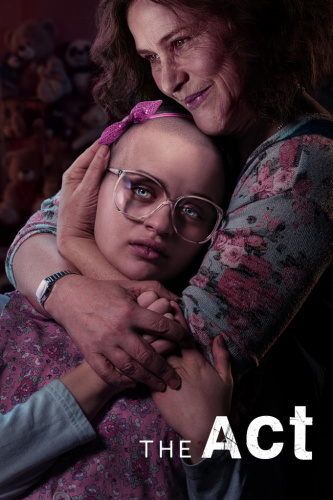 Starring:
Patricia Arquette, Joey King, AnnaSophia Robb, Chloë Sevigny
Genres:
Biography, Crime, Drama
Dee Dee Blanchard is overprotective of her daughter, Gypsy, who is trying to escape the toxic relationship she has with her mother.
2
Prison Break (2005 - 2017)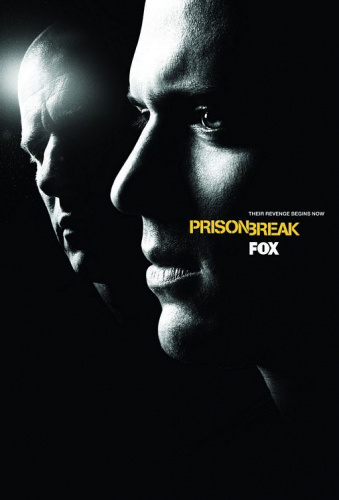 Starring:
Dominic Purcell, Wentworth Miller, Amaury Nolasco, Robert Knepper
Genres:
Action, Crime, Drama
An innocent man is framed for the homicide of the Vice President's brother and scheduled to be executed at a super-max penitentiary, thus it's up to his younger brother to save him with his genius scheme: install himself in the same prison by holding up a bank and, as the final month ticks away, launch the escape plan step-by-step to break the both of them out, with his full-body tattoo acting as his guide; a tattoo which hides the layout of the prison facility and necessary clues vital to the escape.

Starring:
Nicholas Pinnock, Indira Varma, Joy Bryant, Mary Stuart Masterson
Genres:
Biography, Crime, Drama
A prisoner becomes a lawyer and fights to overturn his life sentence for a crime he didn't commit.
4
Bangkok Hilton (1989 - 1989)

Starring:
Nicole Kidman, Denholm Elliott, Hugo Weaving, Joy Smithers
The story of Kat Stanton, an Australian woman searching for her father who, whilst travelling back from London to Australia via Thailand, makes friends with Arkie Ragan), a photographer.

Starring:
Naruna Costa, Danilo Grangheia, Hermila Guedes, Wesley Guimarães
Genres:
Crime, Drama, Thriller
A hard-working lawyer discovers that her missing brother has been jailed for years and is a leader of an ascendant criminal faction.

Starring:
Sarah Jones, Jorge Garcia, Jonny Coyne, Parminder Nagra
Genres:
Action, Crime, Drama
Switching between eras, Alcatraz focuses on the Alcatraz prison, which was shut down in 1963 due to unsafe conditions for its prisoners and guards.

Starring:
Ernie Hudson, J.K. Simmons, Lee Tergesen, Dean Winters
Genres:
Crime, Drama, Thriller
OZ chronicles the attempts of McManus (Terry Kinney) to keep control over the inmates of Em(erald) City as well as the drug trade and the violence.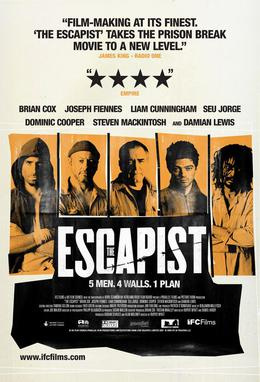 Starring:
Brian Cox, Damian Lewis, Joseph Fiennes, Seu Jorge
Genres:
Crime, Drama, Thriller
The film runs two narratives simultaneously, preparation of the escape and the escape itself.

Starring:
Craig Sheffer, Gabrielle Anwar, Josh Charles, Donal Logue
Two convicts (Craig Sheffer, Josh Charles) learn from another convict that a treasure was buried with a dead millionaire.
10
Escape From Alcatraz (1979)

Starring:
Clint Eastwood, Patrick McGoohan, Roberts Blossom, Jack Thibeau
Genres:
Action, Biography, Crime
In early 1960, Frank Morris (Clint Eastwood), a criminal with an exceptional I. Q.

Genres:
Crime, Drama, Thriller
Paul Cameron is an insurance executive who finds out he has a brain tumor.

Starring:
Steve McQueen, Dustin Hoffman, Victor Jory, Don Gordon
Genres:
Biography, Crime, Drama
Henri Charrière (Steve McQueen), a safecracker nicknamed "Papillon" because of the butterfly tattoo on his chest, is wrongly convicted of murdering a pimp.

Starring:
Carla Gugino, Elena Anaya, Michael Aronov, Gaite Jansen
Genres:
Crime, Drama, Thriller
World-class thief Daisy "Jett" Kowalski is just out of prison and already being forced back into what got her there, by a group of eccentric and dangerous criminals.
14
Midnight Express (1978)

Starring:
Brad Davis, Irene Miracle, Bo Hopkins, Paolo Bonacelli
Genres:
Biography, Crime, Drama
Midnight Express is a 1978 prison neo noir drama film directed by Alan Parker, produced by David Puttnam and written by Oliver Stone, based on Billy Hayes' 1977 non-fiction book Midnight Express.

Starring:
Pedro Pascal, Wagner Moura, Boyd Holbrook, Alberto Ammann
Genres:
Biography, Crime, Drama
Narcos tells the true-life story of the growth and spread of cocaine drug cartels across the globe and attendant efforts of law enforcement to meet them head on in brutal, bloody conflict.
16
Prison Break: Proof of Innocence (2006)

Starring:
Mandell Maughan, John Patrick Jordan, James C. Burns, Joseph Garcia
Genres:
Adventure, Crime, Drama
Spin-off from "Prison Break" (2005) for mobile phones, sponsored by Toyota.
17
The Widower (2013 - 2013)

Starring:
Reece Shearsmith, Kate Fleetwood, James Laurenson, Federay Holmes
Genres:
Crime, Drama, Thriller
A three-part drama based on the crimes of convicted murderer Malcolm Webster.

Starring:
Rebecca Chambers, Lori Jo Hendrix, Kena Land, Toni Naples
Genres:
Crime, Drama, Thriller
Four American babes on vacation in the Middle East run into trouble when they are imprisoned by corrupt army officials.

Starring:
Diego Luna, Scoot McNairy, José María Yazpik, Fermín Martínez
Narcos: Mexico exploring the origins of the modern drug war by going back to its roots, beginning at a time when the Mexican trafficking world was a loose and disorganized confederation of independent growers and dealers.

Starring:
Kim Rossi Stuart, Filippo Timi, Valeria Solarino, Moritz Bleibtreu
Genres:
Biography, Crime, Drama
Locked up in prison serving a life sentence for his crimes, an old Renato Vallanzasca (Kim Rossi Stuart) proceeds in the memories of a youth spent as head of a crime syndicate known as the chronicle Banda della Comasina, which raged in the 1970s in Milan between robberies, kidnappings, murders and evasions.