Movies You Should Watch If You Like the Toy Box (1971)
Movies to watch if you like The Toy Box (1971).
10 items, 235 votes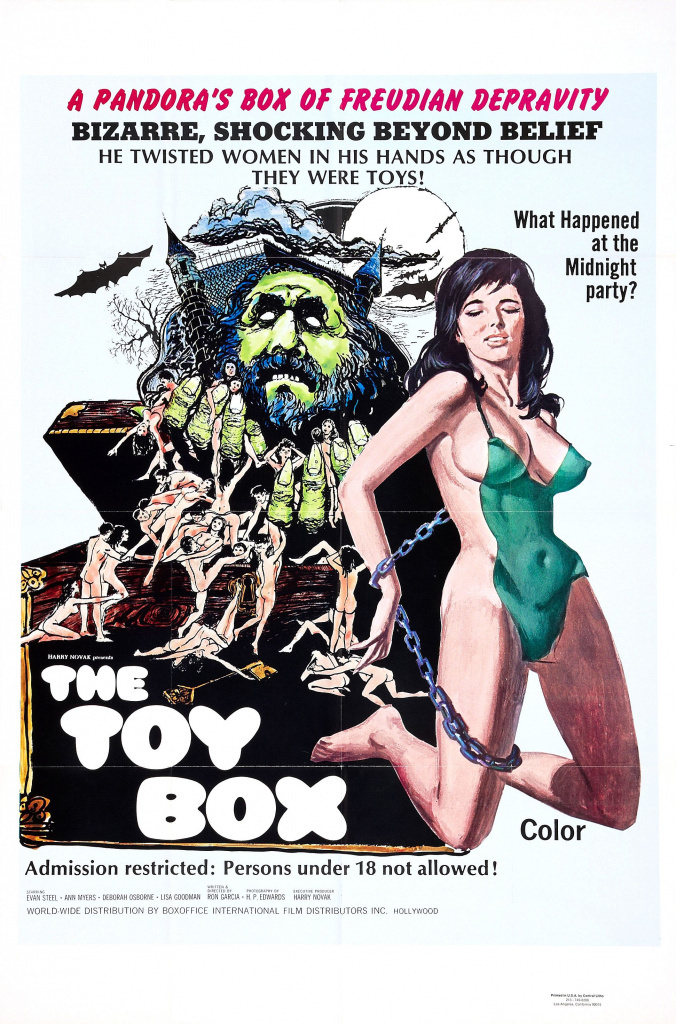 1
Strange Invaders (1983)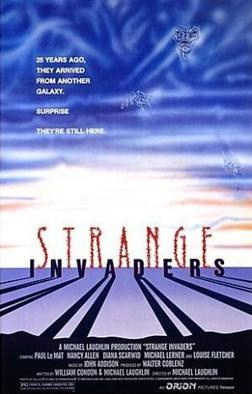 Starring:
Paul Le Mat, Nancy Allen, Diana Scarwid, Michael Lerner
Genres:
Horror, Mystery, Sci-Fi
In 1958, the town of Centerville, Illinois, (filmed on location in Centreville, Illinois) was invaded by a race of aliens.
2
Invasion of the Bee Girls (1973)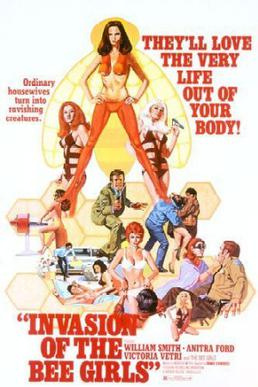 Starring:
William Smith, Anitra Ford, Victoria Vetri, Cliff Osmond
Neil Agar, a special agent with the State Department's Office of Security (the predecessor of the Diplomatic Security Service), is dispatched to Peckham, California to investigate the death of John Grubowsky, a bacteriologist working at the government-sponsored Brandt Research.
3
Evil Come Evil Go (1972)

Starring:
Cleo O'Hara, Sandra Henderson, Jane Tsentas, Rick Cassidy
"Sister" Sarah Jane Butler, a hymn-humming religious fanatic who believes God has chosen her to cleanse the world of those who have sex for pleasure, seduces a bar patron, and guts him after the two leave together.
4
The Sister of Ursula (1978)

Starring:
Barbara Magnolfi, Stefania D'Amario, Anna Zinnemann, Vanni Materassi
Genres:
Drama, Horror, Mystery
While searching for their estranged mother, two beautiful sisters, Dagmar and Ursula, arrive at a luxurious seaside hotel.
5
Please Don't Eat My Mother! (1973)

Starring:
Buck Kartalian, Lynn Lundgren, Art Hedberg, Alice Friedland
A shy and timid man who lives with his mother buys a plant he thinks talked to him. His loneliness is very apparent in the way he tries to turn the plant into a friend.

Starring:
Scott Aaronson, Brian Lloyd, Sarah McGuire, Brianna Berman
It is the last day on the job for hospital volunteer Sharon (Nancy Hoffman).

Starring:
Jacqueline Lovell, Matt Shue, Kurt Sinclair, Venesa Talor
A race of extraterrestrial beings has evolved to the point that they only exist as beams of light.

Starring:
Louise Fletcher, David Beecroft, James Hong, Frederick Flynn
NASA Captain Hickock arrives at Jackass Flats Proving Ground, a subterranean research facility. Mostly abandoned in 1962, it now houses "Project Shadowzone".

Starring:
Kim Milford, Cheryl Smith, Gianni Russo, Ron Masak
The film opens with a green-skinned man (Franne Schacht) wandering aimlessly through the desert with a mysterious laser cannon attached to his arm.
10
The Stranger Within (1974)

Starring:
Barbara Eden, George Grizzard, Joyce Van Patten, David Doyle
Genres:
Horror, Mystery, Sci-Fi
Ann Collins, a painter, and her husband, David, are expecting a baby. What confuses the couple is that David has had a vasectomy, and Ann is not supposed to be pregnant.