Movies Most Similar to Memoir of War (2017)
Movies to watch if you like Memoir of War (2017).
15 items, 423 votes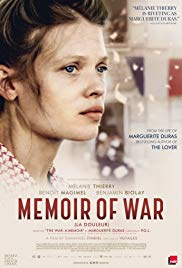 1
Testament of Youth (2014)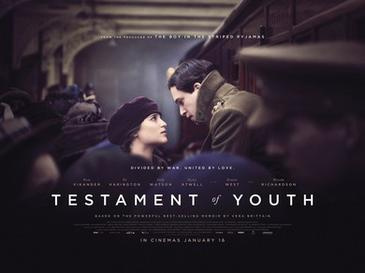 Starring:
Alicia Vikander, Kit Harington, Taron Egerton, Dominic West
Genres:
Biography, Drama, History
In 1914, Vera Brittain wants to escape her traditional family in Buxton by attending Oxford University with her younger brother Edward and his friends at Uppingham School, Roland Leighton and Victor Richardson.
2
That Night in Varennes (1982)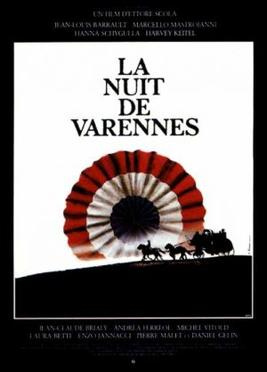 Starring:
Jean-Louis Barrault, Marcello Mastroianni, Hanna Schygulla, Harvey Keitel
That Night in Varennes (Italian: Il mondo nuovo; French: La Nuit de Varennes) is a 1982 French-Italian drama film directed by Ettore Scola.

Starring:
Paul Dano, Robert De Niro, Julianne Moore, Olivia Thirlby
Nick Flynn (Dano) is an aspiring writer who works at a homeless shelter where his estranged father Jonathan (De Niro) is a client.

Starring:
Gaspard Ulliel, Jérémie Renier, Louis Garrel, Léa Seydoux
Genres:
Biography, Drama, Romance
The film tells the story of the fashion designer Yves Saint Laurent at the peak of his career between 1967 and 1976.

6
The Diving Bell and the Butterfly (2007)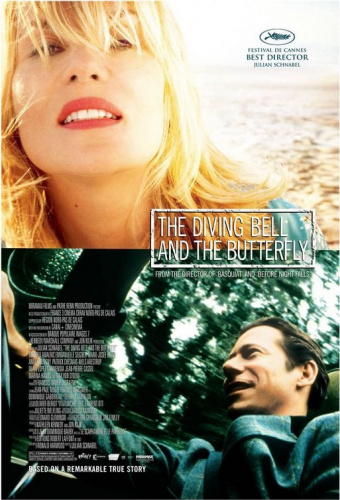 Starring:
Mathieu Amalric, Emmanuelle Seigner, Marie-Josée Croze, Anne Consigny
The first third of the film is told from the main character's, Jean-Dominique Bauby (Mathieu Amalric), or Jean-Do as his friends call him, first person perspective.

Starring:
Jane March, Tony Ka Fai Leung, Frédérique Meininger, Arnaud Giovaninetti
Genres:
Biography, Drama, Romance
The Lover (French: L'Amant) is a 1992 drama film produced by Claude Berri and directed by Jean-Jacques Annaud.

Starring:
Louis-Do de Lencquesaing, Benjamin Utzerath, Vincent Nemeth, Johanna Korthals Altes
Francofonia is a 2015 internationally co-produced drama film directed by Alexander Sokurov.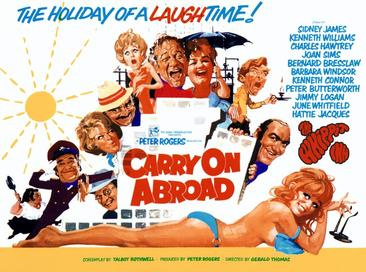 Starring:
Sidney James, Kenneth Williams, Charles Hawtrey, Joan Sims
The film opens with pub landlord and frequent holidaymaker Vic Flange (Sid James) openly flirting with the sassy saucepot widow Sadie Tompkins (Barbara Windsor) as his battleaxe wife, Cora (Joan Sims), looks on with disdain.

Starring:
Delphine Seyrig, Michael Lonsdale, Mathieu Carrière, Claude Mann
Genres:
Drama, Fantasy, Romance
Anne-Marie Stretter (Delphine Seyrig) is the wife of the French ambassador in India in the 1930s.

Starring:
Simon Abkarian, Virginie Ledoyen, Robinson Stévenin, Lola Naymark
Genres:
Drama, History, War
In Paris during the German occupation, resistance movements develop, including some by immigrants.

Starring:
Adrien Brody, Thomas Kretschmann, Frank Finlay, Emilia Fox
Genres:
Biography, Drama, Music
In September 1939, Władysław Szpilman, a Polish-Jewish pianist, is playing live on the radio in Warsaw when the station is bombed during Nazi Germany's invasion of Poland.

Starring:
Emma Watson, Daniel Brühl, Michael Nyqvist, Richenda Carey
Genres:
Biography, Drama, History
In 1973, Daniel and Lena, a young German couple, become entangled in a Chilean military coup at a time when supporters of deposed President Salvador Allende are getting rounded up by the military under General Augusto Pinochet.

Starring:
Benoît Magimel, Gringe, Idir Chender, Laura Smet
Carbon (French: Carbone) is a 2017 French crime film directed by Olivier Marchal.

Starring:
Reda Kateb, Cécile de France, Bea Palya, Bimbam Merstein
Genres:
Biography, Drama, Music
Django is a 2017 French drama film about the life of Django Reinhardt, directed by Étienne Comar. It opened the 67th Berlin International Film Festival.