Most Similar Movies to the Man Who Killed Hitler and Then the Bigfoot (2018)
Movies like The Man Who Killed Hitler and Then the Bigfoot (2018).
12 items, 301 votes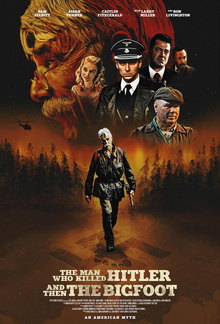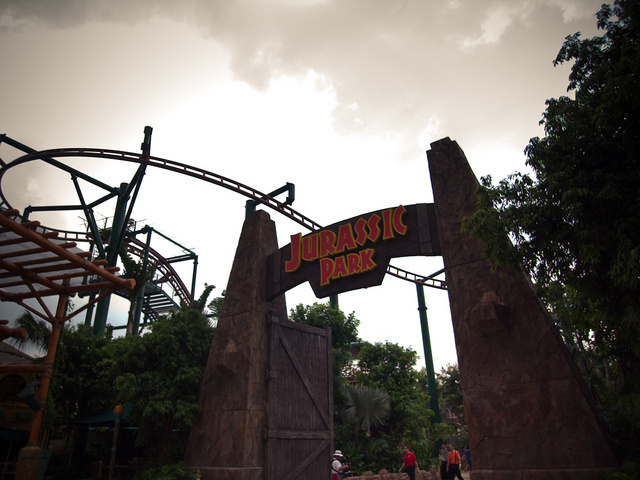 Starring:
Khan Chittenden, Morning Tzu-Yi Mo, Robert Menzies, Edwina Wren
Genres:
Adventure, Drama, Thriller
In 1942, war between the Allies and the Japanese rages in the jungles of Singapore.
2
Flight World War II (2015)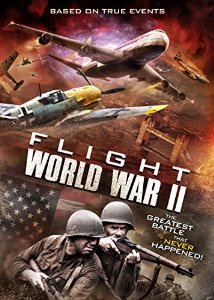 Starring:
Faran Tahir, Robbie Kay, Aqueela Zoll, Matias Ponce
Genres:
Action, Adventure, Sci-Fi
Flight 42 was on its way, when it comes across an unidentifiable storm. Realizing they must go through, find themselves in France, 1940, World war II.
3
Saving Private Ryan (1998)

Starring:
Tom Hanks, Matt Damon, Tom Sizemore, Edward Burns
Saving Private Ryan is a 1998 American epic war film directed by Steven Spielberg and written by Robert Rodat.
4
Inglourious Basterds (2009)

Starring:
Brad Pitt, Diane Kruger, Eli Roth, Mélanie Laurent
Genres:
Adventure, Drama, War
Inglourious Basterds is a 2009 war film written and directed by Quentin Tarantino and starring Brad Pitt, Christoph Waltz, Michael Fassbender, Eli Roth, Diane Kruger, Daniel Brühl, Til Schweiger and Mélanie Laurent.

Starring:
Julian Ovenden, Chris Reilly, Matt Willis, Edmund Kingsley
Genres:
Action, Drama, War
Allies is a 2014 British Independent World War II film written by Jeremy Sheldon and directed by Dominic Burns.

Starring:
Jonathan Banks, Garrett Hedlund, Carey Mulligan, Jason Clarke
In the Mississippi Delta, white brothers Henry and Jamie McAllan dig a grave during a rainstorm and struggle to lower their deceased father's coffin into it.

Starring:
Paul McGann, Eric Roberts, Daphne Ashbrook, Sylvester McCoy
Genres:
Adventure, Drama, Sci-Fi
Doctor Who, also referred to as Doctor Who: The Television Movie or simply Doctor Who: The Movie to distinguish it from the television series of the same name, is a 1996 television film continuing the British science fiction television series Doctor Who.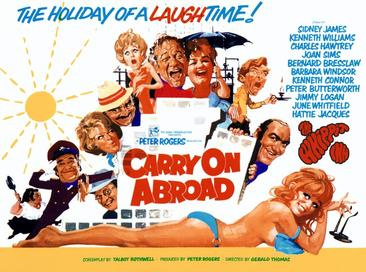 Starring:
Sidney James, Kenneth Williams, Charles Hawtrey, Joan Sims
The film opens with pub landlord and frequent holidaymaker Vic Flange (Sid James) openly flirting with the sassy saucepot widow Sadie Tompkins (Barbara Windsor) as his battleaxe wife, Cora (Joan Sims), looks on with disdain.

Starring:
Tim Thomerson, Timothy Van Patten, Art LaFleur, Biff Manard
Genres:
Action, Adventure, Sci-Fi
Zone Troopers is a 1985 American science fiction film directed by Danny Bilson and starring Tim Thomerson.
10
Fugitive Pieces (2007)

Starring:
Robbie Kay, Monika Schurmann, Nina Dobrev, Jordan Pettle
Genres:
Adventure, Drama, War
Fugitive Pieces is a 2007 Canadian drama film directed by Jeremy Podeswa, who also adapted the film from the novel of the same name written by Anne Michaels.

Starring:
Tamlyn Tomita, Lane Nishikawa, Greg Watanabe, Mark Dacascos
In 1953, Jimmy Takata (Nishikawa) suffers from "battle fatigue" (posttraumatic stress disorder), to the great concern of his wife, Mary (Tomita).

Starring:
Harrison Ford, Lesley-Anne Down, Christopher Plummer, Alec McCowen
Genres:
Action, Adventure, Drama
In London during the Second World War, Lieutenant David Halloran, an American B-25 bomber pilot with the Eighth Air Force based in England, and Margaret Sellinger, an English nurse, meet on Hanover Street in a chance encounter.