Movies You Would Like to Watch If You Like Robert Reborn (2019)
Movies to watch if you like Robert Reborn (2019).
16 items, 431 votes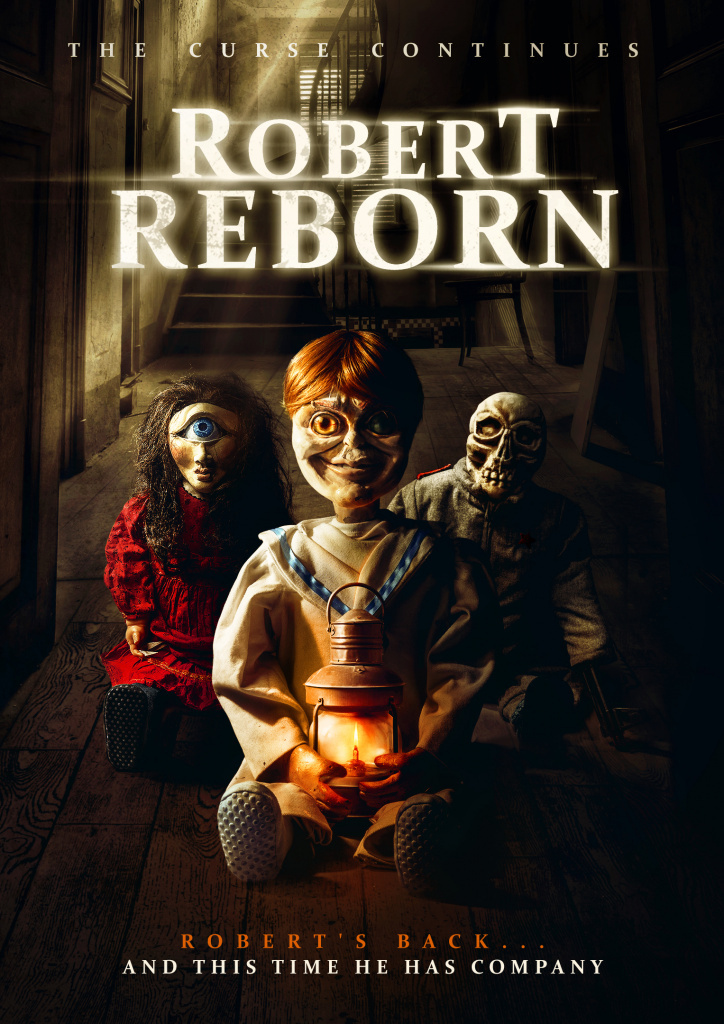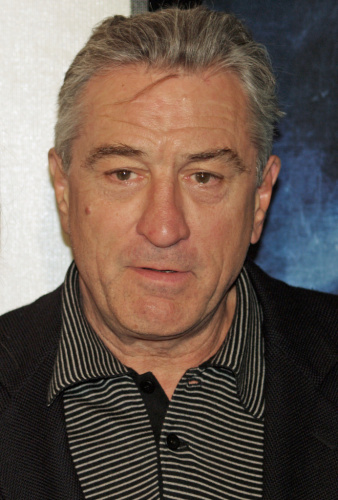 Starring:
Suzie Frances Garton, Lee Bane, Flynn Allen, Judith Haley
The name Robert is an ancient Germanic given name, from Proto-Germanic *Hrōþi- "fame" and *berhta- "bright" (Hrōþiberhtaz).
2
The Curse of Robert the Doll (2016)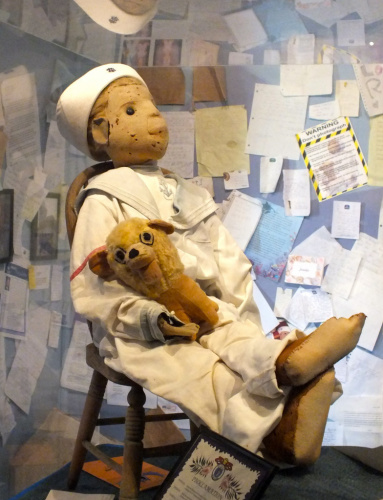 Starring:
Nigel Barber, Chris Bell, Lee Bane, Suzie Frances Garton
Emily Barker is a cash strapped student trying to make money as a cleaner working nights at the East Falls Museum.
3
Puppet Master: the Littlest Reich (2018)

Starring:
Thomas Lennon, Jenny Pellicer, Nelson Franklin, Charlyne Yi
In Texas of 1989, escaped Nazi war criminal Andre Toulon attempts to engage a bartender in a sexual relationship; he responds with disgust upon learning that she is a lesbian.
4
The Jack in the Box (2019)

Starring:
Ethan Taylor, Robert Nairne, Lucy-Jane Quinlan, Philip Ridout
When a vintage Jack-In-The-Box is un-earthed and donated to a museum in the heart of the woods, its not long before staff member Casey Reynolds has reason to believe the creepy clown doll inside has a life of its own.
5
Annabelle Comes Home (2019)

Starring:
Vera Farmiga, Patrick Wilson, Mckenna Grace, Madison Iseman
Genres:
Horror, Mystery, Thriller
Annabelle Comes Home is a 2019 American supernatural horror film directed by Gary Dauberman, in his directorial debut, from a script by Dauberman and a story by Dauberman and James Wan, who also acted as producer with Peter Safran.
6
The Exorcism of Anna Ecklund (2016)

Starring:
Lee Bane, Tiffany Ceri, Jeff Raggett, Judith Haley
In this terrifying true story, something beyond comprehension is happening to housewife Anna Ecklund.

Starring:
Alan Scarfe, Beverly Murray, Randi Allen, Dorothy Davis
In 1947, Robert Gimble flees with his young daughter, Laura, enraged to find that his wife has left with their son, George.

Starring:
Jaime Pressly, Patrick Muldoon, Tobin Bell, Marina Sirtis
Genres:
Horror, Mystery, Thriller
A divorced mother of one is thrown into turmoil when her young daughter becomes obsessed with an evil doll left behind by the previous occupants of their new home.

Starring:
Ian Patrick Williams, Carolyn Purdy-Gordon, Carrie Lorraine, Guy Rolfe
A violent thunderstorm strands young Judy, her father David, and her stepmother Rosemary in the gothic English countryside.
10
The Amityville Asylum (2013)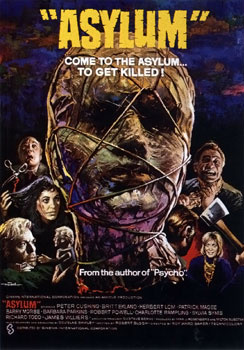 Starring:
Sophia Del Pizzo, Lee Bane, Jared Morgan, Eileen Daly
The Amityville Asylum is a 2013 direct-to-video horror film written, produced and directed by Andrew Jones and starring Sophia Del Pizzo, Sarah Louise Madison and Eileen Daly.

Starring:
Clem Tibber, Shaun Dingwall, Elarica Johnson, Lee Arnold
The Forgotten is a 2014 British horror film, helmed by Oliver Frampton in his directorial debut, that premiered on 22 August 2014 at FrightFest, featuring a teenage protagonist who becomes the focus of attention of a ghost.
12
The Devil's Business (2011)

Starring:
Billy Clarke, Jack Gordon, Jonathan Hansler, Harry Miller
At the house of their target, two hit men bide their time waiting for the kill, only to find death already arrived in the shape of black magic, devilish spirits and the occult.
13
The Amityville Murders (2018)

Starring:
John Robinson, Chelsea Ricketts, Paul Ben-Victor, Diane Franklin
One whole year before the Lutzes' arrival in Amityville, at the infamous house on 112 Ocean Avenue portrayed in The Amityville Horror (1979), the eldest son of Ronald and Louise DeFeo--the troubled twenty-three-year-old, Ronald "Butch" DeFeo Jr.
14
The Brotherhood of Satan (1971)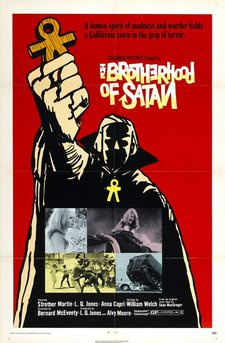 Starring:
Strother Martin, L.Q. Jones, Charles Bateman, Ahna Capri
Ben (Charles Bateman), his girlfriend Nicky (Ahna Capri), and Ben's young daughter K. T. (Geri Reischl) are driving through the American Southwest to K. T.

Starring:
Eddie Bowz, Heather Medway, Ann Turkel, Vince Edwards
The Fear is a 1995 American horror film directed by Vincent Robert and starring Vince Edwards in his final film role, along with Eddie Bowz, Darin Heames, Leland Hayward, and Ann Turkel.

Starring:
Angelica Alleruzzo, Antonio Alveario, Aran Bevan, Alessio Bonaffini
It is Christmas 1908 in Messina, one of the richest merchant cities of the Mediterranean.