Movies You Would Like to Watch If You Like Detective Chinatown 2 (2018)
Watch these movies if you like Detective Chinatown 2 (2018).
12 items, 317 votes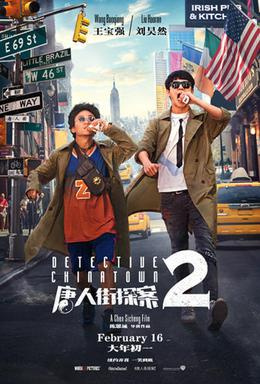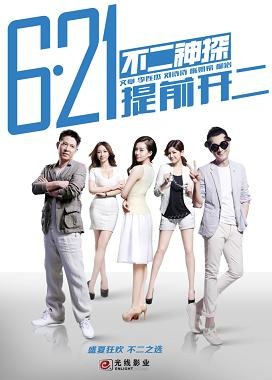 Starring:
Jet Li, Zhang Wen, Shi Shi Liu, Michelle Chen
Genres:
Action, Comedy, Crime
In just 3 days, three cases of Smiling Murder shock Hong Kong.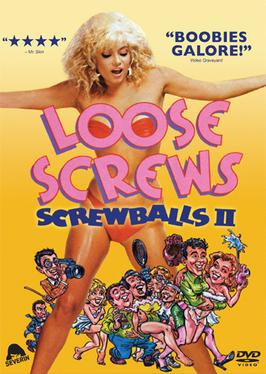 Starring:
Ezio Greggio, Mel Brooks, Julie Condra, Gianfranco Barra
Bernardo Puccini (Ezio Greggio), visits the Italian natural food company, owned by his wealthy but hot-tempered father Guido Puccini (Gianfranco Barra) for a work as a food examiner and flavour developer.

Starring:
Kevin Kline, Mary Elizabeth Mastrantonio, Susan Sarandon, Harvey Keitel
Genres:
Action, Comedy, Crime
On New Year's Eve, Manhattan socialite Alison Hawkins returns home from the evening's festivities.
4
Dhuruvangal Pathinaaru (2016)

Starring:
Rahman, Prakash Raghavan, Sharath Kumar, Santhosh Krishna
Genres:
Action, Crime, Mystery
The story begins with Deepak narrating the story of one of his cases that occurred during his service as a police officer in Coimbatore.
5
Watch Out, We're Mad (1974)

Starring:
Terence Hill, Bud Spencer, Patty Shepard, Deogratias Huerta
Somewhere in Spain, off-road race car driver Ben (Spencer) is anticipating the next rallycross race, because of the prize—a red Puma dune buggy with a yellow top.

Starring:
Michael Madsen, Bokeem Woodbine, Jamie Luner, Diane Farr
Genres:
Action, Horror, Mystery
Tyler Pierce, a convicted bank robber who just recently escaped the prison, joins with a former call girl to investigate the murder of his daughter.
7
The Happytime Murders (2018)

Starring:
Melissa McCarthy, Elizabeth Banks, Maya Rudolph, Leslie David Baker
Genres:
Action, Comedy, Crime
The Happytime Murders is a 2018 American crime comedy film directed by Brian Henson and written by Todd Berger from a story by Berger and Dee Austin Robertson.

Starring:
Simon Pegg, Nick Frost, Martin Freeman, Bill Nighy
Genres:
Action, Comedy, Mystery
Hot Fuzz is a 2007 action comedy film directed by Edgar Wright. The film was written by Wright and Simon Pegg.
9
Striking Distance (1993)

Starring:
Bruce Willis, Sarah Jessica Parker, Dennis Farina, Tom Sizemore
Genres:
Action, Crime, Mystery
Pittsburgh homicide detective Thomas Hardy turns in his partner and cousin, Jimmy Detillo, for using excessive force, which in turn causes him to become alienated by the majority of his fellow officers.
10
The Ninth Passenger (2018)

Starring:
Jesse Metcalfe, Alexia Fast, Veronica Dunne, Tom Maden
Genres:
Action, Comedy, Horror
The Ninth Passenger is a 2018 American horror-thriller film. It is directed by Corey Large, and stars Jesse Metcalfe, Alexia Fast, Tom Maden, and Cinta Laura Kiehl.
11
Carry on Abroad (1972)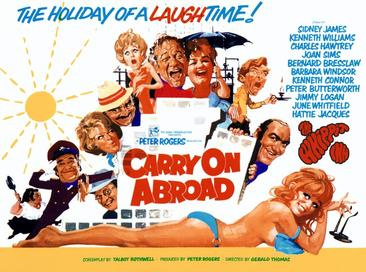 Starring:
Sidney James, Kenneth Williams, Charles Hawtrey, Joan Sims
The film opens with pub landlord and frequent holidaymaker Vic Flange (Sid James) openly flirting with the sassy saucepot widow Sadie Tompkins (Barbara Windsor) as his battleaxe wife, Cora (Joan Sims), looks on with disdain.

Starring:
Donnie Yen, Baoqiang Wang, Shengyi Huang, Kang Yu
Genres:
Action, Comedy, History
A Ming Dynasty officer, He Ying (Donnie Yen), was tasked with bringing a mythical time traveling device from India with a LINGA back to the Ming emperor.