Movies Similar to the Humorist (2019)
Watch these movies if you like The Humorist (2019).
13 items, 309 votes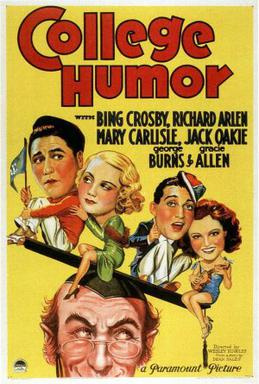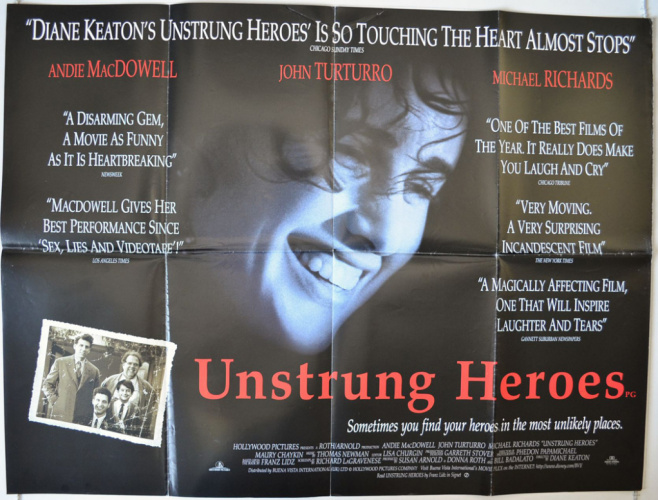 Starring:
Andie MacDowell, John Turturro, Michael Richards, Maury Chaykin
Unstrung Heroes is a 1995 American comedy-drama film directed by Diane Keaton and starring Andie MacDowell, John Turturro, Michael Richards, and Maury Chaykin.
2
The Red Sea Diving Resort (2019)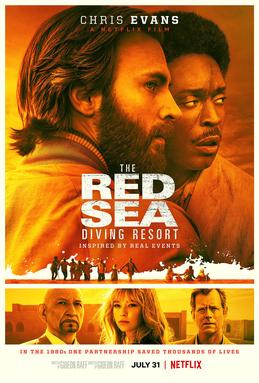 Starring:
Mbulelo Grootboom, Sizo Mahlangu, Michael Kenneth Williams, Masasa Mbangeni
Genres:
Drama, History, Thriller
Kebede Bimro, an Ethiopian Jew, works with the Israeli Mossad agent Ari Levinson to evacuate Jewish-Ethiopian refugees to Israel.
3
Wet Hot American Summer (2001)

Starring:
Janeane Garofalo, David Hyde Pierce, Michael Showalter, Marguerite Moreau
In 1981, Camp Firewood, a summer camp located near Waterville, Maine, is preparing for its last day of camp.

Starring:
Milan Maric, Danila Kozlovsky, Helena Sujecka, Artur Beschastnyy
The film tells about a few days in the life of writer Sergei Dovlatov (Milan Marić) in 1971 Leningrad, on the eve of the emigration of his friend, the future Nobel laureate Joseph Brodsky (Artur Beschastny).
5
Khrustalyov, My Car! (1998)

Starring:
Yuriy Tsurilo, Nina Ruslanova, Mikhail Dementyev, Aleksandr Bashirov
On the first day of the cold spring of 1953 two events occur, not comparable in importance: fireman Fedya Aramyshev is arrested and "the greatest leader of all times and peoples" Joseph Stalin is found lying on the floor of his dacha.
6
Solomon & Gaenor (1999)

Starring:
Ioan Gruffudd, Nia Roberts, Sue Jones-Davies, William Thomas
In 1911, a young Orthodox Jew named Solomon Levinsky lives with his Yiddish-speaking family in the South Wales Valleys.

Starring:
Marta Kozlova, Lyubov Vorozhtsova, Vladimir Sapin, Aleksandr Vakhov
A little girl, Anna (Marta Kozlova), miraculously survived the execution of local Jews, after her mother covered her with her body.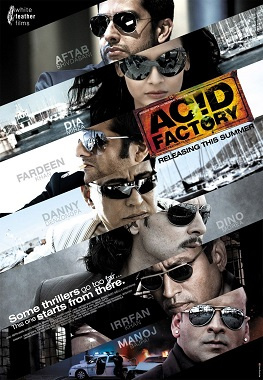 Starring:
Filipp Avdeev, Aleksandr Kuznetsov, Aleksandra Rebenok, Aleksey Agranovich
Sasha (Filipp Avdeev) and Petya (Aleksandr Kuznetsov) live the crazy life of young musicians in modern-day Moscow: loud parties, ups and downs, the wheel of unstable relationships with others and themselves.

Starring:
Vladislav Abashin, Andrey Smolyakov, Denis Shvedov, Ivan Yankovskiy
Genres:
Crime, Drama, Thriller
The owner of the Kalugin's factory informed the workers that he will be obliged to close it soon as it is not profitable.

Starring:
Helen Mirren, Sam Worthington, Tom Wilkinson, Ciarán Hinds
In 1997, Rachel is honoured by her daughter Sarah during a release party in Tel Aviv for Sarah's book based on the account Rachel, Stefan and David gave of the events in 1965.
11
The Transporter Refueled (2015)

Starring:
Ed Skrein, Loan Chabanol, Ray Stevenson, Lenn Kudrjawizki
Genres:
Action, Adventure, Thriller
Former special-operations mercenary Frank Martin is living a less perilous lifestyle than he had previously, transporting classified packages for questionable people.

Starring:
Aleksey Serebryakov, Daniel Olbrychski, Elena Koreneva, Polina Agureeva
The film tells about a lonely artist Mark, returning to Latvia to his own father after a long stay abroad.
13
Carry on Abroad (1972)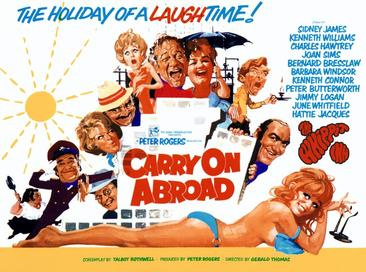 Starring:
Sidney James, Kenneth Williams, Charles Hawtrey, Joan Sims
The film opens with pub landlord and frequent holidaymaker Vic Flange (Sid James) openly flirting with the sassy saucepot widow Sadie Tompkins (Barbara Windsor) as his battleaxe wife, Cora (Joan Sims), looks on with disdain.