More Tv Shows Like Still 17 (2018 - 2018)
Tv shows like Still 17 (2018 - 2018).
15 items, 396 votes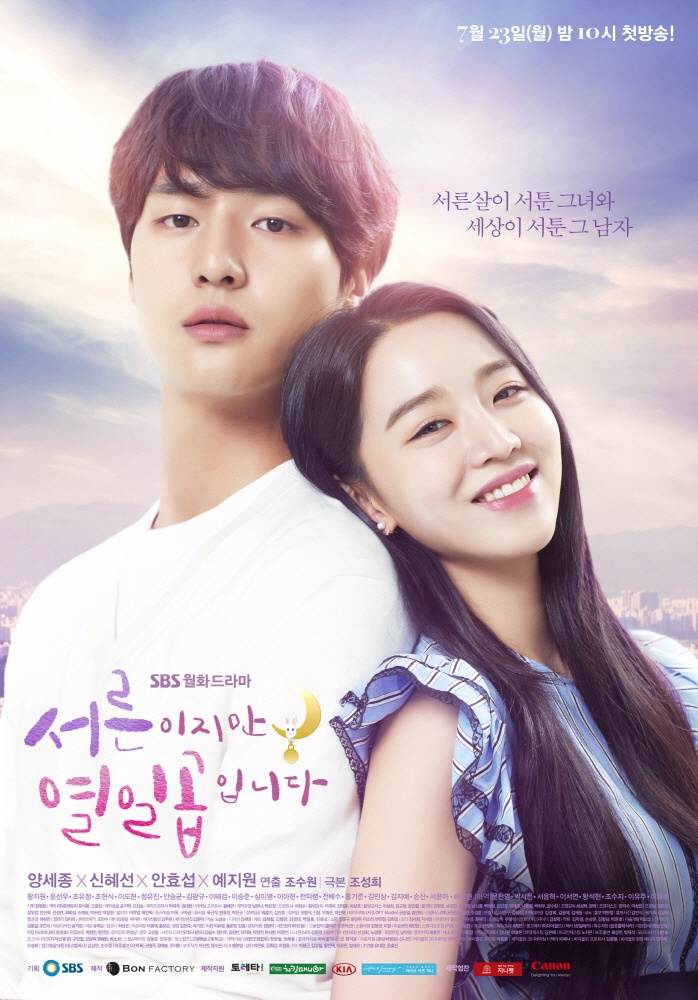 1
Romance Is a Bonus Book (2019 - 2019)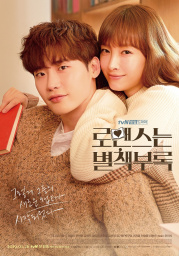 Starring:

Nayoung Lee, Jong-Suk Lee, Eu-Gene Jeong, Ha-Joon Wi

Cha Eun Ho is a successful and handsome writer who is also the youngest chief editor at a publishing company. He has a calm demeanor and remains reasonable at work.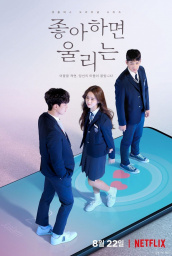 Starring:

So-Hyun Kim, Song Kang, Ga-ram Jung, Go Min-Si

Genres:

Comedy, Drama, Romance

In a world where an app alerts people if someone in the vicinity likes them, Kim Jojo experiences young love while coping with personal adversities.
3
To the Beautiful You (2012 - 2012)

Starring:

Minho Choi, Sulli Choi, Kwang-Hee Hwang, Ha-Neul Kang

A high school girl who's inspired by a gold-medal High Jumper devises a scheme to motivate him by attending his school.
4
To All the Boys: P.S. I Still Love You (2020)

Starring:

Lana Condor, Noah Centineo, Jordan Fisher, Anna Cathcart

Genres:

Comedy, Drama, Romance

Lara Jean Covey's (Lana Condor) high school sets up a volunteer program; while her boyfriend Peter Kavinsky (Noah Centineo) volunteers with his friends, Lara Jean goes to Belleview Retirement Home instead, where her older sister Margot (Janel Parrish) went.
5
Because This Is My First Life (2017 - 2017)

Starring:

So-Min Jung, Min-ki Lee, Esom, Byeong-eun Park

Genres:

Comedy, Drama, Romance

Nam Se Hee and Yoon Ji Ho are in their 30's. This Korean drama shows sexism, chauvinism and stereotypes. Also, it shows how society influences one's personal decisions.

Starring:

Akin Akinözü, Ebru Sahin, Gülçin Santircioglu, Serhat Tutumluer

In the center of the story is the fate of a young man named Miran, whose parents died through the fault of a man who became his mortal enemy.
7
Tune in for Love (2019)

Starring:

Go-eun Kim, Hae-In Jung, Hae-Joon Park, Gook-hee Kim

The setting is in the 1990s and reflects on the IMF crisis of 1997.

Starring:

Callum Turner, Grace Van Patten, Michal Vondel, Mike Birbiglia

Tramps is a 2016 American comedy film directed by Adam Leon and starring Callum Turner and Grace Van Patten.

Starring:

Emilia Schüle, Ken Duken, Svenja Jung, Anatole Taubman

Genres:

Comedy, Drama, Romance

A romantic drama set in 1961 that follows a young studio extra's ambitious efforts to reunite with the French girl he loves after being separated by the construction of the Berlin Wall.
10
My Little Monster (2018)

Starring:

Masaki Suda, Tao Tsuchiya, Yûki Furukawa, Minami Hamabe

Genres:

Comedy, Drama, Romance

My Little Monster focuses on the relationship between Shizuku Mizutani, who has absolutely no interests except in studying and her plans for the future, and a boy named Haru Yoshida, who sits next to Shizuku in class but rarely attends school.

Starring:

Issa Rae, Yvonne Orji, Jay Ellis, Natasha Rothwell

Unpacked stories of the black female experience from the perspective of two female protagonists, Issa and Molly who have been best friends with each other since their college days at Stanford.
12
Love and Sunshine (2019)

Starring:

Danica McKellar, Mark Deklin, Christine Chatelain, Peter Benson

A woman has been fostering a dog as she recovers from a broken heart. As the owner returns to claim the dog will sparks fly or will it just lead to another broken heart?.
13
Bad Date Chronicles (2017)

Starring:

Merritt Patterson, Justin Kelly, Lanie McAuley, Giles Panton

Leigh runs the website "Bad Date Chronicles," which allows people to anonymously post horrible date experiences.

Starring:

Yang Yang, Shuang Zheng, Denny Huang, Junfeng Niu

After getting dumped by her husband-in-game, Bei Wei Wei (Shuang Zheng) meets top player Xiao Nai (Yang Yang), alias Yixiao Naihe.

Starring:

Louis Garrel, Laetitia Casta, Lily-Rose Depp, Joseph Engel

Genres:

Comedy, Drama, Romance

A Faithful Man (French: L'Homme fidèle) is a 2018 French romantic comedy-drama film directed by Louis Garrel, from a screenplay by Garrel and Jean-Claude Carrière.