Most Similar Tv Shows to What's Wrong with Secretary Kim (2018 - 2018)
15 items, 396 votes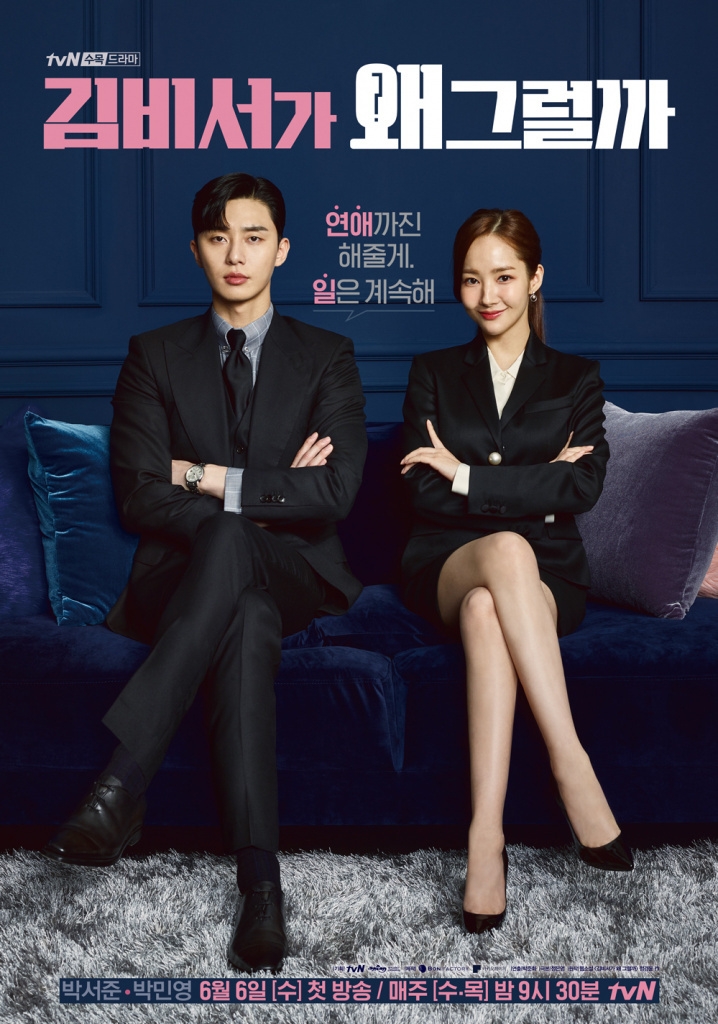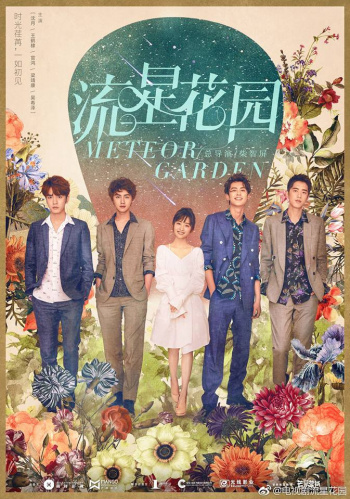 1
Meteor Garden (2018)
Starring:

Dylan Wang, Shen Yue, Caesar Wu, Darren Chen

Shan Cai is an 18-year-old girl from a family that's barely able to make ends meet.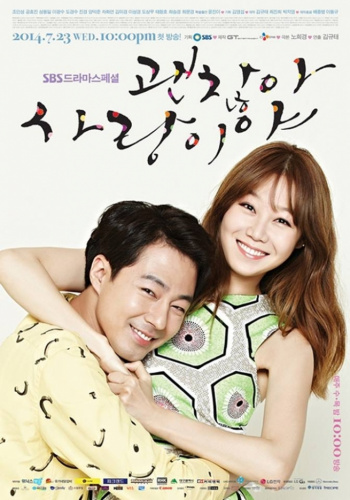 2
It's Okay, That's Love (2014 - 2014)
Starring:

Kyung-soo Do, In-Sung Jo, Hyo-Jin Kong, Ik-joon Yang

Genres:

Comedy, Drama, Romance

A love story between a psychiatrist named Ji Hae Soo and an author who had schizophrenia named Jang Jae Yeol.

3
Romance Is a Bonus Book (2019 - 2019)
Starring:

Nayoung Lee, Jong-Suk Lee, Eu-Gene Jeong, Ha-Joon Wi

Cha Eun Ho is a successful and handsome writer who is also the youngest chief editor at a publishing company. He has a calm demeanor and remains reasonable at work.

4
Crash Landing on You (2019 - 2020)
Starring:

Hyun Bin, Ye-jin Son, Ji-hye Seo, Jung-hyun Kim

The absolute top secret love story of a chaebol heiress who made an emergency landing in North Korea because of a paragliding accident and a North Korean special officer who falls in love with her and who is hiding and protecting her.

5
Modern Love (2019)
Starring:

Anne Hathaway, Tina Fey, Andy Garcia, Dev Patel

An unlikely friendship. A lost love resurfaced. A marriage at its turning point. A date that might not have been a date. An unconventional new family.

6
Erkenci Kus (2018 - 2019)
Starring:

Demet Özdemir, Can Yaman, Öznur Serçeler, Berat Yenilmez

Sanem is young girl who hadn't succeeded in landing a permanent job yet, and chooses to work at her father's grocery store in hopes to become a famous writer one day.

7
Love for Rent (2015 - 2017)
Starring:

Elçin Sangu, Baris Arduç, Salih Bademci, Nergis Kumbasar

Defne, a poor girl living with her grand mother, brother and sister is tangled in a deal to make the famous business man, Omer fall in love with her and marry her before it's too late.

8
Descendants of the Sun (2016 - 2016)
Starring:

Joong-Ki Song, Hye-Kyo Song, Goo Jin, Ji-won Kim

Genres:

Action, Comedy, Drama

A love story develops between Captain Yoo Shi Jin, from South Korean Special Forces and Doctor Kang Mo Yeon, who works as a Surgeon at Haesung Hospital in Seoul.

9
To the Beautiful You (2012 - 2012)
Starring:

Minho Choi, Sulli Choi, Kwang-Hee Hwang, Ha-Neul Kang

A high school girl who's inspired by a gold-medal High Jumper devises a scheme to motivate him by attending his school.

10
Still 17 (2018 - 2018)
Starring:

Hye-Sun Shin, Se-Jong Yang, Hyo-Seop Ahn, Ji-won Ye

Woo Seo Ri, a violin prodigy at 17 who was about to study in Germany, got into a bus accident and fell into a coma waking up 13 years later.

11
Can You Keep a Secret? (2019)
Starring:

Alexandra Daddario, Tyler Hoechlin, Laverne Cox, Kimiko Glenn

Emma Corrigan is a New York junior marketing representative at Panda, an organic food company, in Chicago for a sales meeting. The client declines her pitch.

12
Isi & Ossi (2020)
Starring:

Lisa Vicari, Darcy Rose Byrnes, Dennis Mojen, Susan Angelo

Isabelle "Isi" Voigt lives with her upper-class family in Heidelberg while Oscar "Ossi" Markowski lives with his single mother in a small flat in Mannheim.

13
Love Life (2020)
Starring:

Anna Kendrick, Zoe Chao, Peter Vack, Sasha Compère

Anna Kendrick stars in a fresh take on a romantic comedy anthology series about the journey from first love to lasting love, and how the people we're with along the way make us into who we are when we finally end up with someone forever.

14
Selfie (2014 - 2014)
Starring:

Karen Gillan, John Cho, Allyn Rachel, Da'Vine Joy Randolph

After being the subject of an embarrassing viral video, a self-involved 20-something enlists the help of a marketing expert to revamp her image in the real world.

15
The Accidental Husband (2008)
Starring:

Uma Thurman, Jeffrey Dean Morgan, Justina Machado, Colin Firth

Patrick Sullivan is looking forward to a life with Sophia, until she calls into the radio show hosted by famed love expert Dr. Emma Lloyd.