Movies You Would Like to Watch If You Like for Love or Money (2019)
Watch these movies if you like For Love or Money (2019).
15 items, 413 votes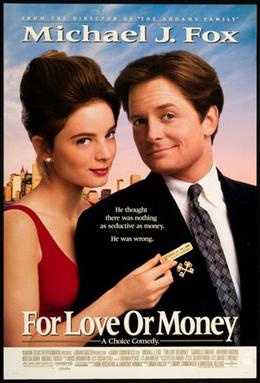 1
Everybody Loves Somebody (2017)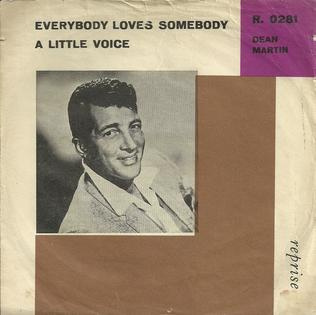 Starring:
Karla Souza, José María Yazpik, Ben O'Toole, Alejandro Camacho
A successful and single physician officially provides obstetrics and gynaecology service but also gives couples advice on happiness.
2
Happy Anniversary (2018)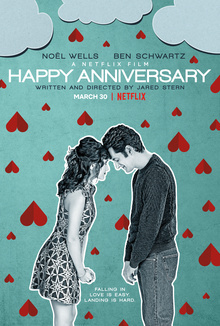 Starring:
Noël Wells, Ben Schwartz, Rahul Kohli, Joe Pantoliano
Happy Anniversary is a 2018 romance comedy film, written and directed by Jared Stern.
3
Literally, Right Before Aaron (2017)

Starring:
Lea Thompson, Cobie Smulders, Kristen Schaal, Justin Long
Adam and Allison were college sweethearts.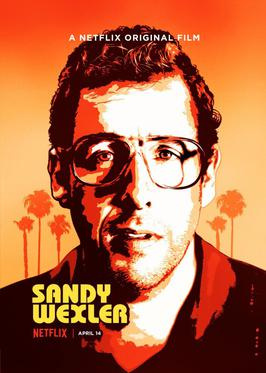 Starring:
Adam Sandler, Jennifer Hudson, Kevin James, Colin Quinn
In 1994, Sandy Wexler is a talent manager working in Los Angeles.

Starring:
Adam Sandler, Chris Rock, Steve Buscemi, Rachel Dratch
Sarah Lustig and Tyler Cortice are one week away from getting married.
6
Bad Date Chronicles (2017)

Starring:
Merritt Patterson, Justin Kelly, Lanie McAuley, Giles Panton
Leigh runs the website "Bad Date Chronicles," which allows people to anonymously post horrible date experiences.
7
Lord, Give Me Patience (2017)

Starring:
Jordi Sánchez, Rossy de Palma, Megan Montaner, Silvia Alonso
After the sudden death of his wife, Gregorio - a grumpy conservative Real Madrid fanatic - has to carry out her final wish: to spend a weekend with his children and their partners in Sanlúcar de Barrameda and throw her ashes into the Guadalquivir river.
8
A Taste of Romance (2012)

Starring:
Teri Polo, James Patrick Stuart, Alexander Bedria, Jack Conley
Genres:
Comedy, Drama, Family
Uptight French chef Sara Westbrook (Teri Polo) gets fired up when her upscale café, Chez Varenne, is suddenly overshadowed by a new restaurant moving in next door run by a group of rowdy firemen.

Starring:
Lisa Vicari, Darcy Rose Byrnes, Dennis Mojen, Susan Angelo
Isabelle "Isi" Voigt lives with her upper-class family in Heidelberg while Oscar "Ossi" Markowski lives with his single mother in a small flat in Mannheim.
10
A Novel Romance (2015)

Starring:
Amy Acker, Dylan Bruce, Camille Mitchell, Tammy Gillis
Genres:
Comedy, Family, Romance
After making a name for himself in the advertising world, Nate Shepard is fired for being out of touch with the times and technology.

Starring:
Jason Biggs, Janet Montgomery, Ashley Tisdale, Bria L. Murphy
Guy Carter is an award-winning graduate student of architecture. He's got a beautiful wife and a baby on the way.
12
The Divorce Party (2019)

Starring:
Katrina Bowden, Claire Holt, Tom Wright, Will Brittain
The Divorce Party is a 2019 American romantic comedy film directed by Hughes William Thompson and written by Mark Famiglietti and Lane Garrison.
13
Manhattan Romance (2014)

Starring:
Arnold C. Baker II, Jessie Barr, Tommy Burke, Louis Cancelmi
Genres:
Comedy, Drama, Romance
Danny, a commercial editor and documentary filmmaker attempts to finish his film, a study on relationship while navigating the relationships in his own life.
14
Carry on Abroad (1972)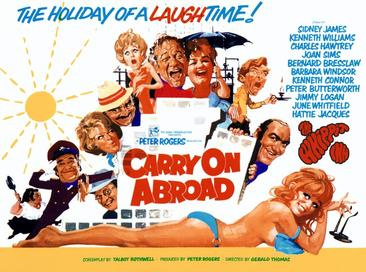 Starring:
Sidney James, Kenneth Williams, Charles Hawtrey, Joan Sims
The film opens with pub landlord and frequent holidaymaker Vic Flange (Sid James) openly flirting with the sassy saucepot widow Sadie Tompkins (Barbara Windsor) as his battleaxe wife, Cora (Joan Sims), looks on with disdain.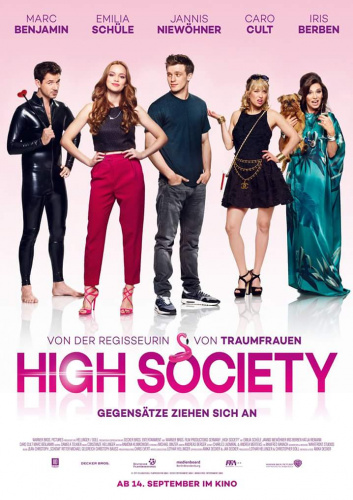 Starring:
Emilia Schüle, Jannis Niewöhner, Janina Uhse, Jannik Schümann
A wealthy socialite's daughter discovers she was switched at birth.