Movies to Watch If You Like the Trump Prophecy (2018)
Watch movies if you like The Trump Prophecy (2018).
13 items, 316 votes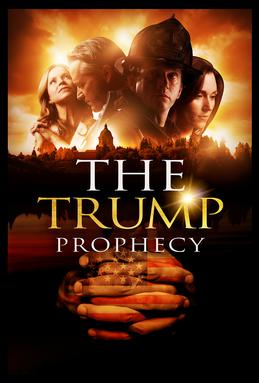 1
Faith of Our Fathers (2015)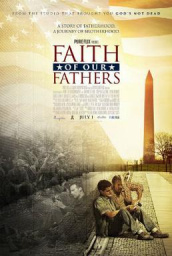 Starring:

David A.R. White, Kevin Downes, Stephen Baldwin, Candace Cameron Bure

Meek postal service worker John Paul George (Kevin Downes), named after three members of The Beatles, has never met his father, Stephen (Sean McGowan), because he died during the Vietnam War in 1969.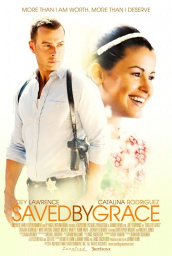 3
God's Not Dead 2 (2016)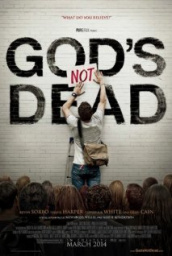 Starring:

Melissa Joan Hart, Jesse Metcalfe, David A.R. White, Hayley Orrantia

God's Not Dead 2 is a 2016 American Christian drama film, directed by Harold Cronk, and starring Melissa Joan Hart, Jesse Metcalfe, David A. R.
4
The Encounter: Paradise Lost (2012)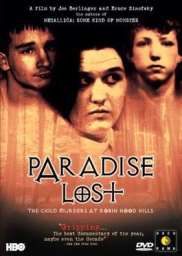 Starring:

David A.R. White, Bruce Marchiano, Gary Daniels, Robert Miano

Seven years after the world's most devastating tsunami in Thailand six strangers find themselves trapped in a beach side resort on the brink of an oncoming hurricane.
5
90 Minutes in Heaven (2015)

Starring:

Kate Bosworth, Hayden Christensen, Hudson Meek, Bobby Batson

90 Minutes in Heaven is a 2015 Christian drama film directed by Michael Polish and starring Hayden Christensen, Kate Bosworth, Dwight Yoakam, Michael W.
6
What Would Jesus Do? (2010)

Starring:

John Schneider, Maxine Bahns, Adam Gregory, Mark Arnold

A moving and thought provoking story about a group of Americans - a singer, a newspaper editor, a pastor & a real estate mogul who vow to walk "in the steps of Jesus.
7
God's Not Dead: A Light in Darkness (2018)

Starring:

Megan Alexander, Adeeja Rochele Anderson, Carrlyn Bathe, Lauren Taylor Berkman

After Rev. David Hill is released from prison (as seen in the previous film), controversy is sparked against Dave's St. James Church, which is on college campus grounds.
8
Let There Be Light (2017)

Starring:

Kevin Sorbo, Sam Sorbo, Daniel Roebuck, Donielle Artese

Let There Be Light is a 2017 American Christian drama directed by and starring Kevin Sorbo and written by Dan Gordon and Sam Sorbo.

Starring:

Mira Sorvino, Sean Astin, Alexa PenaVega, Ted McGinley

When a pastor is shaken to the core by the visible belief of a street-corner preacher, he and a lot of other people who are also struggling with their own problems come together and start to question what their religious beliefs really mean.

Starring:

Bruce Marchiano, Steve Borden, Jaci Velasquez, Jamie Nieto

The Encounter follows 5 strangers living in California: Nick, a former NFL player and owner of a chain of burger restaurants; Hank and Catherine, whose marriage is falling apart; Melissa, a Christian on the way to visit her boyfriend (who is an atheist), and Kayla, a hitchhiker escaping her horrible living conditions in Los Angeles.
11
The Case for Christ (2017)

Starring:

Erika Christensen, Faye Dunaway, Frankie Faison, Robert Forster

In 1980, Lee Strobel is an atheist journalist and investigative reporter for the Chicago Tribune.

Starring:

Travis Owens, Molly Ritter, Ben Price, Franklin Killian

Audacity means boldness.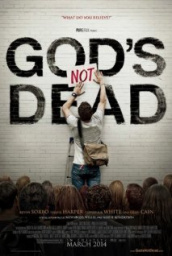 Starring:

Shane Harper, Kevin Sorbo, David A.R. White, Dean Cain

Josh Wheaton, a college student and Evangelical Christian, enrolls in a philosophy class taught by Professor Jeffrey Radisson, an atheist.