Movies Most Similar to the Christ Slayer (2019)
Movies like The Christ Slayer (2019).
15 items, 403 votes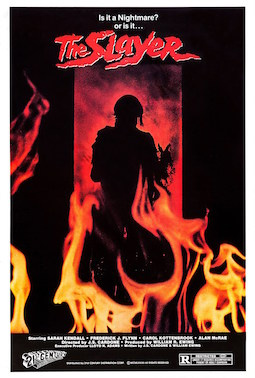 1
The Last Temptation of Christ (1988)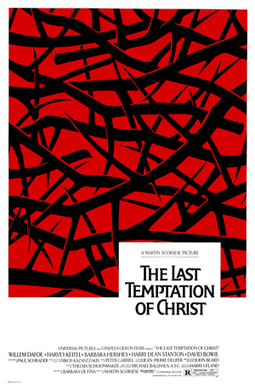 Starring:
Willem Dafoe, Harvey Keitel, Barbara Hershey, Paul Greco
The Last Temptation of Christ is a 1988 religious drama film directed by Martin Scorsese.
2
The Encounter: Paradise Lost (2012)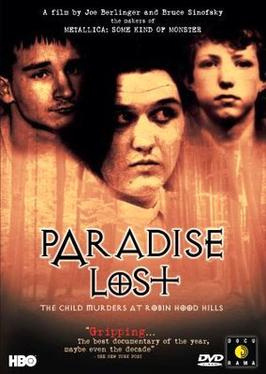 Starring:
David A.R. White, Bruce Marchiano, Gary Daniels, Robert Miano
Seven years after the world's most devastating tsunami in Thailand six strangers find themselves trapped in a beach side resort on the brink of an oncoming hurricane.
3
The Passion of the Christ (2004)

Starring:
Jim Caviezel, Monica Bellucci, Maia Morgenstern, Christo Jivkov
The Passion of the Christ is a 2004 American biblical drama film produced, co-written and directed by Mel Gibson and starring Jim Caviezel as Jesus of Nazareth, Maia Morgenstern as the Virgin Mary, and Monica Bellucci as Mary Magdalene.
4
Color of the Cross (2006)

Starring:
Jean-Claude La Marre, Johann John Jean, Adam Green, Jesse Holland
In what would later become the last 48 hours of his life, Jesus of Nazareth (Jean-Claude La Marre), a Black man, leads a group of 12 disciples to the biblical city of Arimathea to celebrate the Jewish holiday of Passover.
5
Mary, Mother of Jesus (1999)

Starring:
Christian Bale, Pernilla August, Melinda Kinnaman, David Threlfall
The film emphasizes Mary's importance in Jesus's life, suggesting that his parables were inspired by stories she told him in his childhood.

Starring:
Bruce Marchiano, Steve Borden, Jaci Velasquez, Jamie Nieto
The Encounter follows 5 strangers living in California: Nick, a former NFL player and owner of a chain of burger restaurants; Hank and Catherine, whose marriage is falling apart; Melissa, a Christian on the way to visit her boyfriend (who is an atheist), and Kayla, a hitchhiker escaping her horrible living conditions in Los Angeles.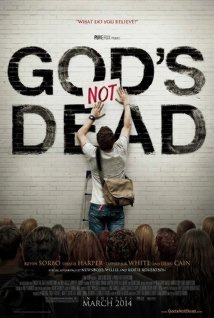 Starring:
Shane Harper, Kevin Sorbo, David A.R. White, Dean Cain
Josh Wheaton, a college student and Evangelical Christian, enrolls in a philosophy class taught by Professor Jeffrey Radisson, an atheist.

Starring:
Mira Sorvino, Sean Astin, Alexa PenaVega, Ted McGinley
When a pastor is shaken to the core by the visible belief of a street-corner preacher, he and a lot of other people who are also struggling with their own problems come together and start to question what their religious beliefs really mean.
9
The Young Messiah (2016)

Starring:
Adam Greaves-Neal, Vincent Walsh, Sara Lazzaro, Sean Bean
The Young Messiah is a 2016 American biblical drama film directed by Cyrus Nowrasteh and co-written by Betsy Giffen Nowrasteh and Nowrasteh, based on the novel Christ the Lord: Out of Egypt by Anne Rice.

11
Faith of Our Fathers (2015)

Starring:
David A.R. White, Kevin Downes, Stephen Baldwin, Candace Cameron Bure
Meek postal service worker John Paul George (Kevin Downes), named after three members of The Beatles, has never met his father, Stephen (Sean McGowan), because he died during the Vietnam War in 1969.
12
God's Not Dead 2 (2016)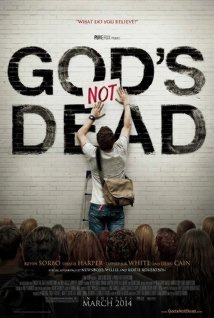 Starring:
Melissa Joan Hart, Jesse Metcalfe, David A.R. White, Hayley Orrantia
God's Not Dead 2 is a 2016 American Christian drama film, directed by Harold Cronk, and starring Melissa Joan Hart, Jesse Metcalfe, David A. R.
13
Eye of the Storm (1991)

Starring:
Adrian Arnold, Lara Flynn Boyle, Bruce Gray, Bradley Gregg
Genres:
Romance, Thriller
At a highway gas station/motel where they live, two young brothers witness their parents murder. The younger brother is blinded in the same incident.

Starring:
Priscilla C. Shirer, T.C. Stallings, Karen Abercrombie, Beth Moore
Pharmaceutical salesman Tony (T. C.
15
Carry on Abroad (1972)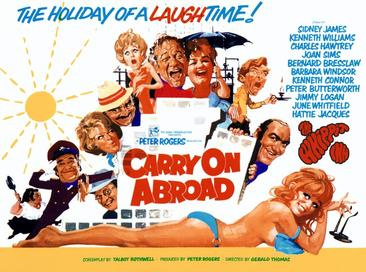 Starring:
Sidney James, Kenneth Williams, Charles Hawtrey, Joan Sims
The film opens with pub landlord and frequent holidaymaker Vic Flange (Sid James) openly flirting with the sassy saucepot widow Sadie Tompkins (Barbara Windsor) as his battleaxe wife, Cora (Joan Sims), looks on with disdain.