Movies to Watch If You Like A Walk in the Spring Rain (1970)
Movies similar to A Walk in the Spring Rain (1970).
17 items, 491 votes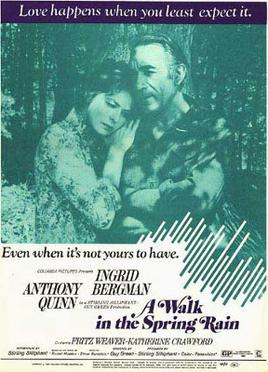 1
Twice in a Lifetime (1985)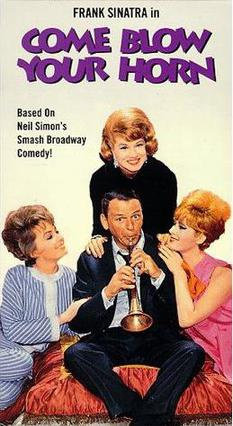 Starring:
Gene Hackman, Ann-Margret, Ellen Burstyn, Amy Madigan
Harry Mackenzie works in a factory by day, and comes home to comfortable marriage at night, but it lacks excitement and passion.
2
Nights in Rodanthe (2008)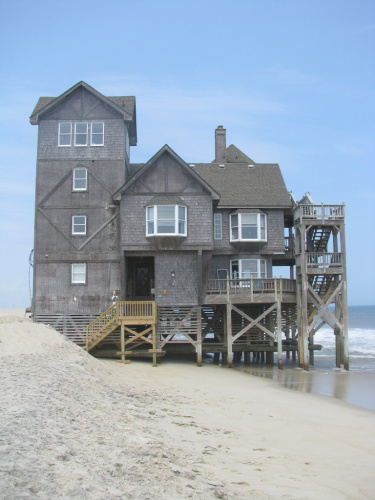 Starring:
Diane Lane, Richard Gere, Christopher Meloni, Viola Davis
Adrienne Willis (Diane Lane) is in the process of getting a divorce from her husband Jack (Christopher Meloni) after he left her for another woman.
3
The Roman Spring of Mrs. Stone (2003)

Starring:
Helen Mirren, Olivier Martinez, Anne Bancroft, Rodrigo Santoro
The film follows the odyssey of Karen Stone, an actress who loses her husband to a heart attack.
4
Falling in Love Again (1980)

Starring:
Elliott Gould, Susannah York, Michelle Pfeiffer, Kaye Ballard
Harry Lewis grew up in the Bronx, New York with grand ambitions. He married the most beautiful girl in school, Sue, and planned to become an architect.

Starring:
Liam Neeson, Patricia Arquette, Gil Rood, Tate Donovan
Reverend Smith has arrived in Starkfield from Boston. He notices that Ethan Frome is isolated. Smith encourages his parishioners to be charitable.
6
A Walk in the Clouds (1995)

Starring:
Keanu Reeves, Aitana Sánchez-Gijón, Anthony Quinn, Giancarlo Giannini
In 1945, after World War II, United States Army Sgt.

Starring:
Mary-Louise Parker, Peter Gallagher, Bebe Neuwirth, Philip Bosco
Cate DeAngelo is engaged. Her sister introduces her to the lawyer Harry, who shows her how to relax and enjoy life. Cate falls in love with Harry, whom she marries.

Starring:
David Suchet, Lisa Harrow, Arnold Barkus, Jared Harris
Sunday is a 1997 independent film directed by Jonathan Nossiter.
9
Once Is Not Enough (1975)

Starring:
Kirk Douglas, Alexis Smith, David Janssen, George Hamilton
January Wayne, the sheltered, much-loved daughter of a formerly successful Hollywood producer, goes home to New York after a lengthy stint in a Swiss hospital.
10
A Perfect Stranger (1994)

Starring:
Robert Urich, Stacy Haiduk, Darren McGavin, Susan Sullivan
Robert Urich is a lawyer who's fallen in love with a woman who's married to a dying millionaire and the whole story results in a love triangle.

Starring:
Ursula Werner, Horst Rehberg, Horst Westphal, Steffi Kühnert
Cloud 9 (German: Wolke Neun) is a 2008 German drama film directed by Andreas Dresen and starring Ursula Werner, Horst Rehberg, and Horst Westphal.
12
Alexander the Last (2009)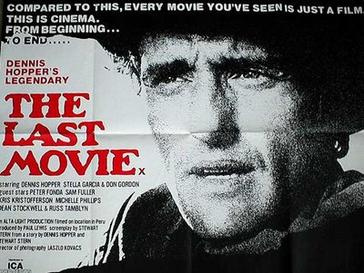 Starring:
Jess Weixler, Justin Rice, Barlow Jacobs, Amy Seimetz
Alexander the Last is a 2009 American drama film directed by Joe Swanberg and starring Jess Weixler, Justin Rice, Barlow Jacobs, and Amy Seimetz.
13
A Village Affair (1995)

Starring:
Sophie Ward, Kerry Fox, Nathaniel Parker, Jeremy Northam
Alice and Martin Jordan arrive with their three children to live in the quiet English village of Pitcombe, and all seems to be well at first.

Starring:
Virginia Madsen, Lainie Kazan, Jason Momoa, Kieu Chinh
Tempted is a 2001 Australian-French-American thriller film written and directed by Bill Bennett and starring Peter Facinelli, Burt Reynolds and Saffron Burrows.
15
Their Eyes Were Watching God (2005)

Starring:
Halle Berry, Ruben Santiago-Hudson, Mel Winkler, Michael Ealy
Their Eyes Were Watching God is an American Broadcasting Company television film that aired on March 6, 2005.
16
Disappearing Acts (2000)

Starring:
Sanaa Lathan, Wesley Snipes, Michael Imperioli, Laz Alonso
Zora Banks (Sanaa Lathan) moves from Manhattan to her newly renovated brownstone in Brooklyn.
17
The Mermaid Chair (2006)

Starring:
Kim Basinger, Alex Carter, Bruce Greenwood, Roberta Maxwell
The Mermaid Chair is a 2006 television film adapted from the book written by Sue Monk Kidd.