Movies You Would Like to Watch If You Like Gargoyles (1972)
Watch these movies if you like Gargoyles (1972).
17 items, 462 votes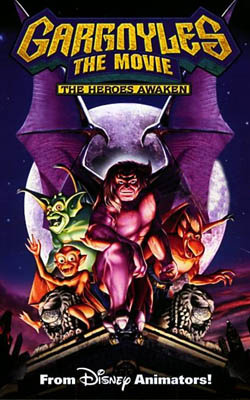 1
The Mummy Resurrected (2014)
Starring:
Lauren Bronleewe, Elizabeth Friedman, Bailey Gaddis, Iyad Hajjaj
A team of archaeologists discover an ancient mummy, unleashing a deadly curse from its eternal tomb.
Starring:
Amy Smart, Dennis Chan, Tim Chiou
Melissa and her Chinese-American husband Yul are spending their honeymoon in China.
3
LD 50 Lethal Dose (2003)

Starring:
Katharine Towne, Mel B, Tom Hardy, Ross McCall
Animal activists Helen, Matt, Louise, and Gary break into an animal research facility, when Gary (McCall) gets caught in a bear trap.
4
Day of the Mummy (2014)

Starring:
Danny Glover, William McNamara, Philip Marlatt, Anthony Fanelli
In hope of getting his hands on the famed diamond known as the Codix Stone, Jack Wells joins a group of archaeologists out to explore a newly discovered tomb in Egypt, that of the cursed king Neferu.
5
Hellraiser: Revelations (2011)

Starring:
Steven Brand, Nick Eversman, Tracey Fairaway, Sebastien Roberts
Steven Craven and Nico Bradley run away from home and travel to Mexico where they film themselves engaging in several days' worth of drunken partying before disappearing.
6
Night of the Demon (1983)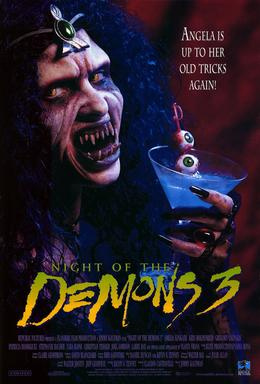 Starring:
Michael Cutt, Joy Allen, Bob Collins, Jody Lazarus
Bill Nugent, an anthropology professor, is approached by Carla Thomas, a young woman whose father was murdered in the woods in Northern California.
7
Satan's Playground (2006)

Starring:
Felissa Rose, Salvatore Paul Piro, Danny Lopes, Ellen Sandweiss
Donna (Felissa Rose) and Frank (Salvatore Paul Piro) Bruno have decided to take a trip into the Pine Barrens with their autistic son Sean (Danny Lopes), new mother Paula (Ellen Sandweiss), and her baby Anthony (Marco Rose).
8
Bells of Innocence (2003)

Jux Jonas (Mike Norris) is a man whose faith in God hangs by a thread.

Starring:
Emmanuel Xuereb, Jack Chancer, Peter Tregloan, Michael Fitzpatrick
Grim may refer to:.

Starring:
Cerina Vincent, Dominic Zamprogna, Greg Kean, Eric Schweig
In a remote national forest, five archaeology students discover a cave associated with an ancient Native American legend.
11
The Unnamable II: the Statement of Randolph Carter (1992)

Starring:
Mark Kinsey Stephenson, Charles Klausmeyer, Maria Ford, John Rhys-Davies
The film opens outside the Winthrop house from the first film, only this time it is swarming with police officers and medical technicians.

Starring:
Nick Mancuso, David Warner, Kathryn Harrold, Stephen Macht
Youngman Duran, a deputy on a Hopi Indian reservation in New Mexico, investigates a series of mysterious cattle mutilations.

Starring:
Fritz Weaver, Gretchen Corbett, Jon Korkes, Norman Lloyd
While being transported via train to a carnival, a large king cobra escapes from its cage and kills two railroad workers.

Starring:
Sam Chew Jr., Elisabeth Chauvet, Dan Priest, Ronald Gold
When two young boys are savagely attacked and killed by a legion of rattlesnakes in a small California desert town, the local sheriff (Tony Ballen) calls upon herpetologist Dr.

Starring:
Jennifer Lee Wiggins, Ocean Marciano, Chris Facey, Vaz Andreas
Inmates and guards alike become trapped in a maximum security prison when they fall prey to a demonic beast that feeds on human flesh.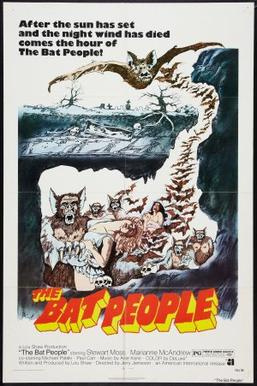 Starring:
Stewart Moss, Marianne McAndrew, Michael Pataki, Paul Carr
Dr. John Beck, recently married, decides to take his wife, Cathy, spelunking in Carlsbad Caverns for their honeymoon.
17
The Velvet Vampire (1971)

Starring:
Michael Blodgett, Sherry E. DeBoer, Celeste Yarnall, Gene Shane
The Velvet Vampire, also known as Cemetery Girls, is a 1971 American vampire film directed by Stephanie Rothman and starring Celeste Yarnall, Michael Blodgett and Sherry Miles.