Movies Most Similar to Werewolves on Wheels (1971)
Watch these movies if you like Werewolves on Wheels (1971).
18 items, 504 votes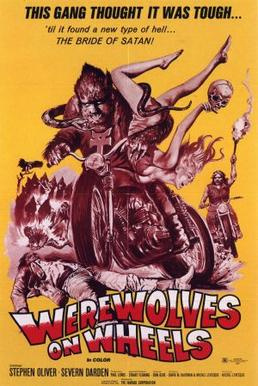 1
Jolly Roger: Massacre at Cutter's Cove (2005)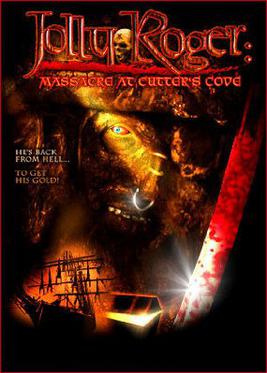 Starring:
Rhett Giles, Tom Nagel, Kristina Korn, Thomas Downey
The infamous pirate Roger Laforge, better known as Jolly Roger, comes back from the dead and kills descendants of his crew who mutinied against him 300 years earlier.
2
The Violent Kind (2010)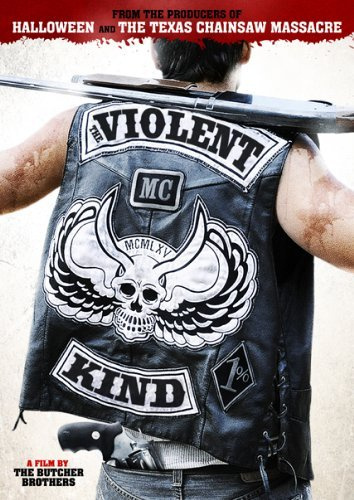 Starring:
Cory Knauf, Taylor Cole, Bret Roberts, Christina McDowell
Cody, Q, and Elroy are second-generation bikers and drug dealers who plan to visit Cody's family at a remote cabin for his mother's birthday party; Shade, Q's girlfriend and Cody's cousin, joins them.

Starring:
Fritz Weaver, Gretchen Corbett, Jon Korkes, Norman Lloyd
While being transported via train to a carnival, a large king cobra escapes from its cage and kills two railroad workers.

Starring:
Jamie Martz, Michael Amos, Scott McCann, Jessi Keenan
While visiting a traveling carnival full of human freaks, high school students nearly join as permanent members.

Starring:
Sarah Hyland, Steven Krueger, Justin Chon, Clara Mamet
The film begins with a scared female making her way through a dark labyrinth of pentagram covered walls, hearing voices, trembling with fear. A figure runs past her.
6
The Beast of Bray Road (2005)

Starring:
Jeff Denton, Thomas Downey, Sarah Lieving, Joel Ezra Hebner
The Beast of Bray Road (or the Bray Road Beast) is a creature reported in 1936 and the 1990s on a rural road outside of Elkhorn, Wisconsin, US.

Starring:
Joshua Nelson, Elizabeth Cooke, Velocity Chyaldd, Raine Brown
Aunt Rose is a 2005 horror film directed by James Adam Tucker and starring Raine Brown, Kevin T. Collins, and Marty Gargle.
8
The Velvet Vampire (1971)

Starring:
Michael Blodgett, Sherry E. DeBoer, Celeste Yarnall, Gene Shane
The Velvet Vampire, also known as Cemetery Girls, is a 1971 American vampire film directed by Stephanie Rothman and starring Celeste Yarnall, Michael Blodgett and Sherry Miles.

Starring:
Jennifer Lee Wiggins, Ocean Marciano, Chris Facey, Vaz Andreas
Inmates and guards alike become trapped in a maximum security prison when they fall prey to a demonic beast that feeds on human flesh.

Starring:
Kreskin, Lizzy Mahon, Danny Lopes, Vincent Lamberti
A gang of teens escape a drug rehabilitation hospital after committing murder and grand theft auto, led by a man named Luck (Danny Lopes).

Starring:
Cameron Mitchell, Marc Lawrence, Faith Clift, Richard Moll
Cataclysm is derived from the Greek κατά kata, "down, against" and κλύζω klyzō, "wash over, surge. " It may refer to:.

Starring:
Lucien Eisenach, Jeff Samford, Eric Spudic, Debbie Rochon
Dead Clowns revolves around ordinary people in a small town in Florida.
13
I Drink Your Blood (1970)

Horace Bones, the leader of a Manson-like cult of hippies, conducts a Satanic ritual in the woods.

Starring:
Isa Jank, Linden Ashby, Debra Feuer, Helen Martin
An evil spirit assumes the disguise of a beautiful young woman, so it can seduce and kill men.

Starring:
Joan Collins, Eileen Atkins, Ralph Bates, Donald Pleasence
Lucy (Collins) is working as a dancer in a sleazy strip joint. Her stage act includes a routine with a dwarf named Hercules (George Claydon).
16
Carry on Abroad (1972)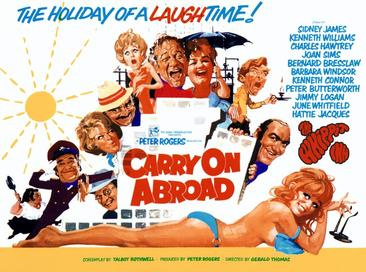 Starring:
Sidney James, Kenneth Williams, Charles Hawtrey, Joan Sims
The film opens with pub landlord and frequent holidaymaker Vic Flange (Sid James) openly flirting with the sassy saucepot widow Sadie Tompkins (Barbara Windsor) as his battleaxe wife, Cora (Joan Sims), looks on with disdain.

Starring:
Joan Severance, Alison Brie, Kane Hodder, Denise Crosby
Born may refer to:.

Starring:
Claudio Brook, David Silva, Tina Romero, Susana Kamini
In 1850, Lucy Westenra gives birth to a daughter, Alucarda, in a derelict colonial palace in the woods.