Movies to Watch If You Like Relaxer (2018)
Movies similar to Relaxer (2018).
18 items, 506 votes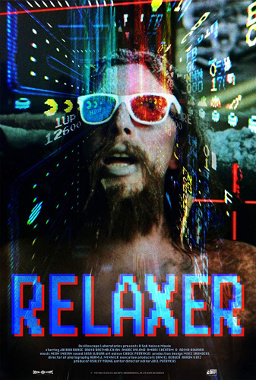 1
Gingerdead Man 2: Passion of the Crust (2008)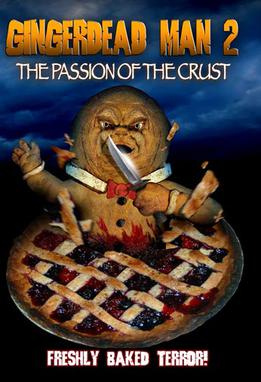 Starring:
Michelle Bauer, Pieter Christian Colson, Michael Deak, Bruce Dent
Genres:
Comedy, Fantasy, Horror
Kelvin Cheatum (K-von Moezzi) is trying to save his father's studio from bankruptcy by producing worthy heirs to his father's slate of classic low-budget cult films.
2
Gingerdead Man Vs. Evil Bong (2013)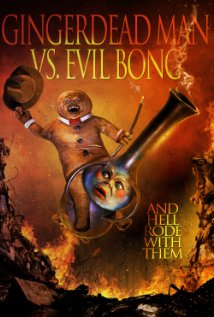 Starring:
Jared Kusnitz, Gabrielle Lynn, Kristyn Green, Anna Alicia Brock
Genres:
Comedy, Fantasy, Horror
Los Angeles 1911: Cyril, an abusive father finds his daughter Sophia, playing in a room she's not supposed to be in.

Starring:
Karen Black, Gregory Blair, Ciarra Carter, Patrick Holder
Genres:
Comedy, Fantasy, Horror
Ooga Booga is an online multiplayer video game for the Dreamcast, focusing on the combat of "Kahunas" using thrown shrunken heads, riding animals, staffs, or using spells.
5
The Mummy Resurrected (2014)

Starring:
Lauren Bronleewe, Elizabeth Friedman, Bailey Gaddis, Iyad Hajjaj
A team of archaeologists discover an ancient mummy, unleashing a deadly curse from its eternal tomb.

Starring:
Brennan Elliott, Michael Bailey Smith, Brad Dourif, Lance Henriksen
Genres:
Action, Comedy, Horror
A notorious Middle Eastern terrorist (Dourif) is plotting a major attack on the U. S.

Starring:
Joshua Burge, Joel Potrykus, Teri Ann Nelson, Jason Roth
Genres:
Comedy, Drama, Horror
The film follows angry mortgage temp Marty as he cooks up small scams against the hated corporate world he's stuck in.

Starring:
Adam Johnson, Maclain Nelson, Renny Grames, Barta Heiner
Genres:
Action, Comedy, Fantasy
Faced with extinction, two park rangers are forced to defend the national park against hordes of rampaging orcs.
9
Gingerdead Man 3: Saturday Night Cleaver (2011)

Starring:
Jacqui Holland, Carrie Lazar, Mike C. Manning, Robin Sydney
Genres:
Comedy, Fantasy, Horror
At the Scientific Research Institute for the Study of Homicidal Baked Goods, The Gingerdead Man is visited by Clarissa Darling, an FBI agent, who attempts to kill the Gingerdead Man because he possesses the soul of her brother Toothless McHomeless of who was driven to suicide after taking a bite of the Gingerdead Man.
10
The Dead Matter (2010)

Starring:
Andrew Divoff, Jason Carter, Tom Savini, Sean Serino
Tells the story of a vampire relic with occult powers that falls into the hands of a grief-stricken young woman who will do anything to contact her dead brother.

Starring:
Gaelan Connell, Connor Del Rio, Jessie T. Usher, Aimee Carrero
Genres:
Adventure, Comedy, Family
Four very different high school teenagers battle trolls, ghouls and a dark leader of them named Maldark in a video game that goes haywire and releases the battle into the real world.
12
A Haunted House (2013)

Starring:
Marlon Wayans, Essence Atkins, Marlene Forte, David Koechner
Genres:
Comedy, Fantasy, Horror
In August 2012, a young couple, Malcolm and Kisha, move in together.

Starring:
Eric Peter-Kaiser, Tim Colceri, Sandra Eloani, Noel Gugliemi
Evilution is a blend of evil and evolution.

Starring:
John Rhys-Davies, Kerry Fox, Tamer Hassan, Amber Sainsbury
Genres:
Fantasy, Horror, Thriller
A group of tourists: Chris, a wealthy American; Tate, Chris's temperamental fiancé; Kathy, an ex-nurse haunted by recurring nightmares of a young girl who died in her care; her boyfriend Zane; Big Dave, the owner and captain of a luxurious yacht; and his wife Suze set sail on a leisure trip to Fiji.

Starring:
Warwick Davis, Charlie Heath, Shevonne Durkin, Sandy Baron
Genres:
Comedy, Fantasy, Horror
1,000 years ago in Ireland, an evil Leprechaun celebrates his 1,000th birthday on St. Patrick's Day.

Starring:
Mark Dacascos, Yancy Butler, Rhett Giles, Christy Carlson Romano
Following an attack, ruthless businessman Russel Bayne shapeshifts into a werewolf and seeks help from Alex Layton, an occult shop owner.

Starring:
Dominic Rains, Ray Park, William Atherton, Faran Tahir
Genres:
Fantasy, Horror, Thriller
Jinn is a 2014 American action-horror-thriller film written and directed by Ajmal Zaheer Ahmad, starring Dominic Rains, Ray Park, William Atherton, Faran Tahir and Serinda Swan.
18
Jolly Roger: Massacre at Cutter's Cove (2005)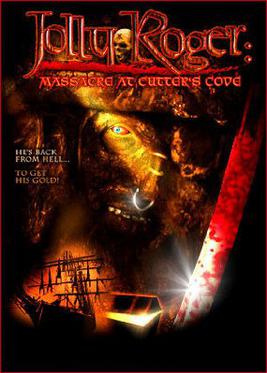 Starring:
Rhett Giles, Tom Nagel, Kristina Korn, Thomas Downey
The infamous pirate Roger Laforge, better known as Jolly Roger, comes back from the dead and kills descendants of his crew who mutinied against him 300 years earlier.