Movies You Should Watch If You Like Night of the Devils (1972)
Movies to watch if you like Night of the Devils (1972).
14 items, 374 votes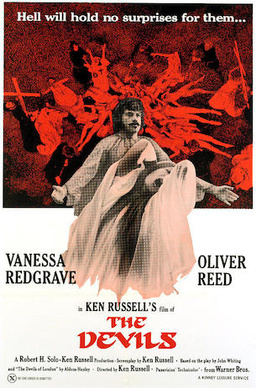 1
Hansel Vs. Gretel (2015)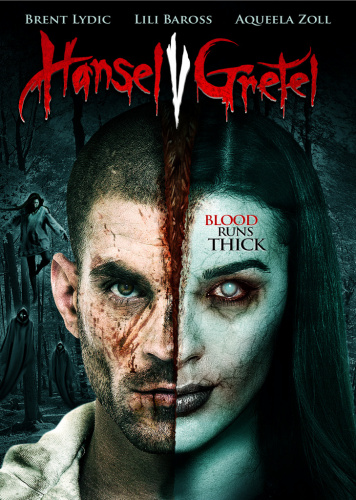 Starring:
Brent Lydic, Lili Baross, Aqueela Zoll, Jhey Castles
Several years after the events of the first film, a Candlewood local, Mason, stops by Gretel's pie shop & bakery shortly after close one night, but is killed by a hooded figure.
2
Night of the Living Dead 3D (2006)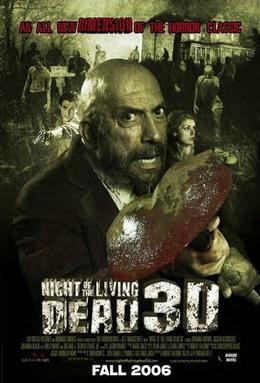 Starring:
Brianna Brown, Joshua DesRoches, Sid Haig, Greg Travis
In this latest interpretation, the characters Barb and her brother Johnny arrive late for their aunt's funeral and find the cemetery overrun with zombies.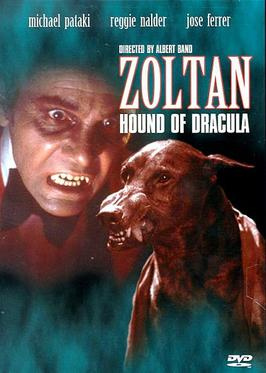 Starring:
José Ferrer, Michael Pataki, Jan Shutan, Libby Chase
The Romanian army accidentally blasts open a subterranean crypt, and the army captain, fearing looters and criminals, stations a guard near the site.
4
The Mummy Resurrected (2014)

Starring:
Lauren Bronleewe, Elizabeth Friedman, Bailey Gaddis, Iyad Hajjaj
A team of archaeologists discover an ancient mummy, unleashing a deadly curse from its eternal tomb.

Starring:
Andrew Divoff, Jason Carter, Tom Savini, Sean Serino
Tells the story of a vampire relic with occult powers that falls into the hands of a grief-stricken young woman who will do anything to contact her dead brother.
6
The Valdemar Legacy II: the Forbidden Shadow (2010)

Starring:
Daniele Liotti, Óscar Jaenada, Laia Marull, Silvia Abascal
Second part of the Valdemar saga. Ana and Eduardo are sent to assist in the investigation of the disappearance of Luisa. In the middle of the road they find Luisa escaping.
7
The Werewolf Versus the Vampire Woman (1971)

Starring:
Paul Naschy, Gaby Fuchs, Barbara Capell, Andrés Resino
La Noche de Walpurgis (Walpurgis Night, released in the United States as The Werewolf vs.

Starring:
Marianne Morris, Anulka Dziubinska, Murray Brown, Brian Deacon
Two beautiful women, Fran (Marianne Morris) and Miriam (Anulka Dziubinska) roam the English countryside.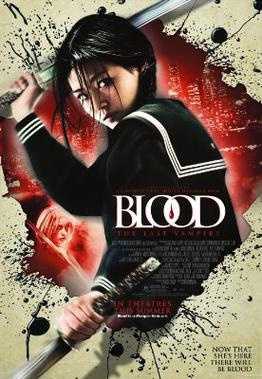 Starring:
Jean-Loup Philippe, Annie Belle, Natalie Perrey, Martine Grimaud
Lèvres de Sang (English: Lips of Blood) is a 1975 French horror film directed by Jean Rollin.
10
Scars of Dracula (1970)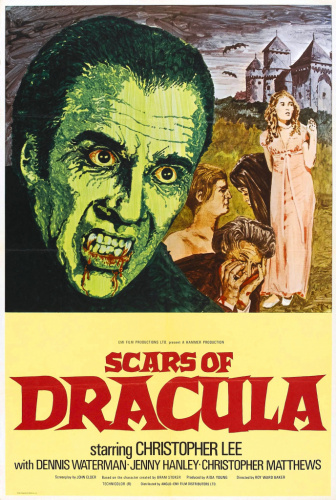 Starring:
Christopher Lee, Dennis Waterman, Jenny Hanley, Christopher Matthews
Scars of Dracula is a 1970 British horror film directed by Roy Ward Baker for Hammer Films.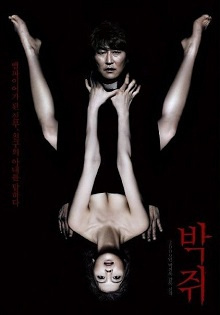 Starring:
Matt Keeslar, Clare Kramer, Jeremy Sisto, Serena Scott Thomas
Recovering drug addicts Maxx (Matt Keeslar) and Lisa (Clare Kramer) are persuaded by vampire clan leader Darius (Jeremy Sisto) to give up their humanity and join him as vampires.
12
The Nude Vampire (1970)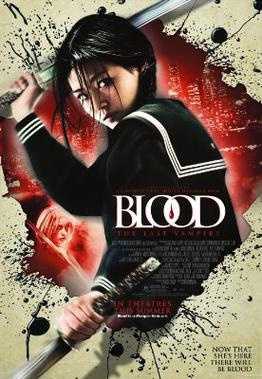 Starring:
Caroline Cartier, Olivier Rollin, Maurice Lemaître, Bernard Musson
In a strange laboratory three men in weird masks take the blood of a naked young woman in a hood.
13
Days of Darkness (2007)

Starring:
Tom Eplin, Sabrina Gennarino, Travis Brorsen, Roshelle Baier
After a comet passes near the earth, most of the population becomes cannibalistic zombies.

Twenty-two years prior to the novel's events, twelve year-old Adam and his two best friends failed to come home after playing in the familiar woods bordering their Irish housing estate.