Most Similar Movies to Tribes (1970)
Watch these movies if you like Tribes (1970).
12 items, 313 votes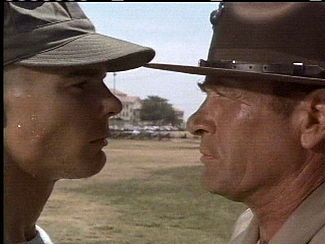 1
Heartbreak Ridge (1986)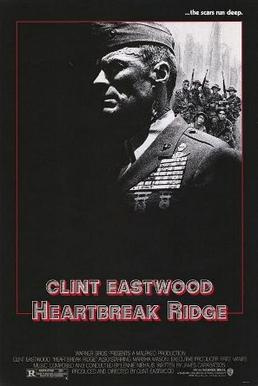 Starring:
Clint Eastwood, Marsha Mason, Everett McGill, Moses Gunn
Gunnery Sergeant Thomas Highway is nearing mandatory retirement from the Marine Corps.
2
Full Metal Jacket (1987)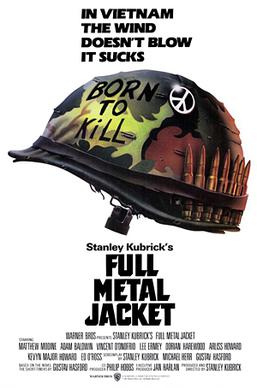 Starring:
Matthew Modine, R. Lee Ermey, Vincent D'Onofrio, Adam Baldwin
During the United States' involvement in the Vietnam War, a group of recruits arrive at Parris Island.
3
Buster and Billie (1974)

Starring:
Jan-Michael Vincent, Joan Goodfellow, Pamela Sue Martin, Clifton James
In a small Georgia town in 1948, Buster Lane (Jan-Michael Vincent) is a handsome, popular high-school senior, who is engaged to be married to his pretty, popular high-school sweetheart Margie Hooks (Pamela Sue Martin).

Starring:
Kevin Bacon, Tom Aldredge, Nicholas Art, Blanche Baker
The film opens on a black screen, with white letters describing the date and place, as we hear radio chatter about a "suspicious vehicle" followed by the sound of an explosion and gunfire.

Starring:
Cristina Raines, Cliff De Young, Meg Foster, Brenda Vaccaro
Young pregnant divorcee Kate (Cristina Raines) falls in love with struggling musician Sam Hayden (Cliff DeYoung), and they become a couple, eventually getting married.
6
Baby Blue Marine (1976)

Starring:
Jan-Michael Vincent, Glynnis O'Connor, Katherine Helmond, Dana Elcar
Marion "Hedge" Hedgepeth, a Marine recruit during World War II, washes out in recruit training in San Diego.
7
Maybe I'll Come Home in the Spring (1971)

Starring:
Sally Field, Eleanor Parker, Lane Bradbury, David Carradine
Sally Field stars as Denise "Dennie" Miller, a young woman who returns to her parents' suburban home after a year of living with hippies.

Starring:
Dyan Cannon, Robert Blake, Quinn K. Redeker, Michael Lerner
Genres:
Comedy, Drama, Romance
Dyan Cannon plays Madie Levrington, a wealthy woman who is also neurotic.

Starring:
Jan-Michael Vincent, Theresa Saldana, Danny Aiello, Rudy Ramos
Genres:
Action, Crime, Drama
The film follows a suspended young seaman (Jan-Michael Vincent) who takes up temporary housing in a neighborhood overrun by a gang while waiting for his next orders to ship out.

Starring:
Damon Wayans, Michael Ironside, Bam Bam Bigelow, Joseph Blaire
Genres:
Adventure, Comedy, Family
U. S.
11
Carry on Abroad (1972)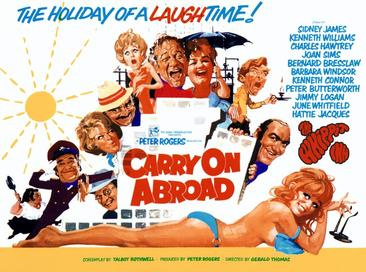 Starring:
Sidney James, Kenneth Williams, Charles Hawtrey, Joan Sims
The film opens with pub landlord and frequent holidaymaker Vic Flange (Sid James) openly flirting with the sassy saucepot widow Sadie Tompkins (Barbara Windsor) as his battleaxe wife, Cora (Joan Sims), looks on with disdain.

Starring:
James Earl Jones, Martin Balsam, Burgess Meredith, Lew Ayres
President Fenton and the Speaker of the United States House of Representatives are killed at a summit in Frankfurt, West Germany when the palace hosting the legation collapses.