Movies Similar to Acid (2018)
Movies similar to Acid (2018).
9 items, 212 votes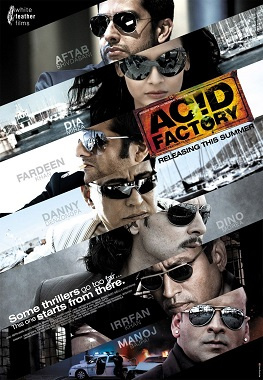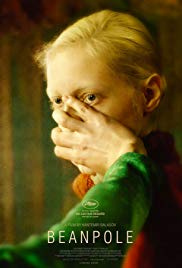 Starring:
Viktoria Miroshnichenko, Vasilisa Perelygina, Andrey Bykov, Igor Shirokov
The film begins in Leningrad shortly after the conclusion of the Second World War and focuses on two women, Iya Sergueeva, a tall blonde woman nicknamed "Beanpole" (Дылда)(played by Viktoria Miroshnichenko) and Masha (played by Vasilisa Perelygina).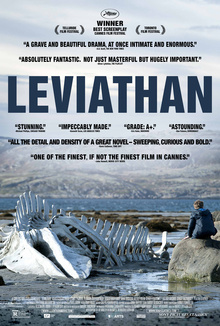 Starring:
Aleksey Serebryakov, Elena Lyadova, Roman Madyanov, Vladimir Vdovichenkov
Leviathan (Russian: Левиафан, Leviafan) is a 2014 Russian drama film directed by Andrey Zvyagintsev, co-written by Zvyagintsev and Oleg Negin, and starring Aleksei Serebryakov, Elena Lyadova, and Vladimir Vdovichenkov.

Starring:
Konstantin Khabenskiy, Yuliya Khlynina, Mariya Serova, Anna Mikhalkova
The protagonist - popular writer and TV presenter Vladimir Bogdanov, suddenly is replaced with an absolute double.

Starring:
Atrem Cipin, Olga Dragunova, Veniamin Kac, Anna Levit
In 1998 at Nalchik, 24-year-old Ilana (Zhovner) works in her father's garage to help him make ends meet.

Starring:
Vladimir Garin, Ivan Dobronravov, Konstantin Lavronenko, Nataliya Vdovina
In contemporary Russia, Ivan and his older brother Andrei have grown a deep attachment to each other to make up for their fatherless childhood.

Starring:
Pyotr Skvortsov, Viktoriya Isakova, Yuliya Aug, Aleksandr Gorchilin
The plot revolves around a young man who has become a religious fanatic and gradually drags his surroundings and the whole school into obscurantism, which ultimately leads to disaster.

Starring:
Pyotr Fyodorov, Vladimir Mashkov, Yuliya Khlynina, Yuri Kolokolnikov
Genres:
Action, Drama, Thriller
The Duelist (Russian: Дуэлянт) is a 2016 Russian action adventure thriller drama film directed by Aleksey Mizgirev.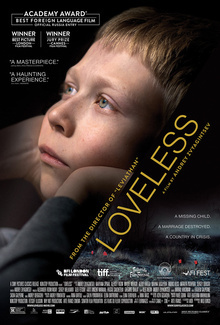 Starring:
Maryana Spivak, Aleksey Rozin, Matvey Novikov, Marina Vasileva
Loveless (Russian: Нелюбовь, romanized: Nelyubov) is a 2017 drama film directed by Andrey Zvyagintsev, who co-wrote it with Oleg Negin.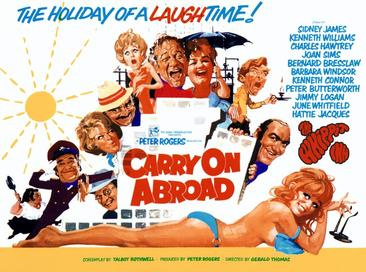 Starring:
Sidney James, Kenneth Williams, Charles Hawtrey, Joan Sims
The film opens with pub landlord and frequent holidaymaker Vic Flange (Sid James) openly flirting with the sassy saucepot widow Sadie Tompkins (Barbara Windsor) as his battleaxe wife, Cora (Joan Sims), looks on with disdain.