Movies Like Hit Man (1972)
Watch movies if you like Hit Man (1972).
20 items, 623 votes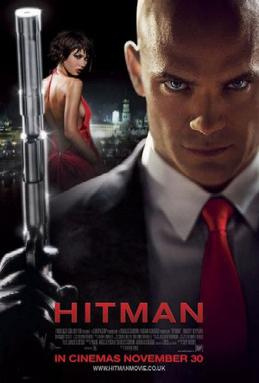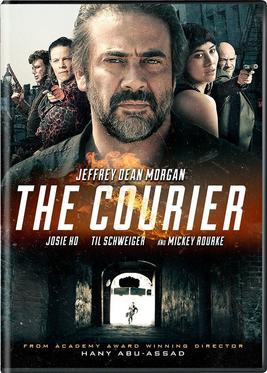 Starring:
Ving Rhames, Pam Grier, Persia White, Sean Derry
It's the 70s and criminal boss Renzo and his crew wreak havoc across the streets, leaving bodies wherever they go.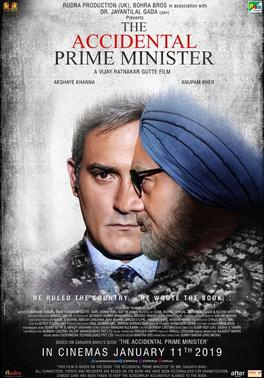 Starring:
John Leguizamo, Harvey Keitel, Florencia Lozano, Diane Venora
Thirteen years after her father was slain and the only evidence left at the crime scene was a pamphlet for a secret shrouded religious order known as "The Ministers", a New York City homicide detective sets out to discover the truth behind her father's gruesome death, but unwittingly becomes involved with one of his killers.

Starring:
Sylvester Stallone, Rachael Leigh Cook, Miranda Richardson, Rhona Mitra
Genres:
Action, Crime, Drama
Jack Carter, a mob enforcer living in Las Vegas, returns home to Seattle after hearing that his brother, Ritchie, was killed in a drunk-driving accident.
4
The Death Collector (1976)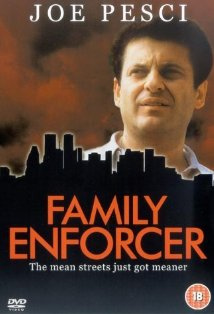 Starring:
Joe Cortese, Lou Criscuolo, Joe Pesci, Bobby Alto
Genres:
Action, Crime, Drama
Jerry Bolanti, a Mafia-connected hoodlum, is released from jail and is looking for a job.

Starring:
Vincent D'Onofrio, Matthew Lillard, Valeria Golino, Mark Boone Junior
Jack (Lillard) is a con artist who sets out to enlist a couple to help him with a scam.
6
Chicago Overcoat (2009)

Starring:
Frank Vincent, Kathrine Narducci, Mike Starr, Stacy Keach
Genres:
Action, Adventure, Crime
Lou Marazano was once a feared hit man, but his reputation has dimmed significantly twenty years after his retirement.

Starring:
Stana Katic, Tom Berenger, Paul Sloan, Michael Biehn
Genres:
Action, Crime, Drama
Two crime lords, Virgil Vadalos (Berenger), a wealthy Greek mafia boss and an MS-13 leader meet in a bathhouse to discuss business.
8
The Friends of Eddie Coyle (1973)

Starring:
Robert Mitchum, Peter Boyle, Richard Jordan, Steven Keats
Eddie Coyle is a low-level gunrunner based out of Quincy, Massachusetts.
9
The Killer Inside Me (1976)

Starring:
Stacy Keach, Susan Tyrrell, Tisha Sterling, Keenan Wynn
Beneath his likable exterior, Lou Ford, the sheriff of a small Texas town, is a sadistic sociopath with violent sexual tastes.
10
A Brooklyn State of Mind (1998)

Starring:
Vincent Spano, Maria Grazia Cucinotta, Danny Aiello, Abe Vigoda
Genres:
Action, Crime, Drama
A Brooklyn State of Mind is a 1997 American crime drama film written and directed by Frank Rainone.

Starring:
Robert Duvall, Verna Bloom, Henry Darrow, Eddie Egan
Genres:
Crime, Drama, Thriller
Eddie Ryan (Robert Duvall), a tough, no-nonsense, abrasive and racist Irish NYPD cop, has to turn in his badge after scuffling with a Puerto Rican suspect who then falls to his death from a rooftop, but that doesn't stop him from heading out on a one-man crusade to find out who killed his partner of three years, Gigi Caputo (Louis Cosentino), all the while neglecting his new live-in girlfriend, Maureen (Verna Bloom).

Starring:
Robert Patrick, Titus Welliver, Mick Fleetwood, Miles O'Keeffe
Genres:
Action, Crime, Drama
After surviving a sneak attack on himself and fellow feds Jimmy (William Steis) and Gene (Michael Gregory) as they transport Mafia boss Raymond Manta (Titus Welliver) out of a Mexican jail, FBI agent Jeff Douglas (Robert Patrick) becomes an unwitting pawn of the White Hand mafia cartel.

Starring:
Chris Penn, Jeffrey Wright, Anthony DeSando, Sherilyn Fenn
Los Angeles vice detectives Bill Holt (Chris Penn) and Nin (Jeffrey Wright) have entered the gangster and drug scenes and have allied with drug kingpin Truman Rickhardt (Henry Czerny).

The Gunrunner is a Canadian crime drama film directed by Nardo Castillo and starring Kevin Costner.

Starring:
Michael Rapaport, Lili Taylor, Adam Trese, Kevin Corrigan
Illtown is a 1998 film directed by Nick Gomez. It was the first screen appearance of Oscar Isaac.
16
City of Industry (1997)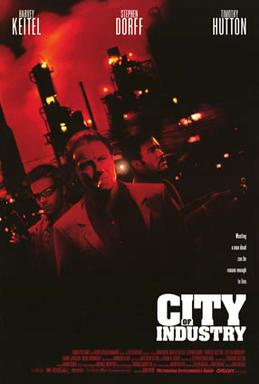 Starring:
Harvey Keitel, Stephen Dorff, Timothy Hutton, Famke Janssen
Genres:
Crime, Drama, Thriller
Retired thief, Roy Egan (Harvey Keitel), comes out of retirement to help his youngest brother, Lee (Timothy Hutton), with a jewelry heist in Palm Springs.

Starring:
Christian Slater, Patrick Dempsey, Rodney Eastman, Costas Mandylor
The story of a group of friends in turn of the century New York City, from their early days as street hoods to their rise in the world of organized crime.
18
Walking the Edge (1985)

Genres:
Action, Crime, Drama
A criminal gang led by Brusstar (Joe Spinell) enters a home with the intention of killing a man.
19
Carry on Abroad (1972)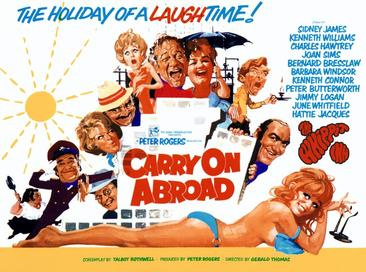 Starring:
Sidney James, Kenneth Williams, Charles Hawtrey, Joan Sims
The film opens with pub landlord and frequent holidaymaker Vic Flange (Sid James) openly flirting with the sassy saucepot widow Sadie Tompkins (Barbara Windsor) as his battleaxe wife, Cora (Joan Sims), looks on with disdain.
20
The Outside Man (1972)

Starring:
Jean-Louis Trintignant, Ann-Margret, Roy Scheider, Angie Dickinson
Genres:
Action, Crime, Drama
A contract on the life of Kovacs, a major California mobster, is given to Lucien, a hitman in France.