Movies Like Going for Gold (2018)
Movies like Going for Gold (2018).
31 items, 1212 votes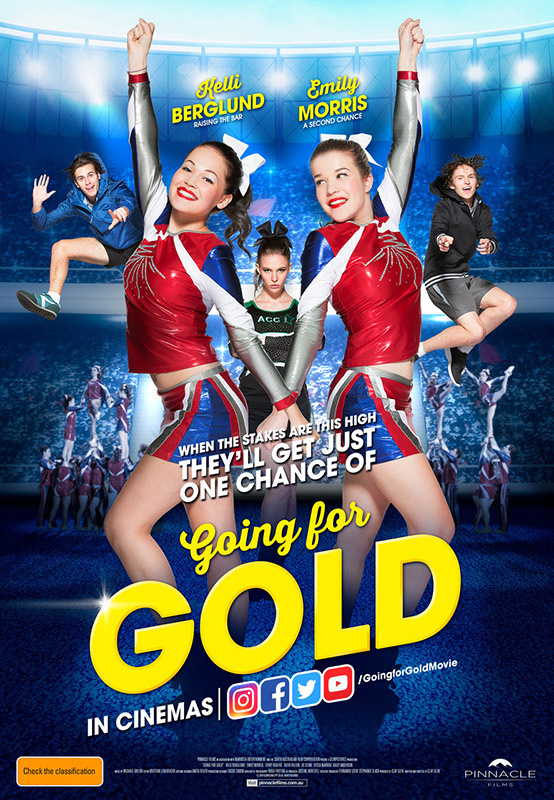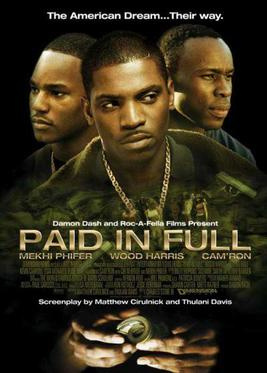 Starring:
Ana Golja, Jennifer Beals, Sarah Fisher, Asha Bromfield
Genres:
Biography, Drama, Family
Full Out, also known as Full Out: The Ariana Berlin Movie, is a 2016 drama young-adult TV movie based on the life story of American gymnast Ariana Berlin.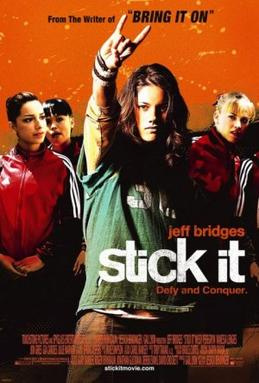 Starring:
Missy Peregrym, Jeff Bridges, Vanessa Lengies, Nikki SooHoo
Genres:
Comedy, Drama, Sport
Haley Graham (Missy Peregrym) is a rebellious 17-year-old who has a run-in with the law when she and two friends go biking through a residential construction site in Plano, Texas.

Starring:
Kelli Berglund, Lili Karamalikis, Tess Fowler, Emily Morris
Genres:
Drama, Family, Sport
Raising the Bar is a 2016 documentary film that follows six young individuals with Down syndrome from Australia and India who perform a dance routine at the World Down Syndrome Congress 2015 in Chennai, India.
4
Skating to New York (2013)

Starring:
Connor Jessup, Wesley Morgan, Gage Munroe, Matthew Knight
The coming-of-age journey of 5 teenage boys who leave their small, Canadian town behind and risk skating across Lake Ontario to New York on the coldest day of the year.

Starring:
Damian Callinan, Kate Mulvany, John Howard, Rafferty Grierson
Genres:
Comedy, Drama, Sport
The Merger is a 2018 Australian comedy/drama film based on comedian Damian Callinan's critically acclaimed solo show of the same name.
6
The Gabby Douglas Story (2014)

Starring:
Regina King, Imani Hakim, Sydney Mikayla, Brian Tee
Genres:
Biography, Drama, Sport
The story follows the childhood and teen years of Gabby Douglas, the first black gymnast in Olympic history to become the Individual All-Around Champion and the first American gymnast to win gold in both the individual all-around and team competitions at the same Olympics.
7
Make It or Break It (2009 - 2012)

Starring:
Ayla Kell, Josie Loren, Cassandra Scerbo, Candace Cameron Bure
Follows a group of teen Olympic hopefuls as they train and prepare for their day in the spotlight.

Starring:
Erik von Detten, Sam Horrigan, Christina Vidal, Robin Riker
Genres:
Drama, Family, Sport
Andy "Brink" Brinker and his in-line skating crew—Peter, Jordy, and Gabriella—who call themselves "Soul-Skaters" (they skate for the fun of it, not for the money), clash with a group of sponsored skaters, Team X-Bladz—led by Val—with whom they attend high school in southern California.

Starring:
Melissa Rauch, Gary Cole, Haley Lu Richardson, Thomas Middleditch
Genres:
Comedy, Drama, Sport
Former gymnastics Bronze Medalist Hope Ann Greggory (Melissa Rauch) has been living off her celebrity status in her hometown of Amherst, Ohio, though she is reduced to going through her postal worker father's mail deliveries for spending money.

Starring:
Gabriel Almirón, Federico Cecere, Ezequiel Cipols, Luciana Falcón
Genres:
Adventure, Animation, Family
Underdogs (known as Metegol in Argentina and The Unbeatables in the United Kingdom) is a 2013 Argentine 3D computer-animated comedy co-written and directed by the oscar winning director Juan J.
11
Going to the Mat (2004)

Starring:
Andrew Lawrence, Khleo Thomas, Alessandra Torresani, Wayne Brady
Genres:
Drama, Family, Sport
Jason "Jace" Newfield (Andrew Lawrence) is the new blind student at his school, whose family recently moved from New York City to Salt Lake City, Utah.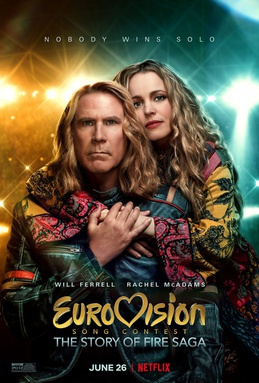 Starring:
Kenton Duty, Danny Flaherty, Mary Beth Peil, Katherine McNamara
A bullied teen chef wants to save his grandmother's business by entering a TV cooking contest to win the prize money, only to find his worst bully whose name is Matt Prylek suddenly pushing to become his new friend—and contest teammate.

Starring:
Luke Benward, Dove Cameron, Mike C. Manning, Kiersey Clemons
Genres:
Drama, Family, Sport
Snowboarder Kayla Morgan (Dove Cameron), the best female shredder in Summit Valley, competes in a snowboarding challenge and wins for the girls' division.

Starring:
Brandon Tyler Russell, Freddie James, Peter Fonda, Mira Sorvino
Amanda leaves her son Ben with her estranged father Jack, a grumpy Iowa farmer, after he gets in trouble too many times in Chicago.

Starring:
Diane Keaton, Jacki Weaver, Celia Weston, Alisha Boe
Genres:
Comedy, Drama, Sport
Martha, a woman dying of cancer, decides to forego further treatment, and relocates from her apartment in New York to a retirement community called Sun Springs in Georgia.
16
1 Chance 2 Dance (2014)

Starring:
Lexi Giovagnoli, Justin Ray, Rae Latt, Poonam Basu
When a seventeen-year old aspiring dancer is uprooted mid-semester of her senior year, she finds herself in a small East Coast high school where her heart will be divided between two boys, and she will have one last shot at making her big dream of becoming a dancer a reality.
17
When the Game Stands Tall (2014)

Starring:
Jim Caviezel, Alexander Ludwig, Michael Chiklis, Laura Dern
Bob Ladouceur, the coach of the De La Salle Spartans, watches his team win the championship of their undefeated 2003–04 season.
18
Alley Cats Strike (2000)

Starring:
Kyle Schmid, Robert Ri'chard, Kaley Cuoco, Mimi Paley
Genres:
Drama, Family, Sport
A junior high school basketball game between the cities of East Appleton and West Appleton ends in a tie.
19
American Anthem (1986)

Starring:
Mitchell Gaylord, Tiny Wells, Janet Jones, Michael Pataki
American Anthem is a 1986 American sports drama film directed by Albert Magnoli and starring Mitch Gaylord and Janet Jones produced by Lorimar Motion Pictures and released in North America by Columbia Pictures.

Starring:
Lenora Crichlow, Phil Davis, Jamie Howard, Jahvel Hall
Athlete Shanaya Andrews (Lenora Crichlow) competes against Lisa Temple (Lily James) at a local level.