More Movies Like Yol Arkadasim 2 (2018)
Movies similar to Yol Arkadasim 2 (2018).
14 items, 365 votes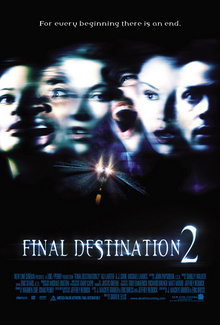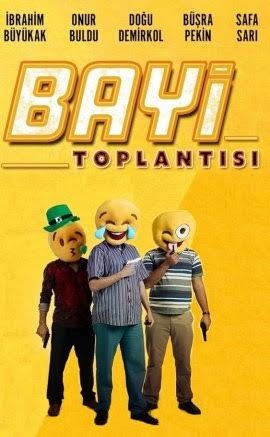 Starring:
Ibrahim Büyükak, Onur Buldu, Dogu Demirkol, Büsra Pekin
Three men going through difficult periods in their lives, intersect at a dealer meeting. After a series of unexpected events, they find themselves caught in a crazy plan.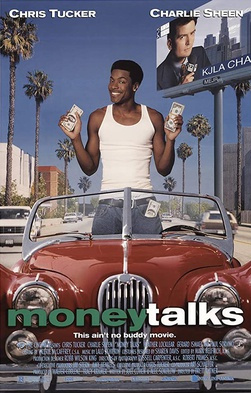 Starring:
Charlie Sheen, Chris Tucker, Heather Locklear, Elise Neal
Genres:
Action, Comedy, Crime
Franklin Maurice Hatchett (Chris Tucker) is a fast-talking small-time car wash hustler and ticket scalper who owes money to a local mobster named Carmine (Damian Chapa).

Starring:
Mike Myers, Dana Carvey, Rob Lowe, Tia Carrere
In Aurora, Illinois, rock music fans Wayne Campbell and Garth Algar host a public-access television show, Wayne's World, from Wayne's parents' basement; a broadcast of Wayne's World catches the attention of television producer Benjamin Kane.

Starring:
Breckin Meyer, Amy Smart, Whoopi Goldberg, Vince Vieluf
Genres:
Action, Adventure, Comedy
Eccentric tycoon Donald Sinclair devises a game to entertain the high rollers who visit his Las Vegas casino.

Starring:
Akshay Kumar, Sunil Shetty, Paresh Rawal, Bipasha Basu
Hera Pheri ended with the trio of Raju (Akshay Kumar), Shyam/Ghanshyam (Sunil Shetty), and Baburao Ganapatrao Apte, fondly called as Babu Bhaiya (Paresh Rawal) rich and rolling in money.

Starring:
Engin Günaydin, Demet Evgar, Erdal Özyagcilar, Seher Devrim Yakut
Singer Solmaz and shopkeeper Fikret ("Fiko") have both just gotten out of 21-year relationships.
7
Eltilerin Savasi (2020)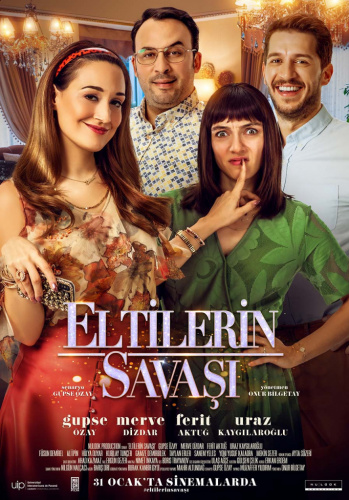 Starring:
Gupse Ozay, Merve Dizdar, Ferit Aktug, Uraz Kaygilaroglu
Known for their devotion to social media, Gizem and Sultan's understanding of marriage is different. Two women enter into an endless competition with each other.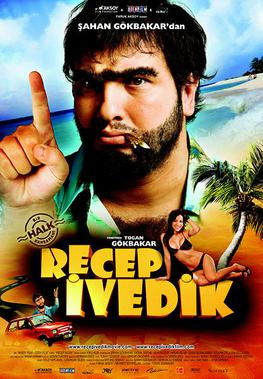 Starring:
Sahan Gökbakar, Nurullah Celebi, Somer Karvan, Chidi Benjamin John
Recep İvedik 6 is a 2019 Turkish comedy film directed by Togan Gökbakar and written by Şahan Gökbakar, starring Şahan Gökbakar and Nurullah Çelebi.

Starring:
Gupse Ozay, Eda Ece, Aksel Bonfil, Derya Alabora
Zeliha is back: Crazy and candid as ever, and she still gets herself into all sorts of trouble.
10
Kardesim Benim 2 (2017)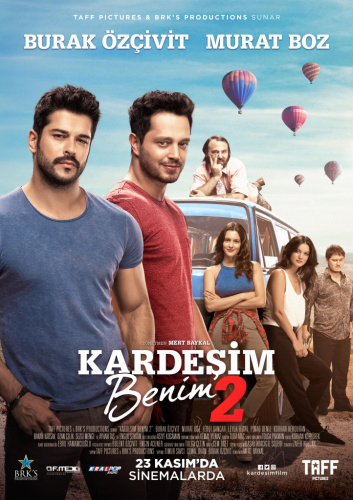 Starring:
Murat Boz, Burak Özçivit, Ferdi Sancar, Leyla Feray
Two famous brothers, Hakan and Ozan's friends Tato died. Two days later, Hakan's wedding was held, but they went to a friend's house to fulfill their last duties.

Starring:
Ata Demirer, Demet Akbag, Hakan Salinmis, Gonca Vuslateri
Again a cheerful comedy by Ata Demirer and Demet Akbag that takes place in the northern part of the Aegean Sea.
12
Carry on Abroad (1972)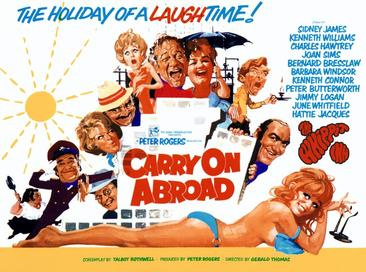 Starring:
Sidney James, Kenneth Williams, Charles Hawtrey, Joan Sims
The film opens with pub landlord and frequent holidaymaker Vic Flange (Sid James) openly flirting with the sassy saucepot widow Sadie Tompkins (Barbara Windsor) as his battleaxe wife, Cora (Joan Sims), looks on with disdain.
13
Oldur Beni Sevgilim (2019)

Starring:
Murat Boz, Seda Bakan, Açelya Topaloglu, Özgür Emre Yildirim
Can the excitement of the national lottery save a finished marriage? Or is it the end of that marriage? In this fun comedy, Demet and Okan will learn the answer to this question.
14
Good Game: the Beginning (2018)

Starring:
Mert Yazicioglu, Afra Saraçoglu, Orkun Isitmak, Kerem Bürsin
Genres:
Comedy, Drama, Sport
Cenk is a recent high school graduate and extremely skilled video gamer. He works part-time at a gaming house to support his single mother and sister.