Most Similar Movies to Shanghai Fortress (2019)
Movies similar to Shanghai Fortress (2019).
17 items, 466 votes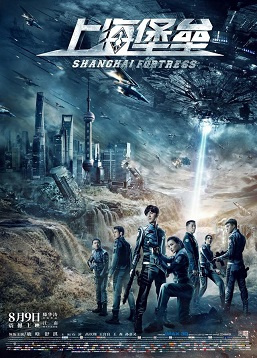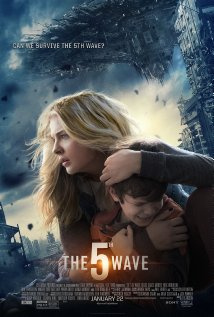 Starring:
Chloë Grace Moretz, Matthew Zuk, Gabriela Lopez, Bailey Anne Borders
Genres:
Action, Adventure, Sci-Fi
Ohio high-schooler Cassie Sullivan, armed with an M4 carbine, emerges from the woods to raid an abandoned gas station.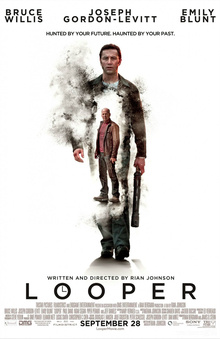 Starring:
Joseph Gordon-Levitt, Bruce Willis, Emily Blunt, Paul Dano
Genres:
Action, Drama, Sci-Fi
In 2044, 25-year-old Joe works for a Kansas City crime syndicate as a "looper".

Starring:
Alexander Skarsgård, Brooklyn Decker, Liam Neeson, Rihanna
Genres:
Action, Adventure, Sci-Fi
In 2005, a planet designated "Planet G" is discovered to be a potentially habitable planet with conditions similar to Earth and a communications array is built by NASA in Hawaii a year later, designed to send transmissions to the planet to establish contact with any intelligent life.

Starring:
Tim Robbins, Samantha Morton, Om Puri, Togo Igawa
Genres:
Drama, Romance, Sci-Fi
In the near future the world is divided between those who live "inside", in high-density cities, and the poor underclass who live "outside.

Starring:
Matt Damon, Tian Jing, Willem Dafoe, Andy Lau
Genres:
Action, Adventure, Fantasy
European mercenaries, including Irishman William Garin and Spaniard Pero Tovar, travel to China during the reign of the Song dynasty's Renzong Emperor, searching for the secret to gunpowder.

Starring:
Ye Liu, Bruce Willis, Seung-heon Song, William Wai-Ting Chan
Genres:
Action, Adventure, Drama
Air Strike (Chinese: 大轰炸) also known as The Bombing or Unbreakable Spirit is a Chinese action war-drama film directed by Xiao Feng about the Japanese bombings of the Chinese city Chongqing during World War II.
7
The Wandering Earth (2019)

Starring:
Jing Wu, Chuxiao Qu, Guangjie Li, Man-Tat Ng
In the year 2061, the aging Sun is about to turn into a red giant and threaten to engulf the Earth's orbit within 300 years, forcing the nations of the world to consolidate into the United Earth Government to initiate a project to migrate the earth out of the Solar System to the Alpha Centauri system 4.

Starring:
Jing Wu, Nan Yu, Dahong Ni, Kevin Lee
Genres:
Action, Crime, Thriller
In 2008, a combined task group of People's Liberation Army Special Operations Forces and Chinese police raid a drug smuggling operation in an abandoned chemical facility in southern China.

Starring:
Jackie Chan, Show Lo, Na-Na OuYang, Erica Xia-Hou
Genres:
Action, Sci-Fi, Thriller
While racing to the hospital to see his daughter Xixi, who has leukemia and whose condition has become critical, Hong Kong Special Agent Lin Dong is informed by his colleague Xiao Su that Dr.

Starring:
Qi Shu, Chen Chang, Fang Mei, Shu-Chen Liao
(1) "A Time for Love": In 1966, in Kaohsiung, Chen meets May playing pool in a bar when he is joining the army.

Starring:
Stephen Chow, Wah Yuen, Qiu Yuen, Siu-Lung Leung
Genres:
Action, Comedy, Fantasy
Kung Fu Hustle (Chinese: 功夫, lit. Kung Fu) is a 2004 martial arts action-comedy film directed, produced, co-written by, and starring Stephen Chow.

Starring:
Jim Parsons, Rihanna, Steve Martin, Jennifer Lopez
Genres:
Adventure, Animation, Comedy
Home is a 2015 American computer-animated science-fiction comedy film produced by DreamWorks Animation and distributed by 20th Century Fox.

Starring:
Kurt Russell, Jason Scott Lee, Jason Isaacs, Connie Nielsen
Genres:
Action, Drama, Sci-Fi
In 1996, as part of a new military training program, orphaned infants are selected at birth and raised as highly disciplined soldiers dedicated to a wholly military routine.
14
Transformers: Revenge of the Fallen (2009)

Starring:
Shia LaBeouf, Megan Fox, Josh Duhamel, Tyrese Gibson
Genres:
Action, Adventure, Sci-Fi
Transformers: Revenge of the Fallen is a 2009 American science fiction action film directed by Michael Bay and is based on the Transformers toy line.
15
The Day the Earth Stood Still (2008)

Starring:
Keanu Reeves, Jennifer Connelly, Kathy Bates, Jaden Smith
Genres:
Drama, Sci-Fi, Thriller
In 1928, a solitary mountaineer exploring the Karakoram mountains in India encounters a glowing sphere.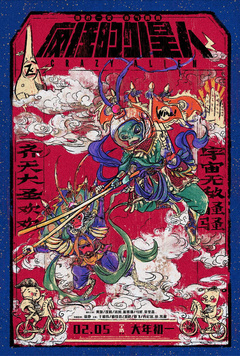 Starring:
Bo Huang, Teng Shen, Tom Pelphrey, Matthew Morrison
An alien diplomat (Xu Zheng) is sent to Earth to establish intergalactic diplomatic relations.
17
Carry on Abroad (1972)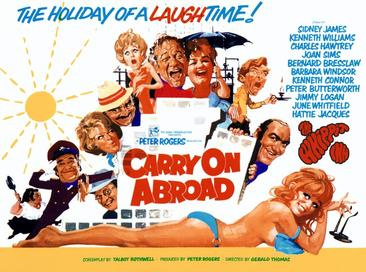 Starring:
Sidney James, Kenneth Williams, Charles Hawtrey, Joan Sims
The film opens with pub landlord and frequent holidaymaker Vic Flange (Sid James) openly flirting with the sassy saucepot widow Sadie Tompkins (Barbara Windsor) as his battleaxe wife, Cora (Joan Sims), looks on with disdain.