Movies You Should Watch If You Like Lost in London (2017)
Watch these movies if you like Lost in London (2017).
20 items, 597 votes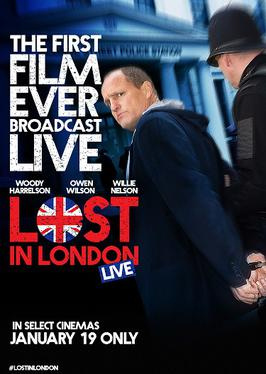 1
She's Funny That Way (2014)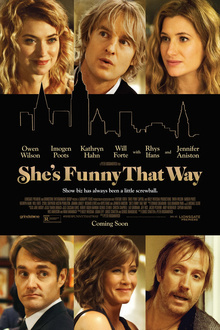 Starring:
Imogen Poots, Owen Wilson, Jennifer Aniston, Kathryn Hahn
Broadway director Arnold Albertson—under the alias "Derek"—hires "Glo Stick", a call girl whose real name is Izzy Patterson, despite being married with two children.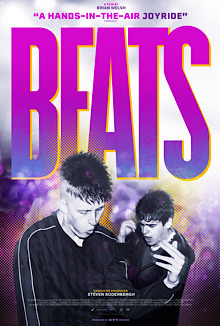 Starring:
Cristian Ortega, Lorn Macdonald, Laura Fraser, Brian Ferguson
Genres:
Comedy, Crime, Drama
Beats is a 2019 British drama film directed Brian Welsh.

Starring:
Owen Wilson, Ed Helms, Glenn Close, Robert Jon Mello
Kyle and Peter Reynolds are fraternal twins who were raised by their mother Helen as their father died before they were born.

Starring:
Spalding Gray, Mike McLaughlin, Melissa Robertson, Alvin Henry
Gray's Anatomy is an 80-minute concert film directed by Steven Soderbergh in 1996 involving a dramatized monologue by actor/writer Spalding Gray.

Starring:
Helen Mirren, Julie Walters, Penelope Wilton, John Alderton
Annie Clarke and Chris Harper live in the village of Knapely, where they spend much time at the local Women's Institute and with each other.

Starring:
Fayssal Bazzi, Chris Bunton, Michael Denkha, Harriet Dyer
Genres:
Comedy, Crime, Drama
Down Under is an Australian black comedy drama film set in the aftermath of the 2005 Cronulla riots.

Starring:
Owen Wilson, Jennifer Aniston, Eric Dane, Kathleen Turner
Genres:
Comedy, Drama, Family
Newlyweds John and Jenny Grogan (Owen Wilson and Jennifer Aniston) escape the brutal Michigan winters and relocate to South Florida, each landing reporter jobs at competing newspapers.
8
Hangin' with the Homeboys (1991)

Starring:
Doug E. Doug, Mario Joyner, John Leguizamo, Nestor Serrano
Four friends are young men going nowhere with their lives.

Starring:
Owen Wilson, Zach Galifianakis, Amy Poehler, Laura Ramsey
Steve Dallas (Owen Wilson) burns through his paycheck quickly every month convincing women to have sex with him.

Starring:
Ned Beatty, Adrian Dunbar, Brian Flanagan, Constance Cowley
Genres:
Comedy, Drama, Music
The story revolves around an attempt by Micky O'Neill (Dunbar) to revive the fortunes of his Liverpool nightclub by promising his patrons that he will produce Josef Locke.
11
Money for Nothing (1993)

Starring:
John Cusack, Debi Mazar, Michael Madsen, Benicio Del Toro
Genres:
Comedy, Crime, Drama
Money for Nothing is a 1993 American biographical comedy crime film directed by Ramón Menéndez, and written by Menéndez, Tom Musca and Carol Sobieski, based on the 1986 Philadelphia Inquirer article "Finders Keepers" by Mark Bowden.

Starring:
Jonathan Pryce, Jerome Holder, Phil Davis, Ian Hart
Nat Dayan, the owner of a Jewish bakery, hires Muslim African immigrant Ayyash Habimana to work in the shop.

Starring:
Woody Harrelson, Sandra Lee-Oian Thomas, Shaun J. Brown, James Robert Miller
Wilson is a 2017 American comedy-drama film directed by Craig Johnson and written by Daniel Clowes, based on Clowes' graphic novel Wilson.

Starring:
Channing Tatum, Alex Pettyfer, Olivia Munn, Matthew McConaughey
Mike has big plans for a business of his own but pays his bills through a series of odd jobs, most notably performing as the star stripper at Xquisite Strip Club in Tampa, a club owned by Dallas, who has dreams of creating an "empire" of strip clubs.
15
Carry on Abroad (1972)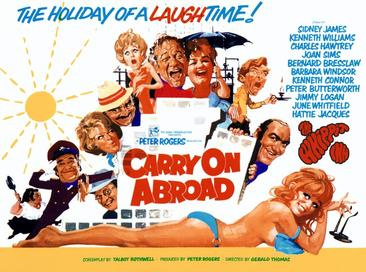 Starring:
Sidney James, Kenneth Williams, Charles Hawtrey, Joan Sims
The film opens with pub landlord and frequent holidaymaker Vic Flange (Sid James) openly flirting with the sassy saucepot widow Sadie Tompkins (Barbara Windsor) as his battleaxe wife, Cora (Joan Sims), looks on with disdain.
16
A Little Thing Called Murder (2006)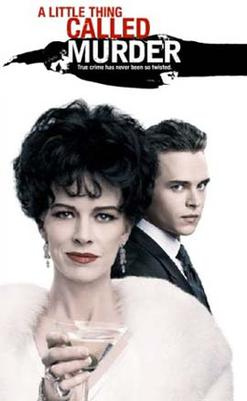 Starring:
Judy Davis, Jonathan Jackson, Chelcie Ross, Cynthia Stevenson
A Little Thing Called Murder is a 2006 comedy-drama television film starring Judy Davis and Jonathan Jackson and directed by Richard Benjamin.
17
Desperately Seeking Susan (1985)

Starring:
Rosanna Arquette, Madonna, Aidan Quinn, Mark Blum
Roberta, an unfulfilled housewife in Fort Lee, New Jersey, is fascinated by messages between lovers Susan and Jim in the personals section of a New York City tabloid, particularly an ad from Jim with the headline "Desperately Seeking Susan", seeking a rendezvous in Battery Park.
18
American Friends (1991)

Starring:
Bryan Pringle, Fred Pearson, Michael Palin, Alfred Molina
Palin plays Francis Ashby, a senior Oxford professor on holiday in the Swiss Alps in 1861.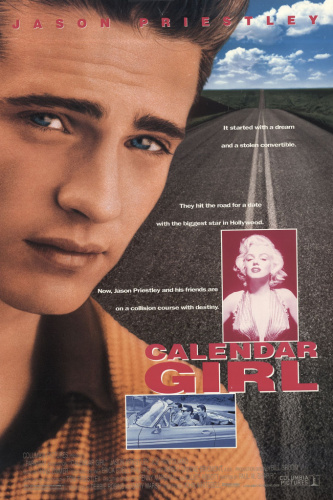 Starring:
Jason Priestley, Gabriel Olds, Jerry O'Connell, Joe Pantoliano
While Marilyn Monroe is enjoying her rise to stardom and iconic pop culture status, three childhood friends are happy enough to sneakily obtain racy pictures of her for their pubescent enjoyment.

Starring:
Jack Black, James Marsden, Kathryn Hahn, Jeffrey Tambor
The D Train (also known as Bad Bromance) is a 2015 American black comedy film written and directed by Jarrad Paul and Andrew Mogel in their directorial debuts, and stars Jack Black and James Marsden.