Movies You Would Like to Watch If You Like Secret Superstar (2017)
Watch these movies if you like Secret Superstar (2017).
15 items, 411 votes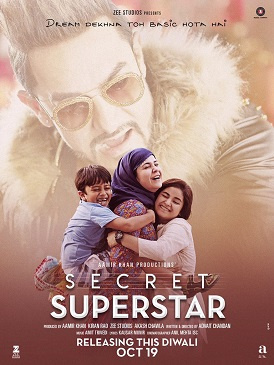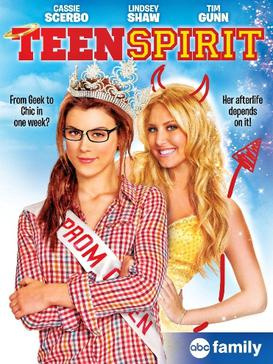 Starring:
Elle Fanning, Agnieszka Grochowska, Archie Madekwe, Zlatko Buric
Violet, a shy teenager living in a small village on the Isle of Wight, dreams of pop stardom as an escape from her dismal surroundings and shattered family life.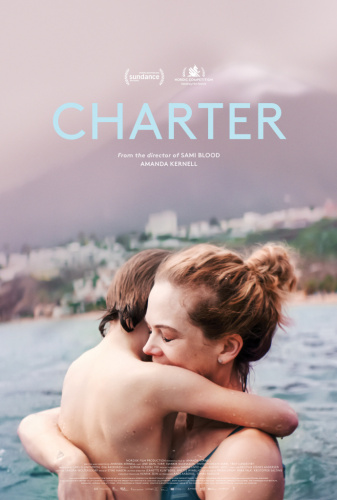 Starring:
Ane Dahl Torp, Sverrir Gudnason, Troy Lundkvist, Tintin Poggats Sarri
Charter is a 2020 Swedish drama film directed by Amanda Kernell. It was selected as the Swedish entry for the Best International Feature Film at the 93rd Academy Awards.

Starring:
Fin Argus, Neve Campbell, Sabrina Carpenter, Madison Iseman
In the fall of 2012, Zach Sobiech performs an acoustic rendition of "Sexy and I Know It" to an amused crowd at his school's talent show.
4
The Bélier Family (2014)

Starring:
Karin Viard, François Damiens, Eric Elmosnino, Louane Emera
Genres:
Comedy, Drama, Music
In the Bélier family, sixteen-year-old Paula is an indispensable interpreter for her deaf parents and brother on a daily basis, especially in the running of the family farm.

Starring:
Blake Rayne, Ray Liotta, Ashley Judd, Seth Green
After Helen and William Hemsley give birth to identical twin boys, the brothers are separated at birth during the Great Depression.

Starring:
Gina Rodriguez, Jenni Rivera, Lou Diamond Phillips, Edward James Olmos
Filly Brown is a 2012 drama film directed by Youssef Delara and Michael D. Olmos.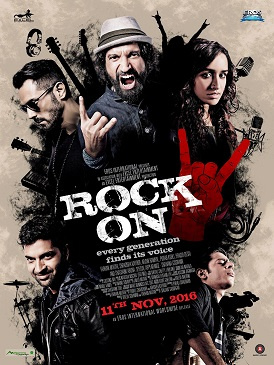 Starring:
Arjun Rampal, Farhan Akhtar, Luke Kenny, Purab Kohli
Rock On!! begins in Mumbai, with the rock band Magik, in 1998.

Starring:
Hiro Mizushima, Kenta Kiritani, Aoi Nakamura, Osamu Mukai
Beck, later called Beck – Lockpojken, is a 1997 film about the Swedish police detective Martin Beck directed by Pelle Seth.
9
April's Daughter (2017)

Starring:
Emma Suárez, Ana Valeria Becerril, Enrique Arrizon, Joanna Larequi
Valeria (Ana Valeria Becerril), 17, is pregnant.

Starring:
Minnie Driver, Kristian Gwilliam, Adam Byard, Aled Pugh
Genres:
Comedy, Drama, Music
Set in a Welsh comprehensive school during the long hot summer of 1976, keen drama teacher Vivienne (Minnie Driver) fights sweltering heat and general teenage apathy to put on a glam rock musical version of Shakespeare's The Tempest of which David Bowie (whose album provides the name of the film) might be proud.

Starring:
Janet McTeer, Michael Harding, Michael Davis, Michael Goodwin
In 1907, Dr. Lily Penleric (Janet McTeer), a professor of musicology, is denied a promotion at the university where she teaches.
12
Lackawanna Blues (2005)

Starring:
S. Epatha Merkerson, Marcus Carl Franklin, Yasiin Bey, Carmen Ejogo
Lackawanna Blues is a drama television film directed by George C. Wolfe and written by Ruben Santiago-Hudson. It aired on HBO on February 12, 2005.
13
Waiting for Happiness (2002)

Starring:
Khatra Ould Abder Kader, Maata Ould Mohamed Abeid, Mohamed Mahmoud Ould Mohamed, Fatimetou Mint Ahmeda
Waiting for Happiness (original title: Heremakono) is a 2002 drama film written and directed by Abderrahmane Sissako.
14
Carry on Abroad (1972)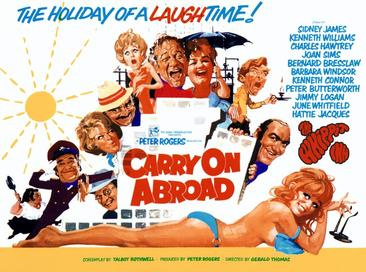 Starring:
Sidney James, Kenneth Williams, Charles Hawtrey, Joan Sims
The film opens with pub landlord and frequent holidaymaker Vic Flange (Sid James) openly flirting with the sassy saucepot widow Sadie Tompkins (Barbara Windsor) as his battleaxe wife, Cora (Joan Sims), looks on with disdain.

Starring:
Virginia Madsen, Lindsey Haun, Barbara Mamabolo, John Ralston
Genres:
Drama, Family, Music
Holly has everything it takes to be a star; the voice, the dream and the dedication, but she lacks the means to break away from her humble Texas upbringing.